Mystery/Thriller
Who, What, Where, When, Why, and How: 10 Great Mysteries and Thrillers
This content contains affiliate links. When you buy through these links, we may earn an affiliate commission.
This post is sponsored by The Sisters by Claire Douglas.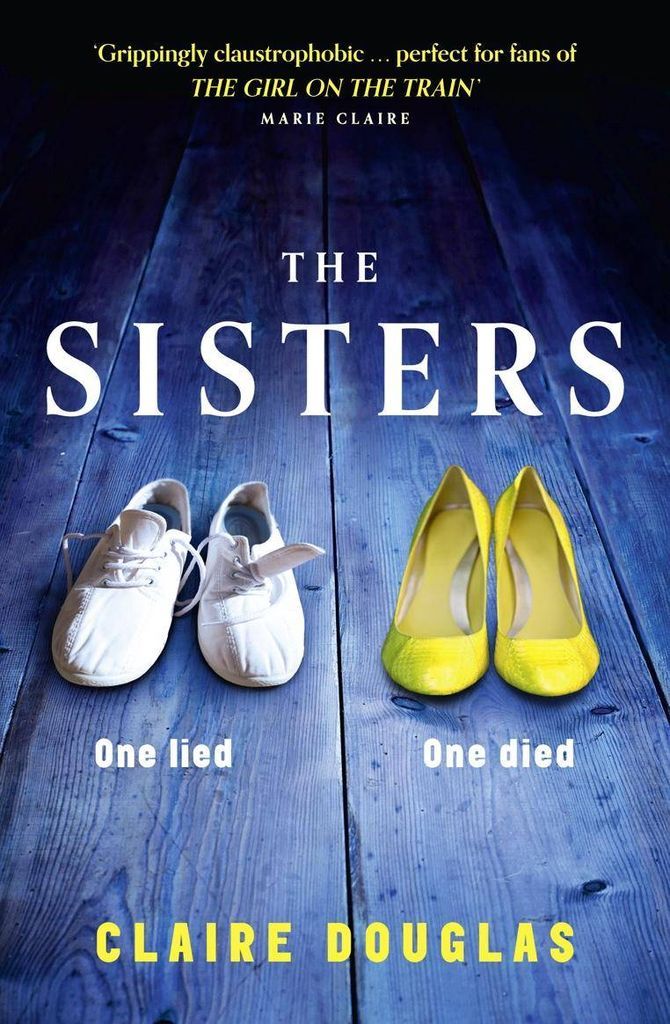 For fans of The Girl on the Train comes a striking new psychological thriller. Still haunted by her twin sister's death, Abi tries to get a fresh start. But when she meets siblings Bea and Ben, they quickly draw her into their privileged and unsettling circle. When one sister lies, she must protect her secret at all costs. As Abi tries to keep up with the demands of her fickle friends, strange things start to happen—precious letters go missing. Someone leaves threatening messages in her room. Is this the work of the beautiful and capricious Bea? Or is Abi willing to go to any lengths just to get attention? When the truth outs—will either sister survive?
---
Holy cats, do I love mysteries! I mean, I love many different genres, but I bet I read more mysteries than anything else. And I read them faster, too – I absolutely must know what happens as quickly as possible! I think what attracts me to mysteries is the puzzle aspect: Who did it? And why? And it's even better when I'm completely surprised by the ending, like I was with these ten fantastic mysteries and thrillers.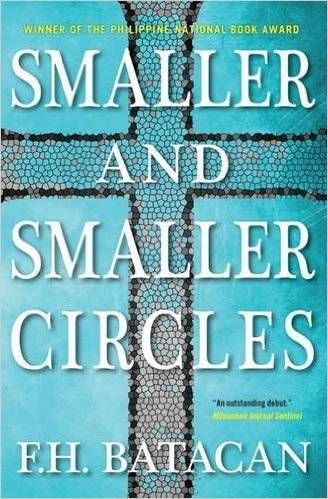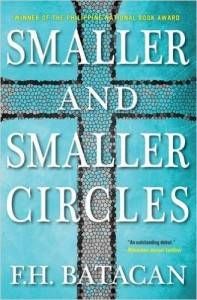 Smaller and Smaller Circles by F.H. Batacan
I thoroughly enjoyed this book! It's about two humble Catholic priests in Manila – one a forensic anthropologist, the other a psychologist – who work together to catch a serial killer who has been gruesomely murdering poor, young boys and leaving them in the town's dump. When the police dismiss the killings as unimportant, due to the victims' social standing, it's up to the priests to find the murderer themselves. My favorite part was the priests – they are so charming and sensitive in the face of such evil. And it's a really compelling read. This won the 2015 Philippine National Book Award, and is considered to be the first Filipino crime novel. This tops my list of "Books I'd Love To See as a Television Series."
I was wildly delighted by this smart, sexy mystery set in Orient in Long Island. Orient is a small town populated by old school locals and nouveau riche New Yorkers. Under Orient's quiet facade hide scandals, crimes, affairs, and shady dealings. The locals are struggling to keep their town from being bought up by millionaires; there's a secretive government facility that might be the cause of the strange dead creature that washed up on the beach; and the accidental deaths of two residents may not have been so accidental. When a stranger arrives for the summer to help a resident fix up his home, he quickly falls under suspicion when a horrific crime is committed. Suddenly, nothing can keep Orient's dark secrets from coming to light.
This is one of those incredibly well-written mysteries that have such a great narrative and attention to detail that the mystery almost seems secondary. And it has a "No way did that just happen…OMG IT DID" moment that had me reeling. This book is nasty and delicious and I loved it!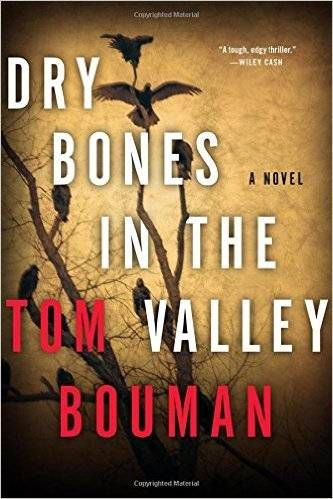 Dry Bones in the Valley by Tom Bouman
This debut mystery is so wonderful! It's about a police officer in rural Pennsylvania who has to solve a murder when a body is discovered in the mountains. Mixed in with the murder are meth dealers and secret family histories. It's very compelling. But what I love best about this book is the lead character, Henry Farrell. He's a regular guy. He's not a superhero – he gets his gun taken away from him by the bad guys more often than not – but he's still driven to do what he thinks is right. I hope there's another book with Henry, and if not that, at least another book from Tom Bouman.
Aubrey Hamilton was living the perfect life with her husband, Josh, until the day he disappeared without a trace. Five years after his disappearance, Josh's mother has him declared legally dead. Aubrey refuses to believe he's gone, but a handsome stranger in town has his eye on Aubrey, and has he wondering if she should move on. But just as things with her new man start to heat up, old secrets are exposed. Ellison does an amazing job with this twisty mystery, told in alternating voices that switch back and forth between the past and present day. She kept me on my toes the whole time, and just when I thought I had it figured out, it switched around again.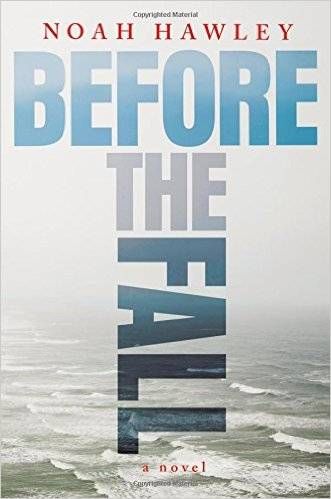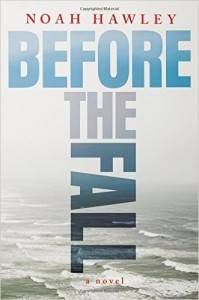 Before the Fall by Noah Hawley
On a foggy summer night, a small private plane departs Martha's Vineyard bound for New York City. Several minutes later, the plane is in the ocean. The only survivors out of the eleven people on board are a four-year-old boy, now the sole heir to a huge fortune, and a down-on-his luck painter named Scott. Immediately, there are questions: What caused the crash? How did a poor artist end up on the private plane of a wealthy media mogul? Does he know what caused the crash? Did he cause the crash? Hawley's riveting, perfectly-paced story of redemption and survival is also a dead-on examination of today's media, a citizen's right to privacy, and second chances.
The Unquiet Dead by Ausma Zehanat Khan
In this electrifying debut mystery, Detective Rachel Getty looks into what appears to be the accidental death of Christopher Drayton. But when it turns out the dead man was living under an assumed name, and that he may have been a war criminal, it looks to Getty like someone who would have had a lot of enemies. And when Getty's boss becomes close-lipped about the case, she wonders if she's in over her head. She must press forward to figure out if Drayton's past caught up with him, or if his fall from a cliff was truly just an accident.
Jay Porter is a retired lawyer living a quiet life in Pleasantville with his two teenage children until the night someone breaks into his office. That same day, across town, a young girl canvassing for a mayoral candidate goes missing. At first glance, the two things seem unrelated, but Porter is about to find out that nothing going on in Pleasantville is as it seems. Locke's legal thriller is engaging and smart, and though it is the second in a series, you don't have to have read the first one to enjoy Pleasantville. It's a missing persons-turned-courtroom drama of the highest order!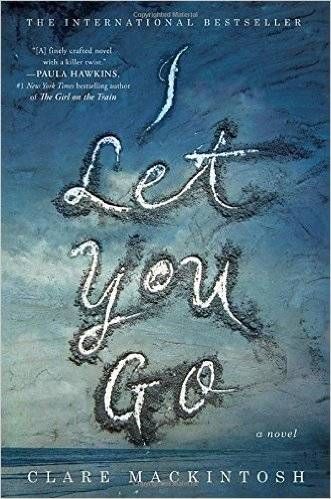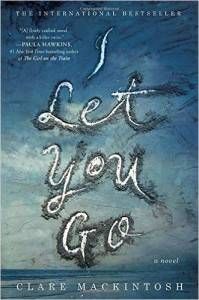 I Let You Go by Clare Mackintosh
It's a dark, rainy afternoon when a young boy slips away from his mother while crossing the road. And in an instant, a child is gone. A grieving mother, reeling from the accident and unable to stop thinking about it, heads to the solitude of the country, while the police search in vain for the person responsible for the hit-and-run. After months without a single clue, they fear the driver will never be found. I Let You Go is a tense, multi-layered novel: a police procedural, a whodunit, a story of a mother's love and grief. This one left my head spinning!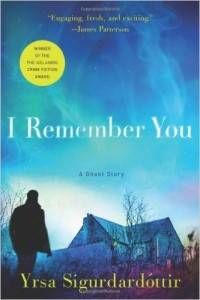 I Remember You by Yrsa Sigurðardóttir
What's better than a mystery? A mystery that also scares your pants off! Seriously, this is the scariest book I have read in the last several years. It's the terrifying tale of three friends who buy an old house on an island in the hopes of turning it into a bed and breakfast, but the house holds secrets and the island may have more inhabitants than the friends realized – or want to meet. Meanwhile, on the mainland, a doctor is investigating the suicide of an elderly woman who claimed to know his deceased son. There's creepiness on both coastlines! I would only read this one during the day. SO SCARY.
I don't know about you, but I hate when I'm reading a mystery and I figure it out halfway into the book. That's why The Verdict is so great! It kept me guessing and had me racing to the end to learn the truth. Law clerk Terry Flynt has waited his whole life for the opportunity to see his best friend-turned-enemy, Vernon James, go down in flames. And it looks like Vernon is about to fall hard, having been accused of murder. All evidence points to his guilt. But the more Terry looks into the case, the more he believes Vernon didn't do it. So what does he want more – revenge or justice?