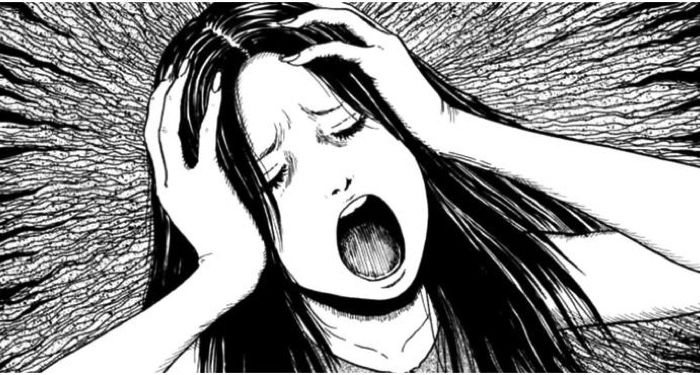 This content contains affiliate links. When you buy through these links, we may earn an affiliate commission.
Who is Junji Ito? If you've seen any of his imaginative and unsettling imagery, then you already know this Japanese horror manga artist is unforgettable. Ito is the writer and the artist of over 100 horror stories, some of which have been adapted into films, television series, and video games. Beyond his horror manga, Ito has also adapted other works, and he's created illustrations for the popular card game Magic: the Gathering. Ito's work has reached many different horror audiences. It's inspirational and influential. Here's everything you need to know about Junji Ito, his career, and his notable works.
Childhood & Early Career
Junji Ito was born in Nakatsugawa, Japan on July 31, 1963. From a very young age, Ito had an interest in the horror genre. When he was only 4 or 5 years old, he started reading horror manga by Kazuo Umezu and Shinichi Koga alongside his two older sisters. As a child, Ito was also inspired by classic horror movies like Dracula and Frankenstein and occult films like Suspiria.
Shortly after his discovery of horror manga, Ito decided to try to make some himself. "I took a pencil and paper, or sometimes the back of advertisements, and would draw frames, imitating the manga I had read," Ito explained in an interview with Grape. "So, I started before I even entered elementary school. It was just for fun, of course. That was how I began."
As a young adult, Ito pursued a career in dentistry, but continued to draw horror manga as a hobby. But after three years of working as a dental technician, Ito left the dental field to become a full-time mangaka.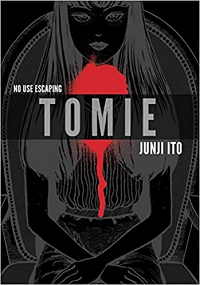 Junji Ito's career in horror manga really took off in the mid-'80s when he submitted a horror short story to a magazine called Monthly Halloween. That story was later serialized as Tomie, a manga that would end up running for 13 years. Inspired by the tragic death of one of his classmates, Ito wrote Tomie to explore death and mortality. "It just felt so odd to me that a classmate who was so full of life should suddenly disappear from the world," Ito told Grape. "And I had the strange feeling that he would show up again innocently. Ever since then, I wanted to give expression to that feeling in my manga." Tomie would go on to win the Kazuo Umezu Prize in 1989 and was later adapted into a series of horror films from between 1999 and 2011.
Notable Works
Junji Ito's horror manga stories focus on the uncanny, body horror, cosmic horror, and the grotesque. His horror imagines strange and unsettling things happening in realistic settings that feel uncomfortably close to our own worlds. His stories explore themes of evil, obsession, death, and the unpredictable and often chaotic world we live in.
In addition to Umezu and the horror films of his youth, Ito has said that he is often inspired by artists such as Johannes Vermeer, Edgar Degas, Salvador Dalí, and H.R. Giger. Ito's cosmic horror stories also owe a huge debt to the works of H.P. Lovecraft. The manga artist has also said in interviews that he is a big fan of Guillermo del Toro's works.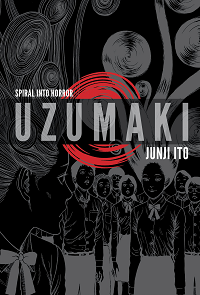 One of Ito's most popular manga series is Uzumaki, a supernatural story about a small town's frightening obsession and paranoia surrounding spirals. The spiral symbol is represented in many ways throughout Ito's artwork, and as the manga continues, the images become more omnipresent and sinister. "I think Uzumaki is the most complete demonstration of my artistic ability and imagination," Ito said in an interview with Gizmodo.
If you're new to Junji Ito, Uzumaki and Tomie are an excellent place to start. Once you've hit his two most popular manga series, these are some other books of his you should check out: Shiver (published in 2015) is a collection of horror manga short stories that focuses on trypophobic imagery and the grotesque. Another must-read short story collection from Ito is 2011's Lovesickness, which like Shiver features nine stories. Ito's latest release is a collection of short stories that just came out in March of this year: Tombs was published in March 2023.
If you're looking for a slightly longer story with the most stunning artwork, check out Ito's 2019 release Sensor. In this cosmic horror story, Ito introduces readers to a strange village covered in golden, hairlike volcanic glass fiber. At night, when the villagers look up at the sky, they see several unidentified flying objects aiming directly at their small village.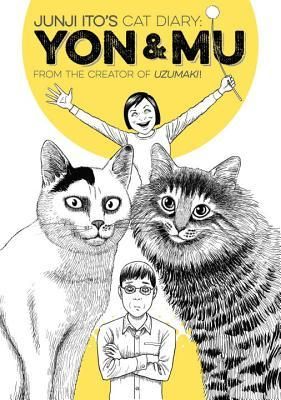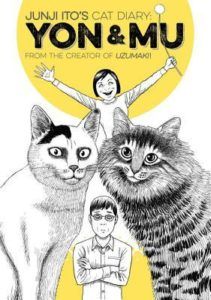 And for something entirely different (but still in the realm of uncanny horror), try Junji Ito's Cat Diary: Yon & Mu. In this comedic graphic memoir, Ito asks his readers if there's anything more horrifying than owning a cat. This 2009 book follows Ito himself, as J-Kun, as he navigates life as a new cat dad after his fiancée, A-ko, moves in with two cats, Yon and Mu.
Awards & Ito's Legacy
In addition to winning the Kazuo Umezu Prize for Tomie, Ito was nominated for an Eisner Award in both 2003 and 2009 for Uzumaki. He has since won three Eisner Awards: one for his manga adaptation of Frankenstein in 2019; one for Remina in 2021; and one for Venus in the Blind Spot, also in 2021.
Ito's work is popular across the globe, but especially in the United States, where his influence can be seen in many contemporary artists' works. Ito is also often referenced in Western pop culture. For instance, his work was referenced in the TV show Steven Universe, when characters go into human-shaped holes.
"It's great that the English speakers are reading my works and that companies are publishing my works, and I'm very happy for just that," Ito said in an interview with Anime News Network. "Even for me, I was influenced by American movies growing up, and it's a dream that people here enjoy my manga."
Ito has mentioned filmmaker Guillermo del Toro as an influence, but del Toro has also been influenced by Ito's work. Ito recalls, "20 years ago, director of Shape of Water, Guillermo del Toro came to Japan and said he was a big fan and wanted to see me…I'm very happy that he's a fan of mine and enjoys my work." In fact, the two were working together on a game called Silent Hills (unfortunately, the project was canceled).
Ito's works have been adapted multiple times. In addition to the Tomie adaptations, one of the most notable adaptations is the horror anime anthology series Junji Ito Collection. This 12-episode series adapts iconic Ito stories, including "Fashion Model," "Shiver," and "Smashed," among many others.
And although the project has been delayed, the word on the street is that an adaptation of Uzumaki is on the horizon. In a Tweet, the creators explained, "Unfortunately, the premiere of the series must again be delayed. In order to replicate the quality of the intricate designs and detailed line work of Mr. Ito's classic manga, Director Hiroshi Nagahama and the production team have asked for additional time to recreate Ito's masterpiece properly." Fingers crossed we'll get another update soon!
---
Looking for more horror manga? Check these lists out: