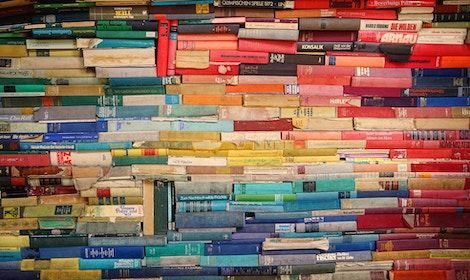 Critical Linking
Which Fiction Book Was The Biggest Best Seller The Year You Were Born?: Critical Linking, March 21, 2019
Sponsored by Forge Books.

---
You may have heard of, and even read, some of the modern day bestsellers from the likes of E L James, John Grisham, and Dan Brown. But do you know which book was the bestseller in the year you were born?
We've analysed the New York Times Bestseller list to find out which book topped the charts over the last 70 years. Enter your age to find out which book sold the highest number of copies in your birth year.
It's a Robert Ludlum for me. What about you?
---
Author Josh Malerman (whose new novel Inspection published this week) confirmed in an interview with Esquire on Monday that he will publish his next post-apocalyptic "Bird Box novel" on Oct. 1. And rather than focus on a new set of characters, judging by the title, Malorie, this follow-up will center even more squarely on the first book's main character (played in the film by Sandra Bullock).
---
https://www.instagram.com/p/BvJ_pUggBL2/?utm_source=ig_web_copy_link
Brene Brown Netflix Special!