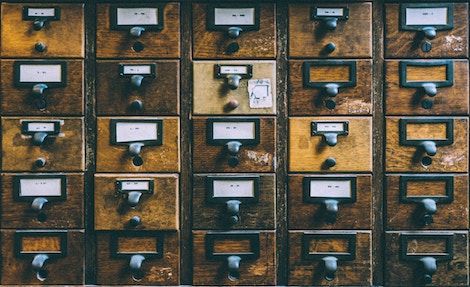 Which Dewey Decimal Number Are You?: Critical Linking, December 13, 2018
Sponsored by Book Riot's 10 Best Nonfiction Books of 2018 Giveaway–enter here!
---
Just the fact of its evolution means it's still broadly usable and pragmatic, however—and it's impossible not to fall in love with some of its idiosyncracies. Public libraries all over the world still use the Dewey Decimal System every day to make sense of the vast array of books in the world, find them quickly, and get them into the hands of readers.
In that spirit, we've constructed an (extremely unscientific) quiz to determine which of our favorite Dewey headings we all fall under. Are you a 060, a lover of rules and guidelines? Are you an 818 joker? How about an 031 perfectionist or maybe a 629.8, possibly a robot? Find out below!
I'm 060.4: Steadfast, thorough, and dependable. You? (Bonus discussion of the problems associated with Dewey's system.)
____________________
A documentary seeks to take a deeper look at one of the few trailblazing Asian-American characters in young adult books.
"The Claudia Kishi Club," directed by filmmaker Sue Ding, delves into the legacy of Japanese-American art-loving, boy-crazy "Baby-Sitters Club" member Claudia Kishi. A Kickstarter for the project ends Thursday and had reached more than $11,000 of its $15,000 goal as of Monday afternoon.
This is such a cool and powerful project.
____________________
A forgotten feminist dystopian novel, a story of eugenics and newspaper manipulation that is believed to have influenced Brave New World and Nineteen Eighty-Four, is coming back into print for the first time in a century, complete with pages that were suppressed in 1918.