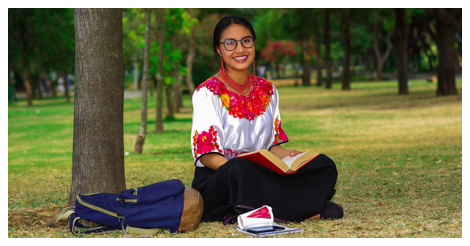 This content contains affiliate links. When you buy through these links, we may earn an affiliate commission.
One of the most valuable resources for me as a just-out-of-school librarian was the Best Books for Young Adults (BBYA) list put together by YALSA. The list, compiled by librarians who worked for a year reading nearly everything published for young adult readers, pulled out the best of the best into a list that was tremendously valuable for my own reading and recommending purposes. All experts in a field begin somewhere, and for me, it was BBYA.
Unfortunately for me, BBYA changed not too long into my new career. It went from being a list curated to include fiction and nonfiction for young adults to a list that was strictly fiction. The list remains this way today under the name Best Fiction for Young Adults. Though not created in place of the BBYA, YALSA also launched a nonfiction award around the same time to honor a handful of nonfiction titles for young adults each year that were standout. The Excellence in Nonfiction award honors up to 5 titles per year and can award one winner from that short list.
Though useful to have such a tight list of great nonfiction for young adult readers, five titles isn't enough to begin to understand the field of YA nonfiction. And more, with the growth of nonfiction in the publishing world, thanks in part to Common Core, the winnowing of discussion relating to nonfiction for young readers has been tremendously disheartening. My early career in librarianship began with ordering research nonfiction for teen readers — often from sales consultants who would sell me $50 hardcover books with 96 pages in them — and it ended with choosing to stop buying those books altogether and instead, pulling out engaging and exciting nonfiction that appeals to a reader's interests, rather than their research needs.
Just like adults enjoy a good work of nonfiction, so, too, do younger readers.
I'm serving this year on the Cybils committee charged with evaluating nonfiction for middle grade and young adult readers. Writing nonfiction for young adult readers is a thing that I've done and hope to continue doing as part of my career. To better learn the field of what's out there, I wanted to commit to reading as much of a year's worth of nonfiction as possible and then talk with other children's lit experts and enthusiasts about what it is that makes these books good, great, or worth skipping.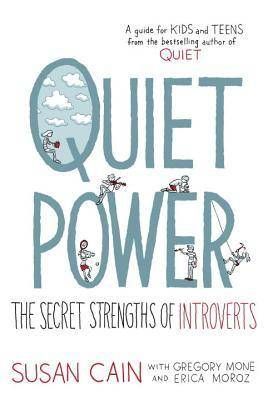 It's been a tremendous wakeup call for me as a reader. Though I've always read a title here or there and I've tried to keep those award-winning books on my radar, I haven't spent enough time really delving into the world of nonfiction for younger readers. And it's been such a treat. Over the last few years in particular, books that are written as young reader editions (YREs) of popular adult titles have gotten very good; rather than being stripped down versions of their adult counterparts, more and more YREs are taking the parts of the adult titles that are most of interest to younger readers and digging more deeply into them. Susan Cain's bestselling adult title Quiet, for example, refocuses the challenges and strengths introverts face in the world to look at how teenagers make friends, do in school, participate in sports, and act creatively; in addition to empowering more introverted teenagers, the book offers easy-to-grasp tips and ideas for better utilizing one's quieter strengths that teenagers can do. It takes serious skill to bring a topic like introversion into a package that's not only accessible, but also interesting, to younger readers.
So with the growth of nonfiction for young readers, as well as ways it's been getting more and more appealing for readers, why is it we don't talk about it when we talk about YA lit?
Perusing the lists for this year's Goodreads Choice nominees, categories aren't entirely surprising. There's YA fiction, YA science fiction and fantasy, poetry, debut novels (which cover both adult and young adult categories), romance, autobiography, and more. But missing from the lists?
Nonfiction for young readers.
Is it that no one is reading these books? Or is it that we're not talking about them in such a way that makes them stand out as the kinds of books worth reading for pleasure? Is it because these books aren't marketed toward adult readers in the same way that many YA books are?
I've got more questions than answers.
As our canon of young readers literature grows and the books become better and better, it's worth pausing to take a look at what it is we're really talking about with YA lit. YA encompasses both fiction and nonfiction, genre and non-genre, and all of those aspects of YA help make it the rich, wide collection that it is. Likewise, a quick perusal of any bookstore's YA section showcases at least a stack of nonfiction titles. If you haven't paid attention lately, perhaps now is the time to pause — maybe you'd be surprised to know that the nonfiction arena of YA contains the most obvious and celebrated diversity so far. There are memoirs by young people of color, gripping adventure stories by people of all abilities and backgrounds, and more collective works that introduce readers to a wide array of science, historical, and cultural topics that, though available in adult nonfiction, are written to and for young readers in thoughtful, encouraging, engaging, and exciting ways.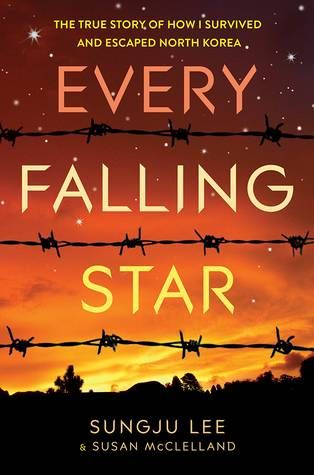 Just this year alone, nonfiction in YA has tackled topics like losing one's virginity, Nellie Bly, climate change, feminism (a lot of feminism and rad ladies of past and present times, in fact), a Nagasaki bomb survivor's tale, seeds, Jazz Jenning's life as a young trans girl, escaping North Korea, Lizzie Borden, the various plots to destroy Hitler, illegal immigration, and more. These are highly appealing titles for young readers . . . as well as those of us who enjoy good books, period.
One thing I didn't anticipate as I began writing more about nonfiction was the response I'd get from parents or others who work with younger readers. They've thanked me — these are the kinds of books their kids love, but they're also the kinds of books that are hard to find and hard to make sense of because they don't get the same kind of attention in the book world as fiction does.
So let me issue a challenge to readers of middle grade and YA: pick up a nonfiction title or two. Enjoy the way those books are packages and thoughtfully constructed. Examine how creative the narrative threads are or the ways the author selected their focus on a topic. Challenge yourself to find bias in those titles and whether or not the argument is well defended throughout the story. Pick up an interesting fact or two that you can carry with you always — for me, that would be Nellie Bly's pet monkey (she picked that up in her round-the-world trip) and how that pet monkey destroyed her dishes upon her return home.
Then share those books. Share them with other readers, young or not-so-young, and then keep exploring. For those who write about books, create more book lists or discussions that include nonfiction. Spread the word about these books as much as you do fiction; in many cases, they're as gripping narratively as the latest suspense title. While we have to work harder now to find these books, that work is rewarding because of the treasures that exist in nonfiction.
The selection of nonfiction for young readers is a deep pool that keeps getting better and better.