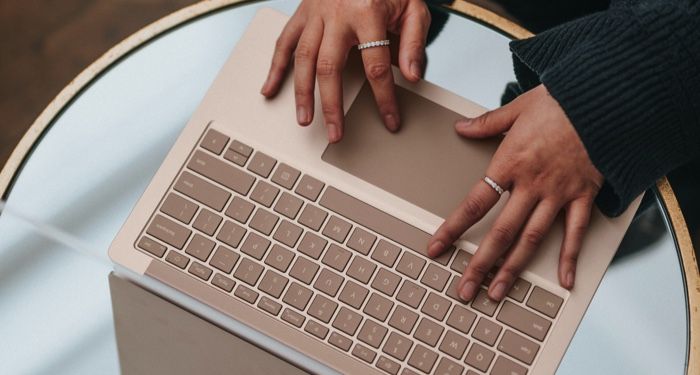 Essays
Where to Read Web Novels for Free
Although web novels have been around for a while, the readership only boomed in recent years. I remember when it was just Wattpad that was well-known. Now, there are bazillion other web novel websites out there, and it can be difficult to keep track of them. Wondering where to read web novels for free? I've compiled some websites in this post. But first, let's discuss semantics.
What is a Web Novel?
Along the immense popularity of web novels comes the inevitable confusion as similar terms have popped up. Light novels? Manga? What's the difference?
Web novels are mostly works published online, usually on a website. In traditional publishing, we might regard them as self-published works, sans the tangible format. You can think of them as ebooks, but that they're not available in epubs or whatnot. Web novels can be in other languages aside from English. Many stories in Chinese, Japanese, and Korean are also sought-after works.
Manga, on the other hand, are comics originating from Japan. You can read more about manga in our beginner's guide to the format.
Meanwhile, light novels are mostly released by Japanese publishers in small volumes. When a web novel gains traction, it's picked up by publishers and turned into a light novel. Rigorous editing comes into play, and some fluff will be removed. In the U.S. publishing industry, this is similar to a self-published work on Amazon Kindle and getting picked up by a Big Five publisher.
Where to Read Web Novels For Free
Now that you know what these terms mean, below are the best places to read web novels online. These web novel websites are regularly updated, so you won't miss out on your favorite stories. Make sure to bookmark these 10 websites!
This website is, hands down, one of the go-to places to read web novels. Readers can search for a particular story, check out the latest updates on their favorites, and interact directly with authors. What I like most about it is that it has a big community. Inside the website is a forum wherein readers can discuss many topics about a web novel, ask for recommendations, get reviewing tips, and more. Aside from web novels, readers can also find fan fiction here.
Accessing Royal Road is free, but if you want to support the platform, you can pay a monthly subscription fee to access more features. The downsides of this website are that the design looks outdated and that Royal Road doesn't have an app.
This is also one of the big names out there when it comes to web novels. Unlike Royal Road, Web Novel's site design is visually appealing. It has one of the best web novel apps in the market, too. This site is more focused on fantasy and romance and their sub-genres.
When you browse a web novel, the experience feels a lot like Goodreads: there are reviews and the star rating system on a web novel page. Like Royal Road, you can browse curated lists here. The site also has a dedicated forum wherein you can discuss almost anything.
Avid web novel readers would recognize this platform, as it's also one of the popular websites in the web novel terrain. It mostly offers popular Chinese fiction to the English speaking world, as it says on its website.
There are lots and lots of sci-fi and fantasy works on Wuxiaworld. Not only that, there's also wuxia and xianxia, which are uniquely Chinese genres. In the website, web novels are mostly organized by series name, so it's easy to find works that are already completed. The authors are also consistent in giving updates on their ongoing series.
For those interested, Wuxiaworld also offers ebooks, but those are not free and can be expensive.
This site, meanwhile, doesn't host its own web novels, and it's pretty obvious from the lackluster site design. Instead, it aggregates already existing web novels from popular sites like Royal Road and other obscure sources.
If readers like a web novel, they can "boost" it to increase its ranking among the popular stories of the week.
Top Web Fiction is a useful site if you're following many web novel sites and can't keep up with the plethora of web addresses. It's also a valuable resource to find hidden gems from non-mainstream sites.
Reddit is a gold mine for many bookworms. While it can be a place for bookish forums, AMAs, and recommendations, it can also be useful for stuff like this. This particular subreddit is a place for redditors to share their serialized web fiction. If you're on Reddit anyway, you might as well join the sub.
You don't need external sites to read web novels, as you can just browse them on the site itself. You may be wondering how can you keep up with the updates of a web novel. Well, Reddit has a "save" feature for when you want to go back to a story. Also, most authors on this subreddit post links to previous chapters, first chapters, and next chapters of their works.
This popular fan fiction website has been around for a long time, and we know it for its self-published stories and fan fiction. It's no surprise that it has ventured into web novel territory.
In Wattpad, you get to read more web novels originally published in English. If you're looking for Chinese or Japanese web novels translated into English, you can try the options above.
The obvious advantage here is that you get the familiar look and feel of Wattpad's interface. The only downside is that since Wattpad is not a dedicated web novel site, there are just a few web novels here and there. You don't get lists and other recommendations. When you visit the subsite, you can only sort by "Hot" and "New," nothing else.
Creative Novels is an obscure but great place to find web novels. Mostly, it features Japanese web novels in English. Among the genres available are fantasy, sci-fi, and romance. On the website, you'll see different lists, like which novels are trending and top-rated. You can also browse for popular and new releases.
The site also has subscription options for when you want some extra perks. Still, it's not necessary as you can still read many web novels for free.
If you're into merch, you can buy some at its online shop.
This web novel website features many Chinese and Japanese web novels in English. When it comes to genre, it has more fantasy, sci-fi, romance, wuxia, and xianxia.
What's great here is that Tapread has an app, too. My only gripe is that there appears to be fewer titles on the website, and I think there's only around a hundred available. You can check out all of them at their website.
If you like comics, Tapread also has a few.
In this web novel website, there's a point system wherein if you check in every day, you get to earn points that allow you to access more web novels. You can also vote for your favorite web novel so that its ranking increases. You can also send "gifts" to writers. If they receive many gifts, that also improves their work's ranking.
In Flying Lines, there are more Japanese and Chinese web novels in English. There are also romance, fantasy, and comics.
This website has many Chinese web novels in English. It mostly features fantasy, wuxia, romance, and action. What I love about it is that its web reader has the ability to increase and decrease font size without changing browser settings.
The biggest downside is that it doesn't have an app. Also, it seems like there are few choices as there aren't enough titles. You can see that there are only a handful of titles that are regularly updated. Nonetheless, Volare Novels has an active community at their Discord channel for when you want to discuss your favorite works.
---
Web novels are an accessible, exciting, free, and fun way to enjoy stories. Wondering where to read web novels is one thing, and these websites definitely point you where they can be found. But what about choosing individual works? Which web novels should you read now? If you don't have time to browse all the options, here are the 17 Best Web Novels for Your Serial Fiction Fix.