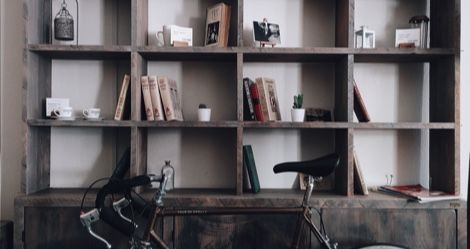 How To
Used Bookshelves: Where to Find Them
Are you looking to buy used bookshelves? Or are you trying to figure out what to do with your old bookshelves? In this day and age of fast capitalism, it's important to be mindful of what we buy, and what we get rid of, so this post will give a few ideas of where you can get used bookshelves, and some ideas of what to do with them (beyond storing your books, of course) once you have acquired them. It's cheap, it's recycling, and it's a new project to keep you occupied!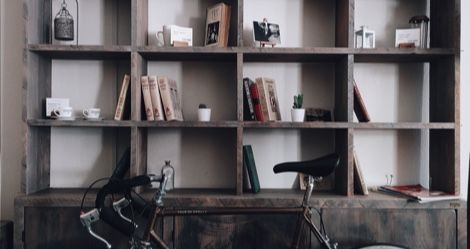 Where Can I Get Used Bookshelves?
It could be a long game of watching several locations where used furniture goes on sale. Obviously, it always depends on people who are willing to give away their bookshelves, so you have to watch the following places for the perfect find.
1. Local Thrift Stores
They will be useful for finding used bookshelves, but you might have to do some legwork. Some thrift stores can be specific for furniture, so try to Google a few close to where you live and visit it every week until you find the perfect used bookshelf for you!
2. Local Yard Sales
These can sometimes have some old furniture and some old books you can fill the shelves with!
3. Craigslist
This website may sound a little scary but I've bought used furniture from people who post on there and it was absolutely fine—and super cheap. Find the local chapter of Craigslist and keep an eye on the FOR SALE section for a few weeks. Something is guaranteed to pop up.
4. Facebook Marketplace
This is a good option for anyone who doesn't trust Craigslist. It's easy to see the profiles of people selling things in your area, and you will know who they are in case they try to scam you in some way. I've been able to find so much used furniture online by just skimming local buy/sell used items groups on Facebook. I would recommend that you try to do this as it can be safer than Craigslist.
5. eBay
It's mostly known as an auction website, but you can find some incredible steals on there when it comes to used furniture. Just go on the website, type what kind of bookshelf you're looking for, and marvel at the options!
6. Amazon Used
This can also be an alternative if you want to buy used furniture online.
7. Freecycle
Finally, you can sometimes get some incredible finds here—and it's FREE. Just keep your eye on the website, something incredible might pop up.
I've Got Used Bookshelves! Now What?
Now, you can put some books in your used bookshelves, here are a few posts on Book Riot about organizing your books:
However, I understand that maybe it's not in the best condition it could possibly be, or maybe you were thinking of a specific aesthetic for the bookshelves you acquired and they don't look right just yet. Here are some ideas for cleaning and/or re-purposing used bookshelves.
If the links above aren't doing it for you, I definitely recommend doing some research in the wider web. There are so many people doing incredible DIY work with used bookshelves and posting them online; I am sure you will feel inspired by doing some deeper research.