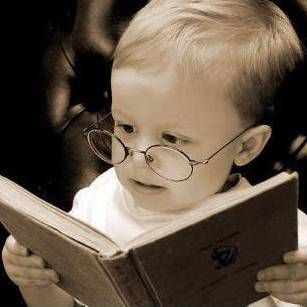 News
"Where Are All The Boy Books?" You're Buying Them
There's no such thing as "books for boys" and "books for girls." But because gendering is a cultural phenomenon, brought on by social beliefs that there are inherent and important differences between boys and girls, it's impossible to escape those ideas. This is why adults continue to lament the lack of books "for boys" in the world. It's why there are continuous articles and think pieces about what happened to the books "for boys" in kid lit. Even the most well-meaning, socially-conscious adults fall into this trap, believing that the boys are being left behind and that girls and girl interests "dominate" the children's book world.
But what does it mean for a book to be "for boys?" Is it a male author? Is it a male main character? Is it a book that appeals to the interests of boys specifically, whatever those are?
Today, Amazon released their 2014 top-selling titles. Let's take a look at what the hits in kids and teens were.
It's a nice mix of books for very young readers, as well as books for those who are older teen readers. But…tell me where the women are dominating here?
If we were to break down the books by gender — which is subjective and ridiculous, but we're going to do it — then we could note that male authors constituted 11 of the 20 authors on the list. There were 7 female authors listed and there were two books from Scholastic, with no authorship attached. I did not count Kathryn Limbaugh because the books isn't selling on her authorship in the least (that's all Rush), and I did not count Michael Chamberlain because he's a narrator, not the writer.
If you rolled the Minecraft books into the male author category, which makes sense since Minecraft is a "boy" thing, then you'd show 13 "books for boys" and 7 "books for girls."
But wait!
Veronica Roth's Four isn't about a female character. It's a collection of short stories about Four, a main male character in her best-selling Divergent series. So let's move that book over to the "books for boys" category, too. Now we're up to 14 "books for boys" and 6 "books for girls." If you're going to play by that game, too, then R. J. Palacio's The Julian Chapter is also a "book for boys," since the main character is a boy and he's featured on the cover.
Since Hollow City has a girl on the cover, despite being written by a male author, is it a "book for boys" or is it a "book for girls?" I guess because it's grey and spooky looking and the girl isn't really there — she has a hole through her! — then maybe it's fine as a "book for boys" title.
Remember when people talked about how girly YA was? Take a moment to check out the YA book covers featured. Of the "books for girls" segment of the YA titles, just one book features a girl in a big, fancy dress. The other "books for girls" covers feature a back of a girl and her long braid, and two feature a cast of characters, so it's not just a girl or group of girls.
And what of that Frozen book? Isn't Frozen about girls? Interesting to see that the Frozen title most frequently purchased by Amazon customers doesn't feature Elsa or Anna prominently, but Olaf.
What if we looked at the ways that the books are coded? Are there more "girl books" by appearance or more "boy books?" Even Cinder, which features a girl on it, isn't coded as a feminine read. It's dark, there's no face nor body squarely on it, and the font isn't particularly gender friendly one way or another.
It's mad to try to label books or fit them into gender boxes. More, it's mad to insist that there's a hole in the children's book market for boys because that's simply not true. It's a choice to suggest otherwise.
So, where are the "books for boys?" You're buying them.