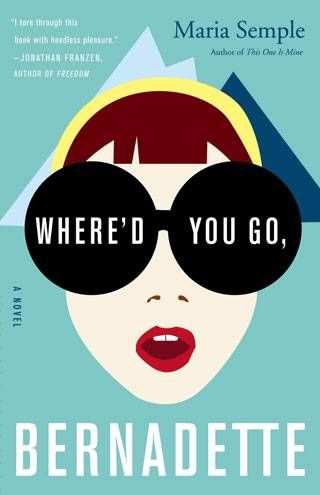 Fiction
When the Hype Machine Works: The 5 Best Big Buzz Books
I know a lot of readers who shall go unnamed who avoid reading books specifically because they've gotten a lot of buzz – better known as hype. The thinking goes, "everyone and their mother is reading this book, it must suck." Or something along those lines. The more nuanced version of that argument is that a book that appeals to everyone must not be that complex or substantive.
The hype machine is a tricky animal. From the perspective of the publisher or author, a lot of hype is great for a book, to a certain extent, because obviously it gets more people to buy your book. This is good news. But if the book is actually bad, it opens the book up for more criticism because more people are reading it. (Granted some overly-hyped books are immune to this ::coughfiftyshadescoughcough:: but it is a possibility.)
There is also the over-saturation factor. And this is a problem for a lot of bloggers in particular. When a book is everywhere, it's easy to dismiss it and read things that are not necessarily in the front of everyone's minds. You want your blog content to be unique and fresh, and if you're writing about the same things everyone else is, it's hard to find a niche.
I've never been one to shy away from a book because of hype. If a book looks good – lots of buzz or not – I'm going to be interested in picking it up. But in some cases, buzz has made me slightly wary, particularly if the buzz is reaching a crescendo just as the book is being released, like in the case of J.K. Rowling's highly anticipated adult novel The Casual Vacancy.
In other words, hype that has some substance behind it is hype I believe in. I read a lot of new releases in 2012 that had the full power of the hype machine behind them. Here are my top five "when the hype machine worked" books:
Where'd You Go, Bernadette? by Maria Semple. Though I was a bit late to the party on this one, I'm so glad I caught Semple's fiercely funny narrative about a missing mom, her dedicated daughter, and a goofy but earnest dad, all set against the wry backdrop of Seattle's private school elite and Microsoft's culture influence. It's not an easy book to describe (as evidenced by the tongue-in-cheek book trailer), which is probably why I was wary of it at first, but it absolutely lived up to all the buzz.
The Age of Miracles by Karen Thompson Walker. The buzz around Walker's novel was mixed – mostly due to the fact that many people weren't sure how to classify the adult novel with a teenage protagonist. Is it YA? Is it adult fiction? Is it literary fiction? Is it sci-fi? But once everyone got it sorted out – or just figured out that it didn't matter – what they were left with was a stark and unique vision of an apocalyptic future.
Gone Girl by Gillian Flynn. Yes, THE book that everyone and their mother was reading. Talk about a hype machine that worked. And it worked for one simple reason: an ending that got people talking. I read this one for a book club – our most animated meeting ever – and for months, I was myself part of the hype machine, asking everyone if they'd read it, and then gushing, OMG YOU HAVE TO READ IT. That is the unicorn of hype.
Seating Arrangements by Maggie Shipstead. Like many, I initially dismissed this summer novel as just one of many Chick Lit titles that take place at a summer cottage on a New England island, with a wedding as the penultimate plot point. And in less capable and deft hands, the book would have become another trite example of just that. But Shipstead navigated the perils of a family weekend filled with neuroses and insecurities and love in a way that made the novel stand out from the cliches to become a relatable, sweet portrait of an American family.
The Fault in Our Stars by John Green. If the buzz around my group of friends was any indication, this is the book that got them to read a young adult novel when they'd never thought to pick up one before. Weighty themes and wonderful characters made this a book that transcended genre to find an audience well beyond its initial intended readership.
And of course, because my TBR list isn't long enough, here are the five best books I didn't read but am dying to because of the hype machine:
Wild by Cheryl Strayed
The Twelve by Justin Cronin
Beautiful Ruins by Jess Walter
Behind the Beautiful Forevers by Katharine Boo
The End of Your Life Book Club by Will Schwalbe