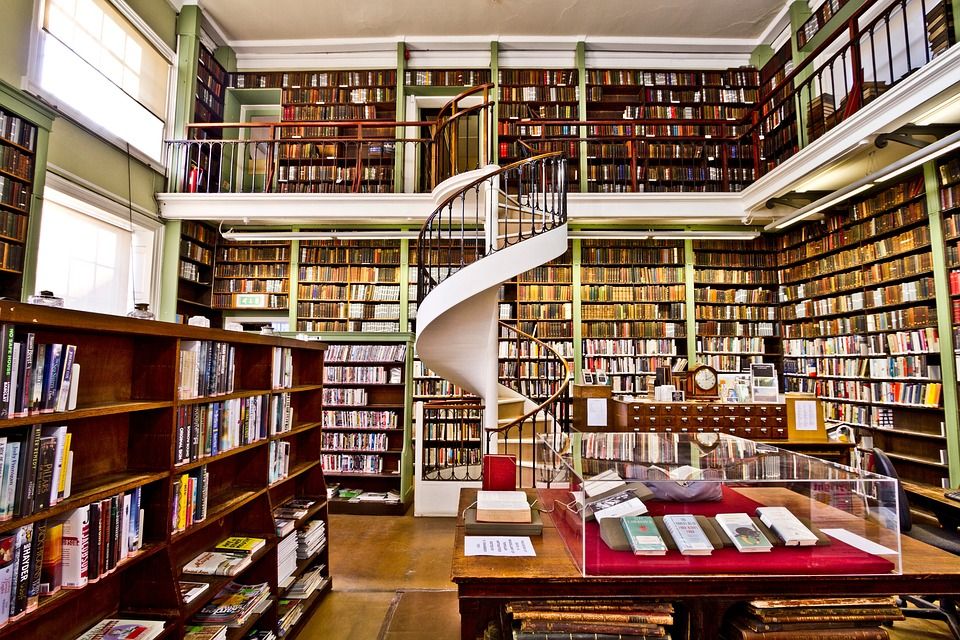 What's the Most Beautiful Library You've Seen? Here are Photos of 19 Beauties: Critical Linking, June 12
Sponsored by THE EMPEROR OF SHOES by Spencer Wis
---
Speaking to BuzzFeed, Silver explained, "As a photographer who appreciates and photographs architecture, I have always been fascinated with libraries ever since I was a kid and went to the NY Public Library on 5th Avenue in Manhattan. Now, as a travel photographer, I set out to shoot any interesting library wherever I travel to."
A little visual escape for your Tuesday.
---
Lionel Shriver's blistering assertion that, "drunk on virtue", Penguin Random House is putting diversity ahead of literary excellence has been dismissed by the publisher, which said on Monday that "books shape our culture, and this should not be driven only by people who come from a narrow section of society".
---
The book, entitled Georgian Cuisine and Tried Housekeeping Notes, was published in 1874 by a Georgian princess named Barbare Jorjadze. Today, Princess Jorjadze is a national hero: She is considered the first feminist of the country, and is famous for her advocacy of women's rights in Georgia. In her decree, she wrote about the damning expectations placed on women: "From a very young age, we are told, 'since god made you a woman, you must sit silently, look at nobody, go nowhere, shut your ears and your eyes, and just sit there. Education and learning of languages is none of your concern." Now, the Georgian National Library has dedicated a full room to her, in honor of her advocacy efforts. A copy of Georgian Cuisine and Tried Housekeeping Notes is on display at the Georgian Literature Museum and the Georgian National Library, too.
How a Georgian Princess's Cookbook Helped Build a Celebrated Restaurant.