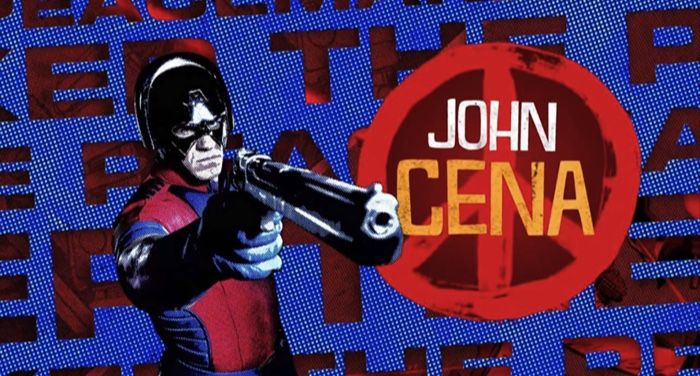 Recently, The Hollywood Reporter broke the news that John Cena will be getting his own HBO Max show as the Peacemaker. This was pretty surprising news, in part since his debut as the character in the James Gunn–directed The Suicide Squad won't be until August 2021 (if COVID doesn't shuffle release dates further), and in part because…the Peacemaker? Really? I know we live in a world where Commander Steel and Gorilla Grodd appear regularly on television now, but…really?
You may, like 99.9999% of the world, be wondering who the heck Peacemaker is. Don't worry, friends—I'm here for you.
The original Peacemaker first appeared in Fightin' 5 #40 (November 1966), published by Charlton Comics, before being spun off into his own very brief solo series the next year (there were five issues published and a sixth drawn but not published). He was Christopher Smith, a diplomat who was so committed to the idea of peace that he…became a violent vigilante…to enforce his pacifist philosophy. No, seriously, he was billed on the cover of his first solo issue as "A man who loves peace so much that he is willing to fight for it!" Later, during darker eras of comics, this got intensified to "loving peace so much, he'd kill for it." Chris, no.
Charlton folded in the 1980s and their characters were purchased by DC Comics, who have not made a ton of use of Peacemaker—the website ComicVine only lists 152 appearances total for him, which is vanishingly small for a character who's been around for 54 years. (His fellow Charlton hero, the Ted Kord Blue Beetle, also debuted in November 1966 and has 810 appearances listed…and he's actively considered a third-stringer.) They've got a couple other characters floating around their back catalog who have used the Peacemaker identity, one whose real name is unknown and one named Mitchell Black, but both were quickly phased out and the Christopher Smith version returned. Peacemaker's most prominent appearances are probably in the 2006 Blue Beetle series starring Jaime Reyes, where he served as a mentor to the rookie hero.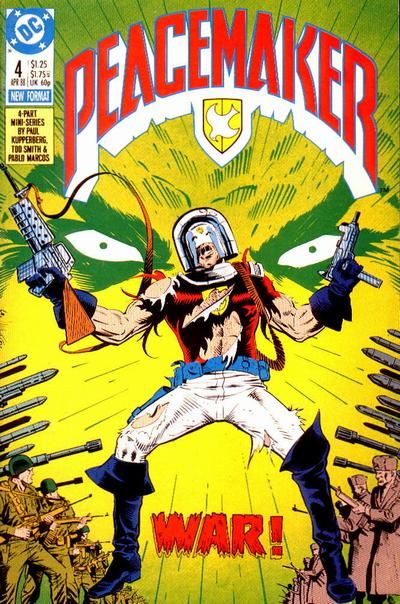 So basically, he's a Z-lister with a goofy nonsensical tagline and an absolutely hilarious original costume, which makes him perfect for The Suicide Squad. After all, Task Force X is traditionally made up of goofy villains and Z-list heroes, and we know from the Guardians of the Galaxy movies that Gunn excels at skewering obscure superheroes with affectionate mockery. Add in the bombastic charisma of John Cena, and this actually sounds…potentially hilarious?
We don't know much about either The Suicide Squad or Peacemaker yet, but Cena has described the character as "a douchey Captain America," and Gunn, who will write all eight episodes of the first season and direct several, described the show as "an opportunity to delve into current world issues through the lens of this superhero/supervillain/and world's biggest douchebag." Given how extremely dire current world issues are, that statement does give me pause. I mean, Baby Groot was cute and all, but I don't exactly trust James Gunn to handle our multiple ongoing apocalypses with the sensitivity they deserve. So this could go either way.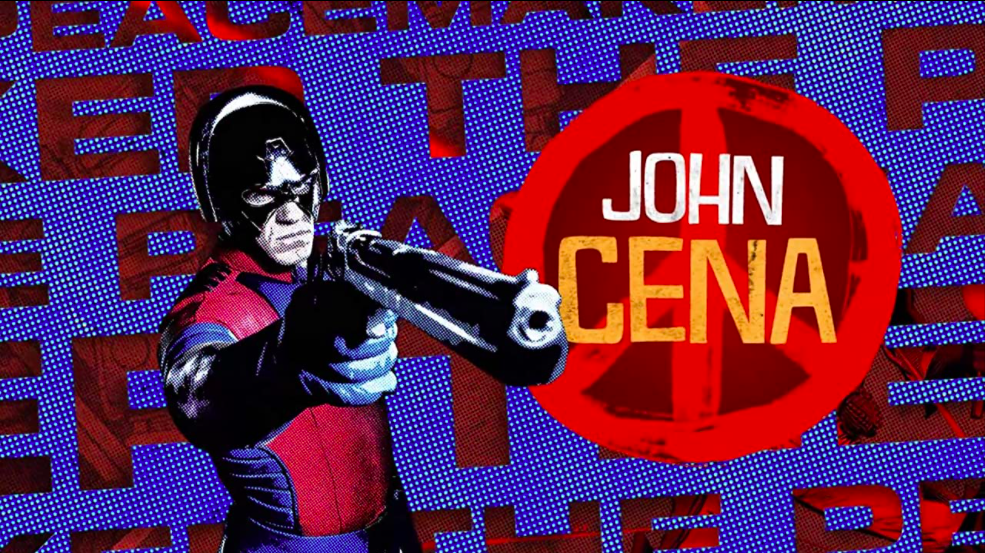 It's also worth noting that this is yet another superhero show about a white man, with another white man at the helm. Again, I'm cautiously optimistic about the show, but especially with the recent cancellation of Supergirl, the state of diversity in DCTV remains…not great. It's a particular bummer to me, given Peacemaker's ties to the Blue Beetle franchise, since my heart has still not given up on the Jaime Reyes show that was teased way the hell back in 2010.
Finally, a fun fact: this isn't the only current TV show with a tie to the Peacemaker, believe it or not! When Alan Moore originally pitched Watchmen to DC, he wanted to use the characters DC had just acquired from Charlton. Since DC wanted to save those characters for fates other than being giant alien squid-ed to death (uh…spoilers), they told him no, and instead he created his own thinly veiled fan fiction versions of the Charlton heroes. The Comedian is based on the Peacemaker. The character didn't appear in the recent Watchmen TV series, but there you go, now you can wow your friends at cocktail parties, if those are ever a thing that can happen again.
It's unclear when Peacemaker will air, given the difficulties of filming these days, but it probably won't be for at least a year. Will we get a clever political satire, a total goof-fest, or some excruciating punching down? We'll have to wait to find out. Either way, as long as they include that OG helmet, I'm willing to give it a shot.
To get up to date with DC's slate of projects, check out our DC FanDome trailer roundup.