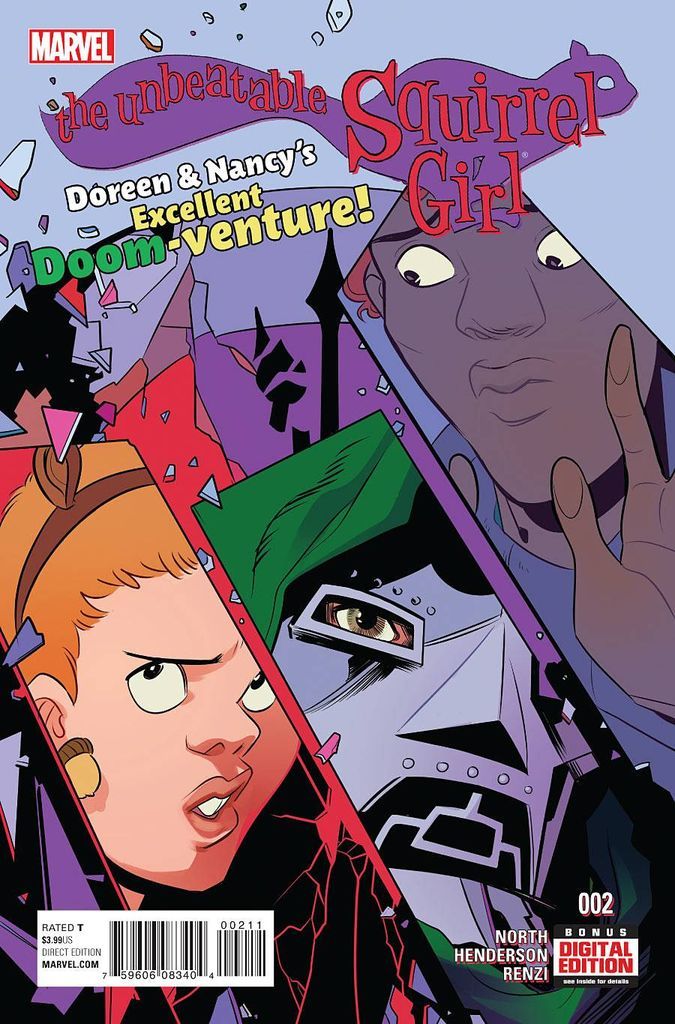 Every week, a different Panelteer will give you a rundown of the comics they're most looking forward to for the week. Floppies, trades and omnibuses are all fair game here. This week, Katie tells us what's on her pull list.
Jughead #2 by Chip Zdarsky, Erica Henderson, Jack Morelli (Archie Comics)
Jughead won me over last month with the excellent first issue. I got the chance to read an advance copy of the issue coming out this week (edit: It came out last week, but I'm still excited about it!) and am still smitten by this series. It looks like weird genre-focused dream sequences will be a ongoing thing with this book — first issue was a Game of Thrones parody and this second issue has Jughead back in the Time Police from the older comics. On top of that, our fearless hero must face his most dastardly foe yet — Physical Education! Even if you've never picked up an Archie book before, Jughead is totally worth your time.
Omega Men #6 by Tom King, Barnaby Bagenda, Romulo Fajardo, Jr., and Pat Brosseau (DC Comics)
This is another series I was surprised hooked me so quickly, but Omega Men is one of the most intriguing, sophisticated series DC Comics has right now. It reads like an indie comic … one that just happens to have Green Lantern Kyle Rayner at the center of it. Omega Men tackles complex topics like governmental and religious corruption, but also constantly questions whether the ethically grey choices of the rebellious Omega Men (the closest thing we have to heroes in this story) are justified by the ends they're seeking. If all that is what you look for in a space story, you've got to check out Omega Men.
Power Up #5 by Kate Leth, Matt Cummings, and Jim Campbell (BOOM! Studios)
Three unlikely humans (and one even more unlikely goldfish) have been given magical abilities and are trying to use them to help people and stop bad guys. But it's in the fifth issue that we learn those powers might have been promised to four others … four warriors who had been training a long time to receive said powers. Between Leth's snappy dialogue and Cummings' amusing art, Power Up is a super delightful read for anyone who enjoys magical girl/superhero team stories.
Unbeatable Squirrel Girl #2 by Ryan North, Erica Henderson, Rico Renzi (Marvel)
Unbeatable Squirrel Girl is amazing. She's a heavy hitter superpowered Computer Science major with two of the best sidekicks in the Marvel Universe — Nancy Whitehead and Tippy Toe the squirrel. She eats nuts and kicks butts. And this issue, she's going up against the very first villain she ever defeated — the now ex-god Victor Von Doom! Also, time travel is going to happen. Because apparently any book Erica Henderson draws this month will involve time travel. Not that I'm complaining.