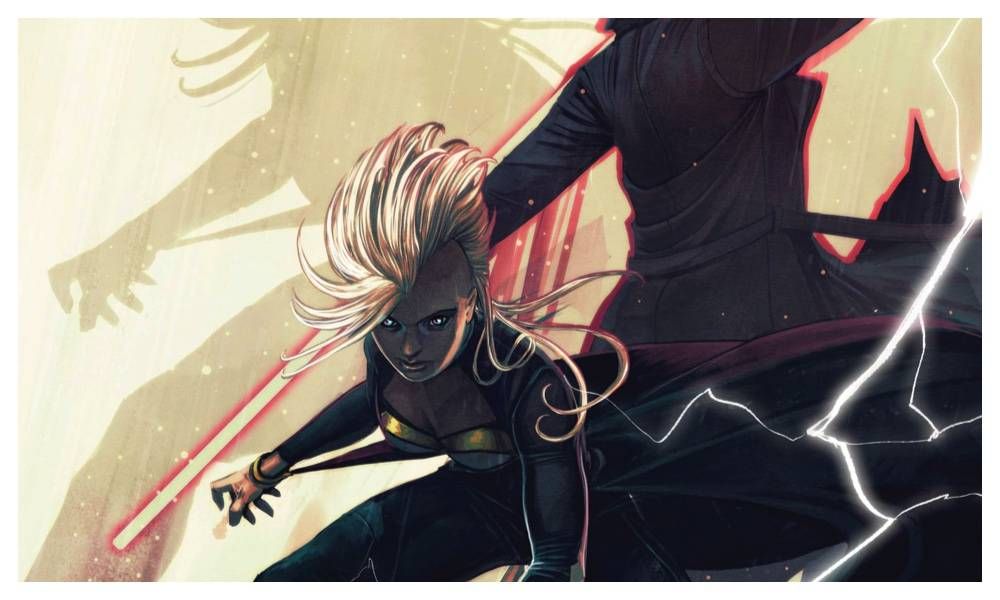 Lumberjanes #12, by Shannon Watters, Noelle Stevenson, and Carolyn Nowak (BOOM! Studios)
There are so many questions I need answered. Who is Jo, really? Does April actually have super-strength? Will Mal and Molly come up with the Best Plan Ever to escape from their Lost World adventure with the mysterious Bearwoman? How important are those glasses anyway? Will I get any answers to any of these questions? I don't even care, because Lumberjanes is just that much fun to read. If you haven't started already, the trade is coming in April and I cannot recommend it highly enough.
Storm #9, by Greg Pak, Al Barrionuevo, and Stephanie Hans (Marvel Comics)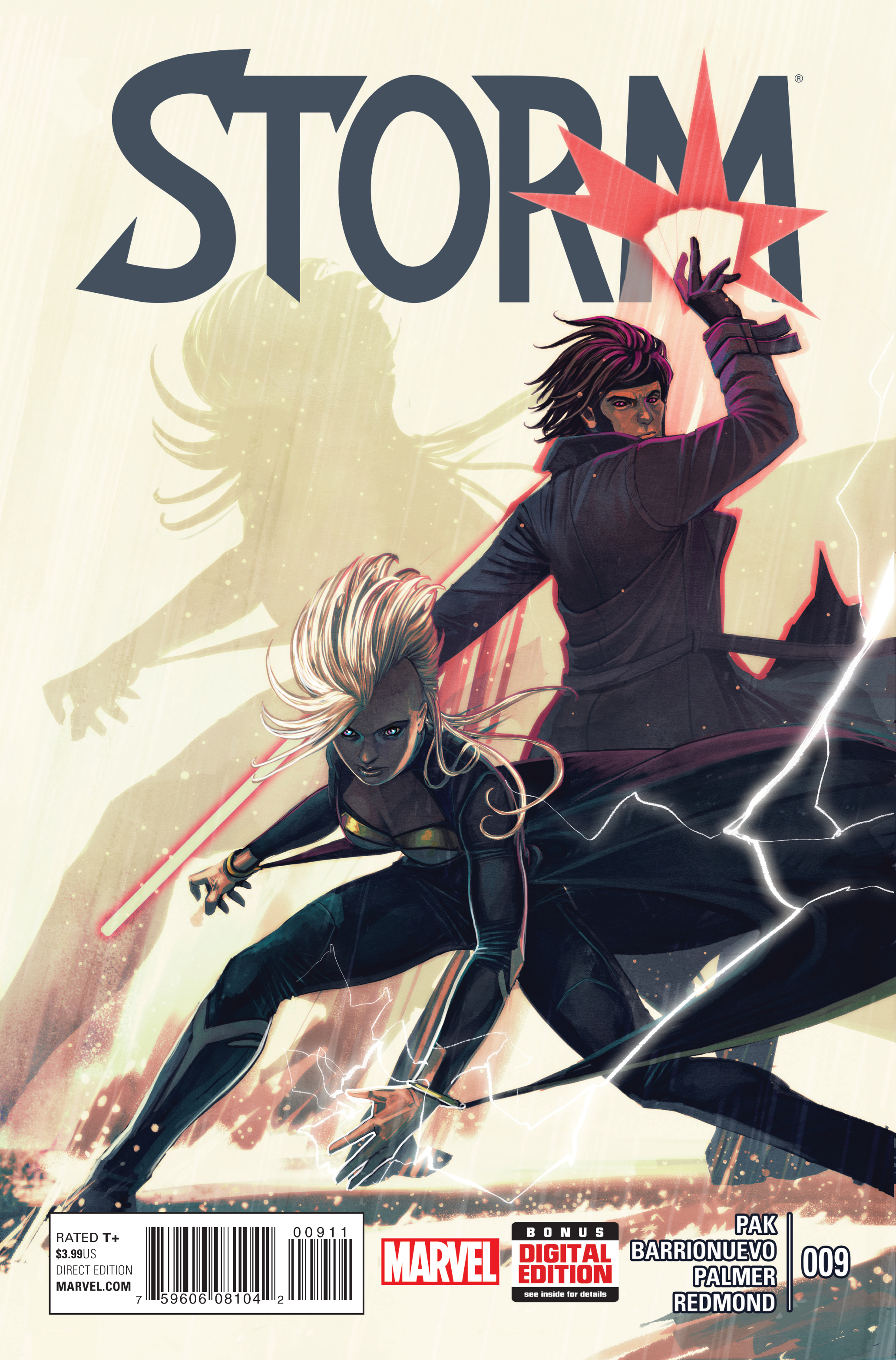 I am still playing catch-up with Pak's Storm, but each and every issue has been a joy so far. Storm was my first foray into the floppies area of the X-Men (I'm now also reading the Wilson run, shout-out to that too which has A+ Storm in it as well), and it's been a great experience because continuity doesn't matter at all. Have I mentioned how much continuity scares me? X-Men continuity in particular? SO MUCH. Anyway. Storm has always been my favorite of the women on the team, and she continues to be as she tackles her own personal crusades with her incredible integrity, pragmatism, and epic weather powers.
The Unbeatable Squirrel Girl #3, by Ryan North and Erica Henderson (Marvel Comics)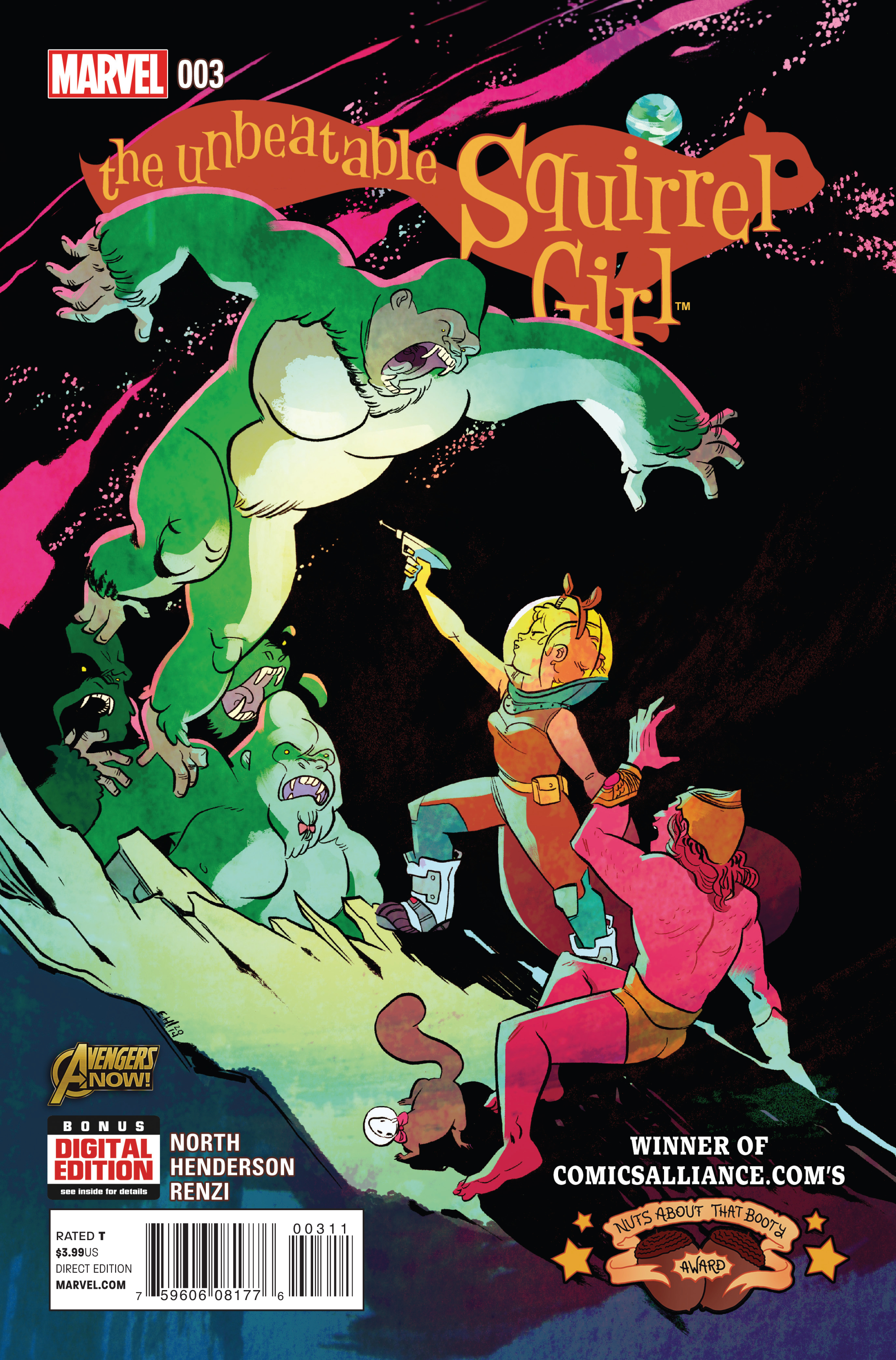 It is hard for me to talk coherently about Squirrel Girl; I either turn into a gushing, squee-ridden fangirl or start ranting about functional portrayals body- and mental positivity. Because Squirrel Girl provides both those things. The stories are light-hearted and exceedingly fun, while also providing working examples of healthy mind-body relationships, coping strategies for anxiety of various kinds, and set standards for confident behavior among girls. It is truly a gem.
____________________
Follow us on Twitter for more comics goodness!