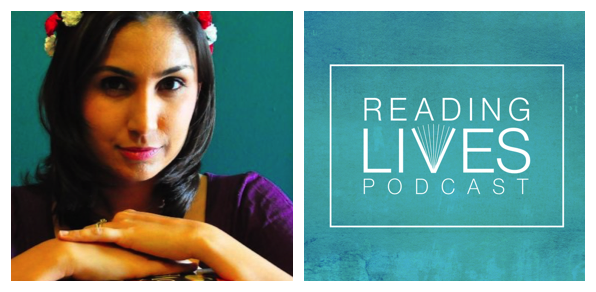 Every week, a different Panelteer will give you a rundown of the comics they're most looking forward to for the week. Floppies, trades and omniboo are all fair game here. This week, Hilary tells us whats on his pull list.
First of all, I would like to point out that June 28th is MY BIRTHDAY, so I'm choosing to believe that all of these amazing comics that I'm pulling this week are coming out in celebration of my birthday, and not just because they're awesome comics that are released whenever their creators choose to do so. BIRTHDAY COMICS YESSSS:
The Manhattan Projects: Sun Beyond the Stars #2 – Jonathan Hickman and Nick Pitarra (Image)
Okay, so when Hickman and Pitarra announced that they weren't doing the regular Manhattan Projects anymore (at least, for now), I was super sad. But then they announced that they'd be doing Sun Beyond the Stars, following just Yuri and Laika, so now I'm super glad (yikes)! If you read #1 in this new spinoff, you'll know that it's fantastic, Laika continues to be awesome and the best, and Yuri continues to be a lovable doofus. In space.
Island #1 – Brandon Graham, Emma Rios, and many more (Image)
This one is insanely exciting: Island is a new comics magazine that Image will be producing every month, containing stories by multiple comics writers and artists alongside works of prose. Each issue is going to be about 72 pages long (yeah! Huge!), with "chapters" that are about 20-30 pages each. The first issue will contain a story called ID by Emma Rios, who you might know as the artist of Pretty Deadly, a continuation of Brandon Graham's Multiple Warheads, a text piece by the always-amazing Kelly Sue DeConnick, and a TON of additional material. It's going to be fantastic.
The Wicked + The Divine #12 – Kieron Gillen, Jamie McKelvie, and Matt Wilson (Image)
Uh, I need to know what happens after the horrifying end to #11. Like, NEED. Who is alive? Who is dead? What does "dead" even really mean, in this world? In the blurb for #11, the creators wrote that it was "The end of the arc. The start of something else," which is VERY exciting. I can't wait to see where the WicDiv team takes us next.
A-Force #2 – G. Willow Wilson, Marguerite Bennett, and Jorge Molina (Marvel)
A-Force is one of my favorite parts of the entire Secret Wars phenomenon. She-Hulk being an awesome leader! America Chavez, fantastic troublemaker! It's just great, and I need to know what happens after #1, when America was exiled. Also, I will follow G. Willow Wilson and Marguerite Bennett literally ANYWHERE they choose to go. As a team, they're unstoppable.
Unbeatable Squirrel Girl #7 – Ryan North and Erica Henderson (Marvel)
Ryan North's Squirrel Girl is probably one of my favorite superheroes of all time, and this series is unfailingly great. It's always hilarious, always expertly-drawn, and those little asides at the bottom of every page? Perfect. In the last issue, we discovered the scary Girl Squirrel spreading her lies in the ears of sleeping people all over town. HOW WILL SQUIRREL GIRL DEFEAT GIRL SQUIRREL? I don't know, but I'm going to find out, because I refuse to miss an issue of this awesome series.
The Princess and The Pony – Kate Beaton (Scholastic)
Okay, so this one isn't a "comic" per se, but it's by Kate Beaton, for crying out loud, so it counts! The fat shetland pony returns in this awesome kid's story about the Princess Pinecone who asks for "a real warrior's horse" for her birthday and gets… a fat pony. And listen to this, LISTEN TO THIS: she hates it (at first), "but you can't say no to a birthday present, so she took the little pony to her room, where it ate things it shouldn't have, and farted too much." What? WHAT?! I need this. I need it immediately.
__________________________
Do you talk all things comics on Tumblr? Follow us over there for all our comics Tumbling.