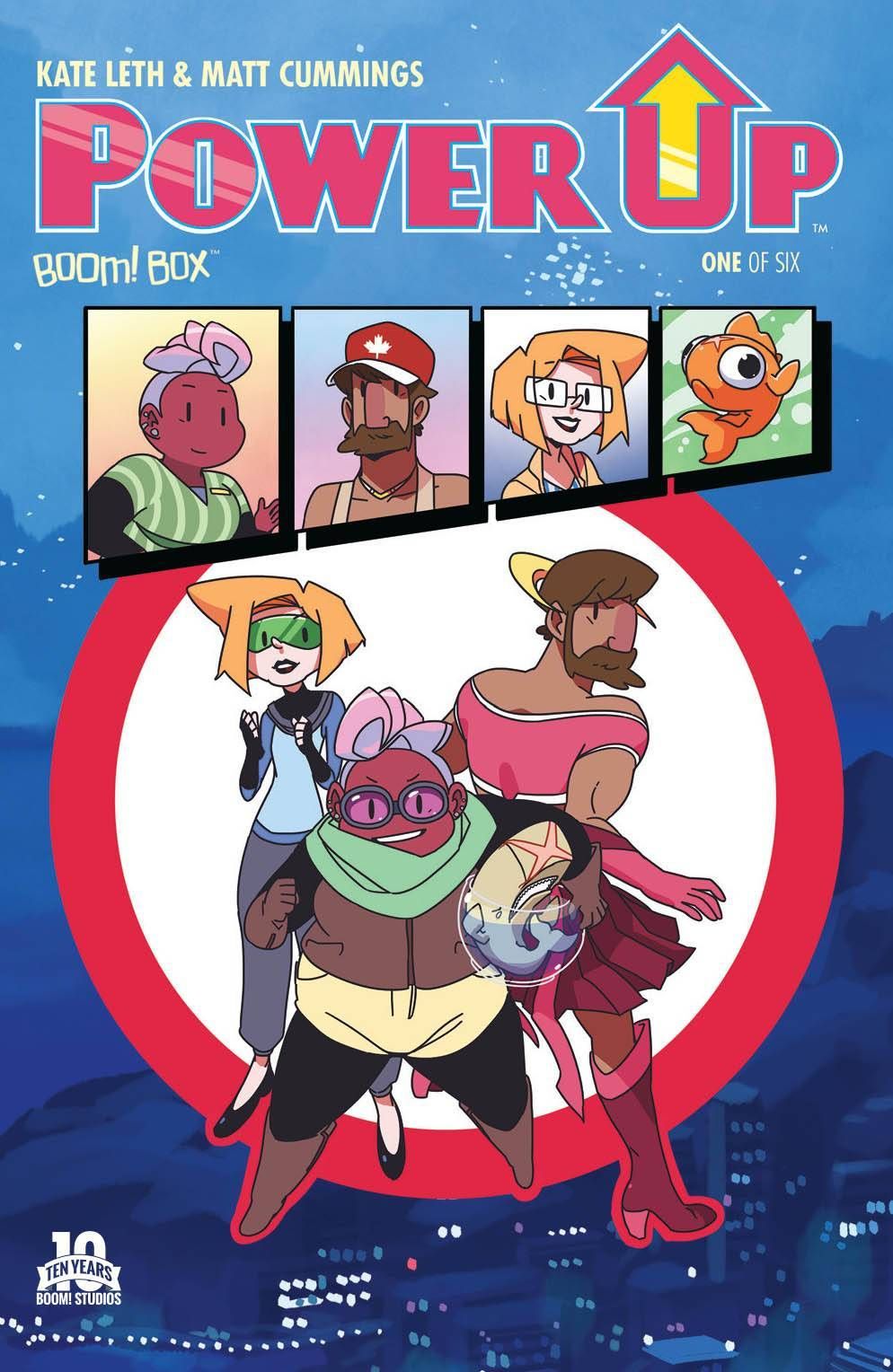 Every week, a different Panelteer will give you a rundown of the comics they're most looking forward to for the week. Floppies, trades and omniboo are all fair game here. This week, Ali tells us what's on her pull list.
Checka-checka-checka da pull list. Every week I hope it's the full-est.
Here we go!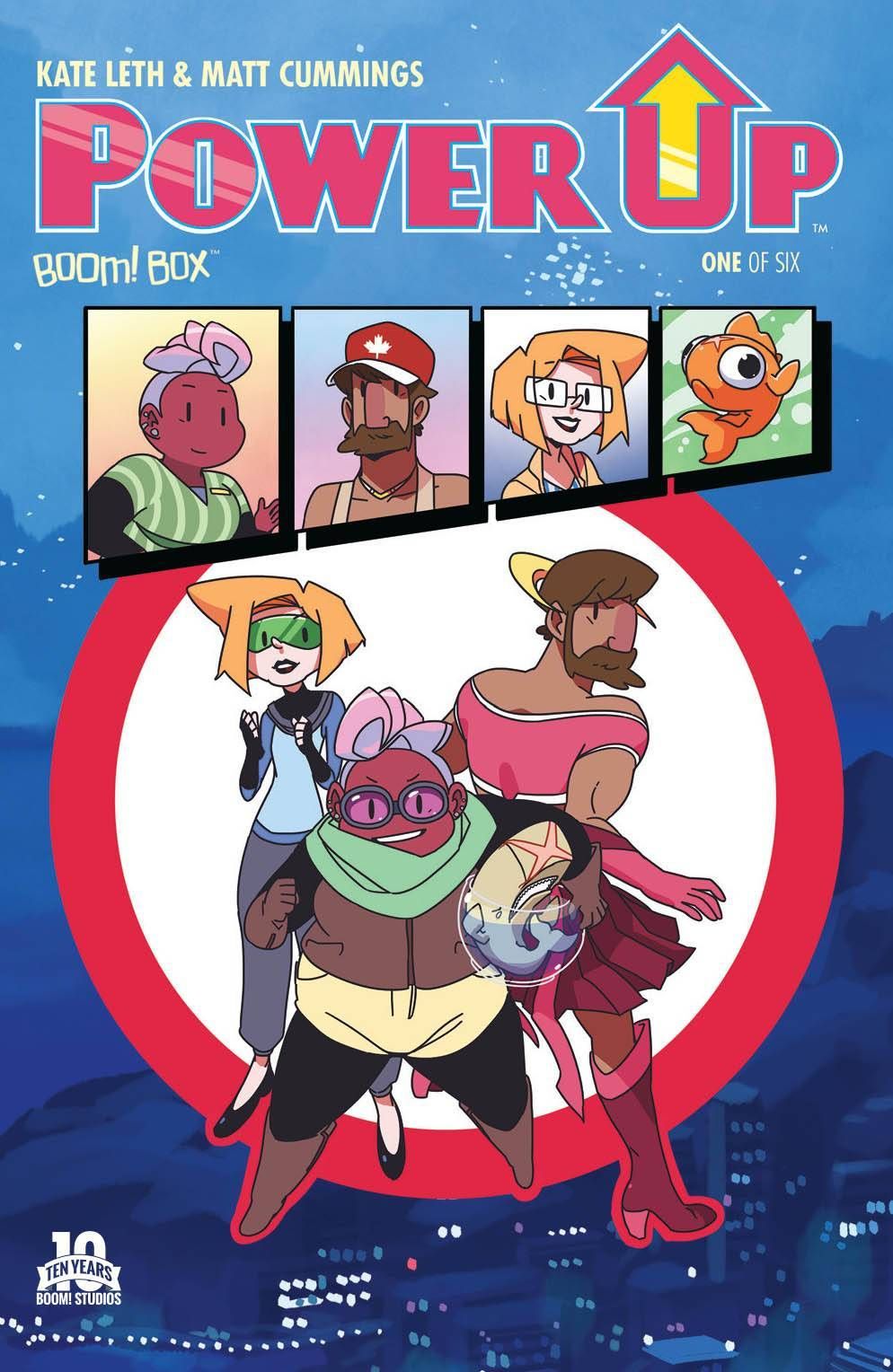 Power Up #1 by Kate Leth and Matt Cummings (BOOM! Studios)
One of the superheroes in this comic is a goldfish. A GOLDFISH YOU GUYS. Can it talk? It looks like it can turn into a tiny whale from the cover; does it have other powers? What's its attention span like? Is it as adorable as Saga's Ghüs? (I'm thinking yes.) SO MANY QUESTIONS! I'm a big fan of Kate Leth's work and I'm really excited to see what she'll do with characters that are her very own. And Matt Cummings' art is so cute if it had a face I would squish it.
Spider-Woman #9 by Dennis Hopeless and Javier Rodriguez (Marvel)

The cover for this issue is lacking a Secret War, Battleworld, etc banner. Which I'm happy about because I'm really digging the whole Jessica Drew and Ben Urich team-up to solve cold cases thing this comic has going for it. There's only a few more of these before they make Jess preggers. And I don't know how I feel about that. So I'm going to enjoy this run while it lasts.
Grayson #10 by Tim Seeley, Tom King, and Mikel Janin (DC Comics)
I like Spy-Fi and I like butts. So I'm not sure how or why I'm not already reading Grayson. This week I am driving headfirst into this comic. But, Ali, you're thinking, don't you want to catch up? There are only 9 other issues. Well, dear reader, sometimes there's nothing more fun than cannonballing into a comic with no idea of what the water's like. According to the solicit, "For the first time since FOREVER EVIL, Dick Grayson comes face-to-face with Lex Luthor!" I have no idea what the first half of the sentence means, but the second half sounds pretty alright.
Li'l Depressed Boy, Volume 5 by Shaun Steven Struble and Sina Grace (Image)

This is a series I keep rubberbanding with. I'll read a couple issues and really enjoy them; life happens and I don't pick it up for a while; then I see it on the shelf and pick it, starting the cycle over. So I've decided that it's just easier to read this in trades. It has the wonderful slice of life and romance of
Scott Pilgrim
. But instead of a League of Evil Exes, LDB battles anxiety and depression. The comic is both heartwarming and heartbreaking, and a fantastic read.
How about you, Panelfolks? What are you picking up this week?