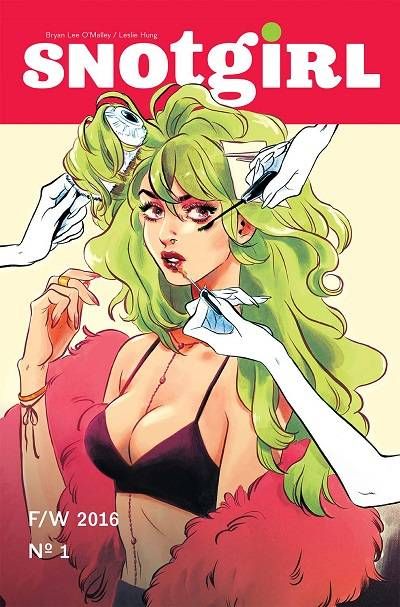 Every week, a different Panelteer will give you a rundown of the comics they're most looking forward to for the week. Floppies, trades and omniboo are all fair game here. This week, Emma tells us what's on her pull list.
Batgirl and the Birds of Prey Rebirth #1 by Shawna Benson (writing), Julie Benson (writing), Claire Roe (art), Allen Passalaqua (colors), Yanick Paquette (cover art)
The Rebirth comics have been hit or miss, but I love Barbara Gordon with all my heart so yes, I will be picking this up on Wednesday. It's an Oracle story!!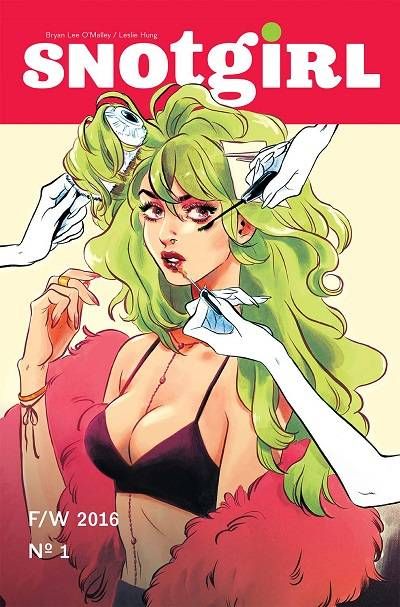 Snotgirl #1 by Bryan Lee O'Malley (writing) and Leslie Hung (art)
I'm not really sure what to expect from Snotgirl, the new Image comic from Bryan Lee O'Malley and Leslie Hung, but I'm intrigued anytime I see art showing a woman being kind of gross. So often women are portrayed as beautiful perfect creatures (or we portray ourselves as perfect on social media!) but that's clearly not all we are. I'm looking forward to some dark humor and disgusting bodily fluids.
Patsy Walker, A.K.A. Hellcat! #8 by Kate Leth (writing) and Brittney Williams (art)
Hellcat is one of the best new comics and has been on my pull list for ages. This issue ties Patsy in with Civil War II so it's going to be a doozy.
Faith #1 by Jody Houser (writing), Pere Perez (art), Marguerite Sauvage (art), Colleen Doran (art), Andrew Dalhouse (colors), Kevin Wada (cover art)
Faith, our favorite fat superhero, has an ongoing comic now! Faith is basically me — a nerdy pop-culture junkie who eats sushi in her underwear — except she can fly and save the day and all that junk. I loved her solo miniseries and I'm so glad it's ongoing now. Plus, there's a cover by Kevin Wada, which is all I need to be happy.
A&A #5 by Rafer Roberts (writing), Mike Norton (art), Allen Passalaqua (colors)
I haven't read any Archer & Armstrong yet, but I do want to read all about Archer's first date with Faith! Valiant is advertising this one as a good jumping on point for new readers, so I'm ready to check it out.