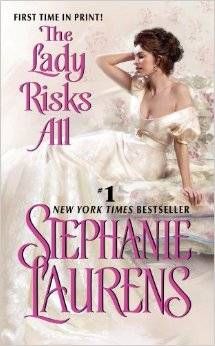 Every week, a different Panelteer will give you a rundown of the comics they're most looking forward to for the week. Floppies, trades and omniboo are all fair game here. This week, Jon Erik tells us whats on his pull list.
Angela: Queen of Hel #3
by Marguerite Bennett, Kim Jacinto, and Stephanie Hans
Pretty, mysterious, popular on Tumblr—Angela: Queen of Hel is the comic equivalent of Natalie Dormer or Rami Malek.
Bennett writes one of the best (romantic) duos in comics today in Angela and Sera; they're wonderful, fascinating, and funny foils for one another. I've also always been intrigued by Asgardian mythology, and this series sure isn't short on it.
Venus #1
by Rick Loverd and Huang Danlan
I've been pushing myself to read more indie comics and Venus—published by BOOM! Studios, which has earned a ton of goodwill from me recently—looks to fit my interests. In 2150, Americans have decided to colonize Venus since Earth is out of recently; unfortunately for this crew (which appears to have multiple ladies on the team), the colonization begins with a crash landing.
Adventure Time: Marcline Gone Adrift
by Meredith Gran, Carey Pietsch, and Reime Yee
I mean:
Adventure Time!
Marceline the Vampire Queen
Princess Bubblegum
Bubbleline?
History of rad comics
CAREY PIETSCH ON ART
What more could anyone want?
Kaptara Vol. 1: Fear Not, Tiny Alien
by Chip Zdarsky and Kagan McLeod
In my very first edition of "What's On Your Pull List?" my top pick was Kaptara's debut issue. To plagiarize myself:
"The series bills itself as a comedy/sci-fi/romance epic that mashes together the spirit of every popular '80s cartoon into one universe."
Zdarsky has also introduced it as "gay Saga," tauting its gay male lead; something I was super elated about.
I enjoyed the series' great humor and epic worldbuilding, but, amidst the jokes and between months, the emotional stakes and character work got lost for me. They were there, but they'd get pretty crowded out over the course of an issue. I'm hoping that reading it in a collected format will make for a more affecting experience.
Best of all, it's cheaper than your usual Image Comics trade! Instead of $9.99, it's $9.98! Even more of a steal.
What's on your pull list this week?