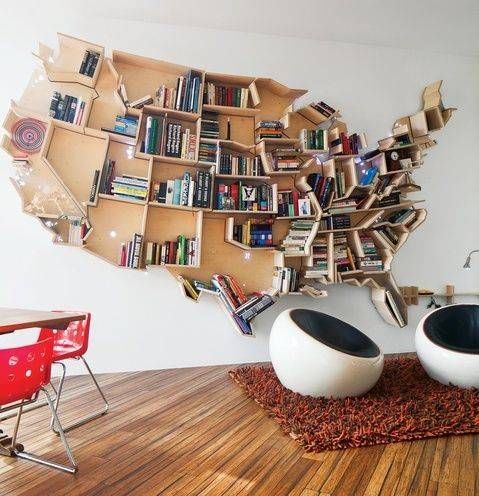 Every week, a different Panelteer will give you a rundown of the comics they're most looking forward to for the week. Floppies, trades, and omniboo are all fair game here. This week, Dave tells us what's on his pull list.
This is looking like a good week for me — While I've got a much-anticipated graphic novel on my list, I'm also really enjoying several of the new "DCYou" series that have recently launched….
Nanjing: The Burning City by Ethan Young (Dark Horse)
Ethan Young's new graphic novel, about the Japanese Imperial Army occupying the Chinese city of Nanjing — and the horrible atrocity that occurred there — is a great piece of historical fiction from a time and place we haven't seen much of before. I got a chance to read this early, and I HIGHLY recommend you run out and buy this book when you hit your comic shop this week. I'm going to be buying a copy for my shelf. Fantastic new work from a writer/artist you'll definitely be seeing again.
Black Canary #3 by Brendan Fletcher, Annie Wu, Lee Loughridge (DC Comics)
Black Canary is one of the new DC series that I've truly been enjoying. Annie Wu's art and artistic sensibilities really help Brendan Fletcher's story — of a former secret agent turned touring rock star — stand out on the shelves and as a refreshing option to standard super-hero fare. It helps that the band is as interesting as the lead. Looking forward to this one.
Doctor Fate #3 by Paul Levitz, Sonny Liew, and Lee Loughridge (DC Comics)
I'm admittedly a little on the fence with this one. Doctor Fate is one of my all-time favorite DC heroes, and Sonny Liew's smart cartooning offers a different art style from what we usually expect from a mystic super-hero, but I'm not totally sold on Paul Levitz's story. That said, I do like that we're exploring the rise of an all new hero in Egyptian American protagonist, Khalid Nassor. So I'm tentatively still on board for this one.
Martian Manhunter #3 by Rob Williams, Eddy Barrow, Eber Ferreira and Gabe Eltaeb (DC Comics)
Another DC super-hero book? Yup. Look, I'm an old school DC fan, and I'm THRILLED that we're getting some cool new takes on some of my favorite old heroes. I wasn't quite sure WHAT was happening in the first issue of this new Martian Manhunter series, but I was intrigued enough to continue. The second issue was better than the first, as certain pieces began to fall into place. I like the idea of a character who was built, perhaps, to be a weapon, trying to figure out a way to circumvent his fate. Definitely excited to continue this series, which seems as strange and alien as a story about a Martian super-hero should.
Rat Queens #11 by Kurtis J. Wiebe, Tess Fowler and Stjepan Sejic (Image)
Any week in which a new Rat Queens arrives is a week to celebrate. This one looks fun — ROAD TRIP! 'Nuff said. I'm all in. Who doesn't love a road trip story? People who don't love fun, that's who. And those people wouldn't enjoy Rat Queens anyway. But that's not you, is it?
Birthright #10 by Joshua Williamson and Andrei Bressan (Image)
I feel like I've included this on multiple pull list features, so I may be sounding like a broken record, but I'm still truly enjoying this book. Birthright plays on familiar fantasy tropes, but Williamson and Bressan and pushing into odd and unexpected territory with a slight swerve to the left or right of your expectations.
Stray Bullets: Sunshine and Roses #7 by David Lapham (Image)
I'm not really sure what I can say about Stray Bullets. It's one of my favorite independent comic book series that dates back to the 90s, and Lapham's return to the series in recent years has shown me that he hasn't missed a beat. These are disjointed tales set in a pretty deep continuity that you won't always be able to follow — but that's okay. Because each individual tale has an emotional arc that's compelling and easy to follow. Still one of my favorite comic book treats.
Weirdworld #3 by Jason Aaron and Mike Del Mundo (Marvel)
I'm not reading a lot of the Secret Wars and Battleworld tie-ins. I've sampled a lot of them, but few have stuck with me. Weirdworld, it appears, is my jam. Jason Aaron is clearly having fun with the concept of having all the obscure corners of the Marvel universe mashed into one area. I mean, last issue saw the return of Crystar the Crystal Warrior! And I love obscure and weird heroes almost as much as I love Mike Del Mundo's artwork, which feels like a perfect mash-up of Frank Frazetta and Bill Sienkiewicz — perfect for swords, sorcery, and general strangeness.
Oh, Killstrike #4 by Max Bemis and Logan Faerber (Boom! Studios)
And finally… the final issue of Oh, Killstrike, which I reviewed way back when it started. Sometimes I'll love a first issue, but the subsequent issues won't hold my attention. I'm happy to say that's not the case here. I think Oh, Killstrike has executed on its initial premise wonderfully, and I'm sad to see it end here. This book has been funny, poignant, and full of insider winks for anyone who has been reading comics since the 90s.
So that's what's on my list. How about you?