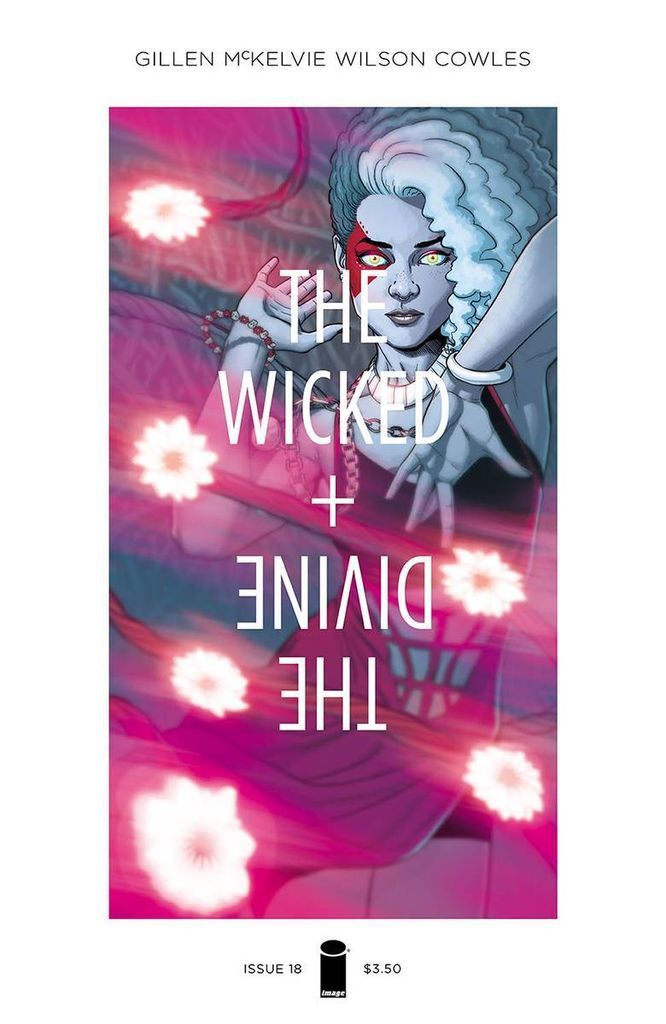 Every week, a different Panelteer will give you a rundown of the comics they're most looking forward to for the week. Floppies, trades and omniboo are all fair game here. This week, Eric tells us whats on his pull list.
So, as I was prepping for this week's "What's On Your Pull List?", I was working on writing a huge introduction about how nothings been appealing lately to me in the world of comics, how I'm becoming jaded, etc, etc. Then, I got around to actually looking at what's on my pull list and saw there's actually a ton of books coming out that I'm really excited about. Woops. This is a HUGE week and I'm more excited than I have been in a while to dig into some comics.
Lobster Johnson: The Forgotten Man by Mike Mignola, John Arcudi, Peter Snejbjerg, Dave Stewart (Dark Horse)
I'm generally a fan of the Mignola-verse. BPRD and Hellboy are books that I thoroughly enjoy, but I'm more prone to picking up in trade. This is not the case with Lobster Johnson, I need to get these books as soon as humanly possible. Lobster Johnson is book thats never regularly schedule, so its a treat when I see a one-shot or miniseries pop up. There's something so insanely appealing about this weird, pulpy, occult, crime book.
Batgirl #50 by Cameron Stewart, Brendan Fletcher, Babs Tarr (DC Comics)
I'm going to be really sad to see this book go after Rebirth. This is the one DC book that has maintained my undivided attention in the past few years. Stewart/Fletcher/Tarr/Wu have something really, really special here and I hope to see them do a book together in the not-to distant future. On a positive note, this looks to be an oversized issue!
Dark Corridor #7 by Rich Tomasso (Image Comics)
New arc! One of my favorite crime books at the moment. I don't see/hear this book being talked about at all, which is unfortunate. Tomasso is such an incredibly talented cartoonist, and it shows with every single issue that he puts out. Seriously, check this thing out!
The Fix #1 by Nick Spencer and Steve Lieber (Image Comics)
Another crime book from Image (there's never enough!) I know nothing about this book except that its from the creative team responsible for the fantastic Superior Foes of Spider-Man, which is enough for me to check this out.
The Wicked and The Divine #18 by Kieron Gillen and Jamie McKelvie (Image Comics)
Obviously this book is still on my list. What a book.
Black Panther #1 by Ta-Nehisi Coates and Brian Stelfreeze (Marvel Comics)
THIS BOOK! This is the book that I've been waiting for and I can't believe that I will finally have it in my hands this week. Black Panther has always been a favorite of mine since reading the Christopher Priest run. Even reading him in Busiek's Avengers run was a blast. I feel like despite being used by Hickman, Black Panther hasn't had enough time to shine in the recent years, but this book is looking to be quite the power house. If T'Challa's return to the spotlight by headling his own book wasn't enough, this thing is being written by the brilliant Ta-Nehisi Coates. Wow! If I was a gambling man, I'd put money on 2016 being the year of Black Panther (finally).
Black Widow #2 by Mark Waid and Chris Samnee (Marvel Comics)
Waid and Samnee did a killer job with the almost-silent first issue of this series. It's clear that this team hasn't missed a beat since concluding their critically acclaimed Daredevil run. Looking forward to see where they're going to go with Natasha on this thing.
Empress #1 by Mark Millar and Stuart Immonen (Marvel/Icon Comics)
Historically, I'm not a Mark Millar fan. But he has built up enough good faith with me lately after putting out Starlight and Jupiter's Legacy/Circle, to warrant me checking out his new projects. Plus, Immonen is always a great addition to any book. We'll see…
Vision #6 by Tom King and Gabriel Hernandez Walta
My favorite book of 2015 continues to be absolutely fantastic. This book marks the halfway point of this amazing run. I'm bummed to see Tom King leaving Marvel after writing this, but I have to keep reminding myself that we still have plenty more Vision to go (and he's going to kill it on Batman). Already saving my money for the inevitable oversized hardcover collection of this book.
So, what's on your pull list?