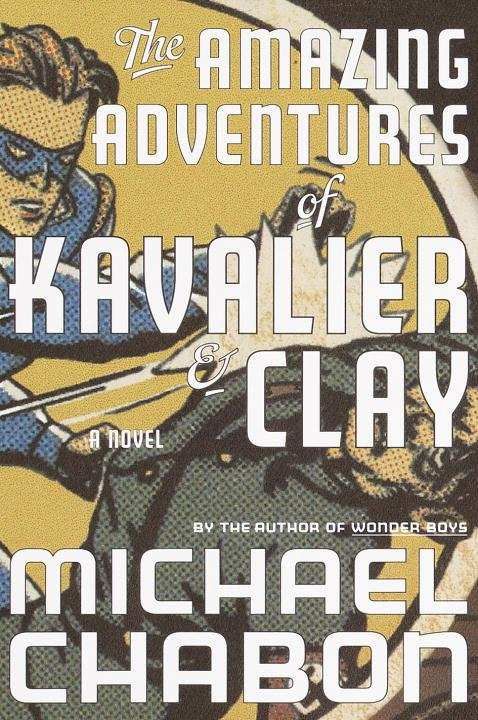 Comics/Graphic Novels
What's Next? Three Books to Read After THE AMAZING ADVENTURES OF KAVALIER AND CLAY by Michael Chabon
Michael Chabon's Pulitzer Prize-winning novel The Amazing Adventures of Kavalier and Clay was number 45 on the list of Book Riot reader's favorite novels (nestled right in between Middlesex by Jeffrey Eugenides and Dune by Frank Herbert).
The book tells the story of two young men, Joe Kavalier, a Jewish artist who has smuggled himself out of Poland after a Nazi invasion using his Houdini-like skills and his cousin, Sammy Clay, a Brooklyn kid looking for a way to break into the comics industry he so loves. As a team, the two create a series of characters in a successful comics franchise during the Golden Age of comics — the Escapist, the Monitor, and Luna Moth — while growing attached to the same woman, bohemian artist Rosa Saks. It's a beautiful book about coming-of-age and the possibility of the American Dream.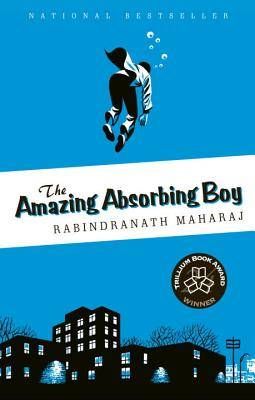 1. The Amazing Absorbing Boy by Rabindranath Maharaj
After his mother dies, 17-year-old Samuel leaves his home in Trinidad to live with his father (who he hasn't seen since he was six) in Toronto. But he soon realizes that his father isn't interested in a relationship with him, which means Samuel has to find his place in a strange country alone. Through his love of comics, Samuel starts to see Toronto as a place with molemen, villains, trolls, a place that he can perhaps call home. In addition to falling in love with Samuel and his quirky way of seeing the world, I really admired the structure of this book. Each chapter reads a bit like a comic book installment, with Samuel learning more about himself while "battling" a comic book-style villain or challenge in his new home. This book echoes both the immigrant experience and coming-of-age stories in Kavalier and Clay wonderfully.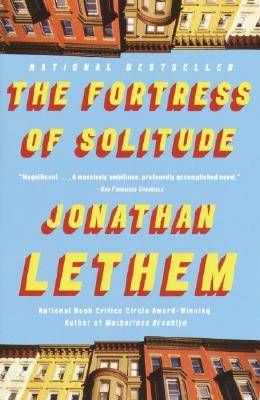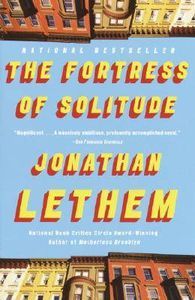 2. The Fortress of Solitude by Jonathan Lethem
The Fortress of Solitude is the story of two motherless teenagers in Brooklyn in the 1970s, one white and one black. As one of the only white students in his high school, Dylan Ebdus is regularly tormented by his black classmates until he becomes the unlikely friend of his neighbor, Mingus Rude. The two boys bond over their love of comic books and the possibility of superpowers. But as the boys grow up, their lives take different paths and their friendship unravels. Like Kavalier and Clay, this novel is about friendship, growing up and trying to be part of places that can't or won't accept who you are.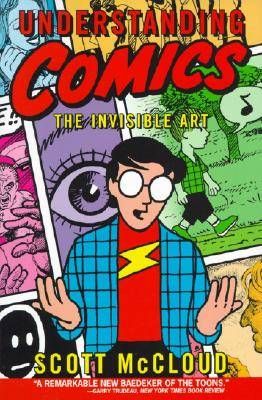 3. Understanding Comics: The Invisible Art by Scott McCloud
Of these three suggestions, Understanding Comics is probably the biggest stretch. This nonfiction comic book explores the definition of comics, how they have been developed, the vocabulary we use to talk about comics and theories about comics as communication platforms. It sounds dry, I know, but McCloud rather ingeniously writes about comics in comic book format, making it fun and meta to learn. It's the perfect primer for understanding how to talk about comics, and should appeal to readers who want to learn more about the comic-making process at the center of Kavalier and Clay.
Bonus: As I was putting together this post, I crowdsourced some suggestions from other Riot contributors that I didn't include in my three picks but wanted to share anyway: A Once Crowded Sky by Tom King (fiction), Superman versus the Ku Klux Klan by Richard Bowers (nonfiction), Marvel Comics: The Untold Story by Sean Howe (nonfiction), and Superman:The Unauthorized Biography by Glen Weldon (nonfiction, out April 2013).