Fiction
What Next?: Three Books to Read After PERSUASION
Coming in on Book Riot Readers' top 50 novels list at #21 is Persuasion. Perhaps you all love the heartache, or maybe it's the humor, possibly the suspense of not knowing until the very end what will happen with the protagonist. Assuming it's all of the above, here are three books to check out next.
A story about putting together a life in ordinary ways and baby steps. Reminiscent of the movie 500 Days of Summer in the fact that this is a unique love story told from a male perspective, Attachments is also a story about building the life you never expected but always wanted. It is subtle and sweet, and what could have been creepy and wrong turns out just right with characters as relatable and endearing as these.
Rainbow Rowell will have you laughing out loud, smiling with your heart, and rooting the leading man on in this fresh debut.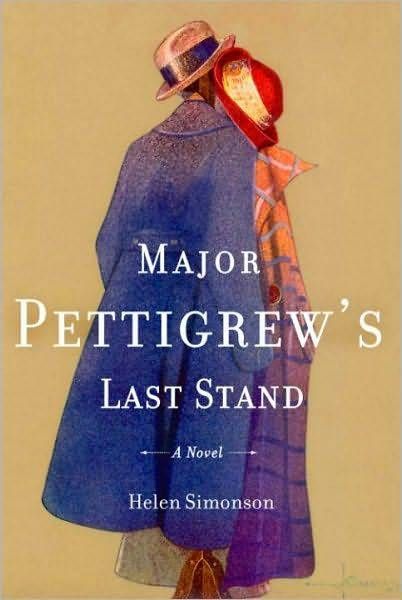 Major Pettigrew's Last Stand by Helen Simonson
The novel begins with Major's brother passing away, and we are shortly after introduced to Mrs. Ali, with whom the Major forms a friendship. We watch as they connect over a love of good literature, the English countryside, and the two young men in their lives. Simonson adds a host of other characters to not only enrich our experience with Major and Mrs. Ali, but to entertain us as well throughout this gentle, sweet story.
Towards the end, Simonson adds a bit of drama that fans of Persuasion will enjoy as it is only a quick burst of excitement (these characters are English after all thankyouverymuch), but she is careful to bring the story back to it's original rhythm by the end and I thank her for that. The rest of the book is incredibly well done and a wonderfully charming story that is perfect for a weekend curled up on the couch.
The Pursuit of Alice Thrift by Elinor Lipman
This may be an offbeat recommendation to fans of Persuasion, but I chose it because it is a modern study on how very silly we humans can be as we try to fit into society. And it's very funny in that subtle, you-might-just-not-get-it Austen kind of way.
While interning in surgery at a Boston hospital, Alice Thrift meets Ray Russo when he comes in for a nose job. She has no idea how life changing this will be for her. This is not a Cinderella story, she does not turn from being a mousy, highly intellectual with social issues to a beautiful, gregarious woman just from meeting Russo. Rather, because of him, a series of events are set in motion that cause Alice to step out of her somewhat tight bubble of a world and take a second look at herself. Alice is not a person who is capable of changing in drastic ways, and I applaud Lipman for staying true to Alice's character, yet the subtle change in Alice makes all the difference as she builds relationships; first with her roommate Leo, then with her neighbor Sylvie and eventually with her mother and strangers.
What happens with Ray will make you cringe, gag, and keep turning pages to see how Alice will react. Getting to know Alice's family and her new friends will warm you and remind you that everyone's family is a little nuts. Seeing the world through Alice's eyes will charm you. If this were a movie it would be an Indie cult favorite, but it's not a movie (at least not yet) so go grab the audio book and get to listening. I'll wait right here to see what you think.