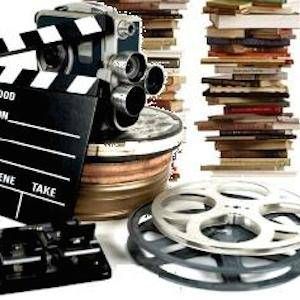 What's Your Favorite Movie Based on a Book?
This month's poll is sponsored by Kobo. Kobo has over 4 million eBooks in dozens of categories – from bestsellers to indie breakouts, plus world-class eMagazines and over 100,000 kids' titles. And with the free Kobo App, you can read right on your smartphone, tablet or computer – and switch between devices without losing your spot. Plus, purchases through Kobo can support your local independent bookstore.
The season of Big Awards–for both books and movies–is quickly approaching, so we thought we'd combine them for this month's reader poll. This time around, we want to know about your favorite movies based on books. These can be direct adaptations, loose "inspired by" interpretations, or, really, just about anything. If it's a movie with any pieces that were first a book or short story, it's fair game. It's a tough question, so we'll let you pick up to 3.
Submit your answers in the form below by Monday, November 24th. We'll tally the results and share them soon.