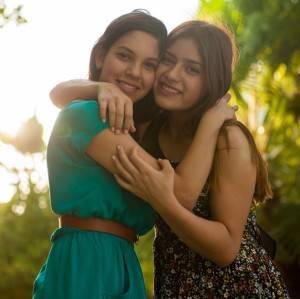 Quizzes
What's Your Bookish Love Language?
This content contains affiliate links. When you buy through these links, we may earn an affiliate commission.
It's almost a quarter of a century since Gary Chapman's The Five Love Languages was published, and the book has helped countless couples understand each other better. The idea is that we all have certain ways we naturally prefer to receive love, and we sometimes assume, without even realising we are assuming it, that the people in our lives long for the same things we do – whether that's regular date nights, long letters of appreciation, or small but thoughtful gifts. We may think we are giving love, but they may not feel they are receiving it – and vice versa. Since the original book, there have been various other editions published, to help us love our kids, our teens, and our friends, in the way that they receive love best.
But what if you love books (almost) as much as you love people? I've put together this handy questionnaire to help you figure out your book-love language(s).
Words of Affirmation
Do you write reviews on Amazon or Goodreads?
Do you blog about books or dedicate a significant proportion of your social media presence to them?
When you love a book, do you try to find the author online to tell them so?
When you finish a great book, is your first impulse to tell everyone you know about it so they can read it too?
Do you regularly find yourself having conversations about books, and always hoping to be asked for book recommendations?
Are you in a book club?
Acts of Service
Do you tidy up slightly out-of-place books in bookstores, or move books that deserve more attention to a more eye-catching place?
Do you design fan art, book-themed manicures, or anything book-themed that can be sold on Etsy or society6?
Did you read this list of 99 ways to spread the word about the books you love and think, duh! I do all those things already?
Do you make the book look beautiful and post pictures of it on Instagram?
Do you host giveaways on your blog?
Do you use the Goodreads "recommend a book" feature?
Gifts
When you want to buy someone a present, is your first thought a book?
Do you often have trouble stopping at buying more than one book for someone?
Do you sometimes spontaneously buy extra copies of a book you already own because it'll be useful for someone's birthday or just as a "saw this and thought of you" present?
Do you get excited when someone hands you a book-shaped present?
Do you secretly prefer a gift card for a bookstore or a book token to cash, because then you can spend it on books without feeling like you should be responsible and pay your credit card or something?
Quality Time
Do you take your book out on dates to your favourite coffee shop?
Do you forget to look at the time when you're reading?
Do you look forward to holidays/vacations in large part because of the chunks of uninterrupted reading time?
Do you read every day or almost every day?
Are you perfectly okay with eating out alone because you'll have your book with you?
Do you go to author readings?
Physical Touch
Do you walk around bookstores, stroking covers, just sometimes?
When you move house, is it essential for you to organise your books onto your shelves so that the new place feels like home?
Do you have strong feelings or many thoughts about physical books versus ebooks?
Are your books dog-eared and covered in highlights in marginalia? Or, conversely, are your books pristine and new-looking, even when you've read them five times?
Have you ever bought a book because it smelled better than other books?
Does the phrase "deckled edges" send a shiver up your spine?
Now, I'm no psychologist, but if you answered yes to four more questions under a particular category, it's quite possible that's one of your book-love languages. Luckily, books are more selfless and easier to please than humans. They don't mind how you love them; they will always love you back.