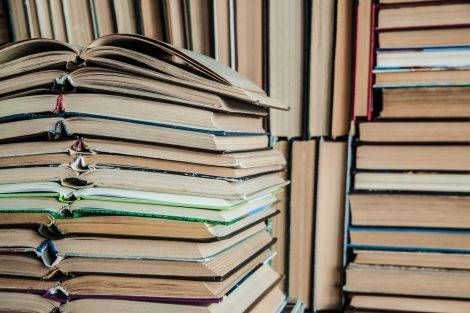 How To
What You Can Do: 6 Volunteer Ideas for Bookish Citizens
Reading is often a solitary activity. When we read books about the problems in our world, it can also become a depressing one. It is so important to read these books. But it's also important to feel empowered to go out in the world and do something about the brokenness when and if we feel called to.
On that note, I want to remind you of the power that you have as a bookish citizen of the world. There are many ways to get involved in your local community and create change on both a personal and worldwide scale. Your love of books and your passion for reading are tools you can use to make change. Here are a few of the ways we can reach out and support others:
1. Volunteer at a local GED or adult education center
You can Google your way to the organizations in your area that are helping people redefine their relationship to education and improve their chances at a living wage for them and their families. Local libraries and other resource hubs also often have lists of local nonprofits you can browse.
You might not think you have the skills but believe me, you do. If you care and you're willing to learn, you can learn to help others learn, too.
2. Volunteer to tutor/mentor college students
To my knowledge, college and career training support programs like the amazing one I served with in Cincinnati aren't as common as GED programs, but that doesn't mean you can't provide free tutoring and mentorship to students who want or need extra support.
The college system is confusing for everyone, but especially for first generation and nontraditional students. If you've been to college, you can help by virtue of your experience. Even if you haven't, you can provide support, encouragement, and help tracking down answers to questions.
Check to see if college mentorship programs exist in your community and if not, see if you can offer your time in a tutoring center or peer to peer group on a campus near you!
3. Bring art to your community
Read books in public. Leave books in public. If you do other art things, do those things! Art is not only beautiful, but it can speak volumes for compassion and understanding. Art can carry important messages. It has power.
Many cities have nonprofits with this mission in mind. Google them, call them, go pay them a visit–then volunteer for the places that spark your passion.
4. Volunteer in Food Pantries and Homeless Shelters
I admit this one isn't directly book related, but plenty of the clientele in places like these want to talk about a good book. Libraries are amazing and make books accessible to everyone who can read (help your libraries, too, folks). Either way, you've got plenty to say and can spark up a conversation while you help people shop in a choice pantry or serve meals in homeless shelters.
Locate your local shelters and pantries, lend a helping hand, and acknowledge people's dignity by conversing with them on a real human level.
5. Spread the Word
I know we aren't all extroverts. And while some of us can turn on volunteer mode and chat with other humans even if we are introverted, that drains some of our batteries too much to be sustainable. Remember–we cannot serve from empty vessels.
Many nonprofits doing great work are looking for writers to volunteer some of their time to spread the word about their organization, their mission, or their clients' stories. Not all book lovers are writers, but many of you are. See if you can put in some volunteer time writing for a nonprofit that inspires you–you won't have to talk to anyone in person and can still do valuable work!
6. Volunteer with Immigration Assistance and ESOL Programs
Immigration is difficult in America and is likely to only become more of a challenge in coming years.
The good news is that organizations that help immigrants and refugees get access to resources exist. There are places where those who want to learn and/or improve their English can get help. You have the power to help those places, too. You can read and speak with someone who wants to learn English. You can make phone calls and read documents and learn about our immigration system to help immigrants access their human rights.
These are just a few ideas for how you can give back in a bookish or book-adjacent way. You should feel empowered to do so. You can make a difference just by being there for someone.
For those who are unable to volunteer in person, check out Rioter A.J. O'Connell's list of awesome bookish nonprofits you can donate books and/or money to.