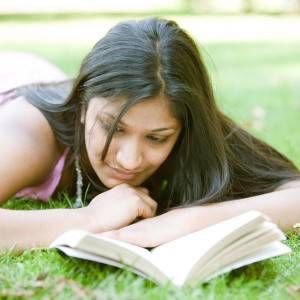 Welcome to the monthly round-up of all things relating to young adult news. Here's a look back at the big stories of November. You can read previous installments by clicking here.
It's been a slower news month in YA land, though it hasn't been without its big talks.
Perhaps the biggest news this month came in the form of a major book deal for a formerly self-published title. The six-figure announcement came with criticism from many (self included) because it highlights the very issues with the YA world as a whole: it privileges white men and it especially privileges white men who tell girls' stories. The article where the announcement was made was itself a problem, as Bergstrom, the author, and many others cited, talked about YA as a category of fiction that had no moral complexity and this would change everything. Nice shade thrown at The Hunger Games, too, a YA franchise written by and starring a female, not to mention a blockbuster film series.
Springing from the discussion about this deal were great pieces from Victoria Aveyard, about the role race plays into promotion and privilege in YA by Adrianne Russell, as well as the launch of the Twitter hashtag #MorallyComplicatedYA by Kayla Whaley. Here are a few of the tweets, though the entire stream is worth reading:
https://twitter.com/brownbookworm/status/669338764574093313
Am always v puzzled when informed a dude author has at last come to gift us w/empowering fictional ladies. #noshortage #MorallyComplicatedYA

— Sarah Rees Brennan (@sarahreesbrenna) November 25, 2015
Two more #MorallyComplicatedYA I've read this year @reneewauthor's This Side of Home @brownbookworm @sona_c's Tiny Pretty Things

— Tracey Baptiste (@TraceyBaptiste) November 26, 2015
https://twitter.com/Mike_Jung/status/669622753478078464
Challenging and complicated topics are the very soul of YA fiction, I mean come on! #MorallyComplicatedYA

— Kirsten Cozens (@KirstenBryony) November 25, 2015
The "best of" lists have started rolling out. Catch up with the young adult books that Publishers Weekly called the best, as well as the titles that School Library Journal cited as being the best. A solid array of titles on both. In more awards news, too, Neal Shusterman took home the National Book Award for Young People's Literature with his YA book Challenger Deep.
Speaking of School Library Journal, Senior Editor Shelley Diaz wrote a fabulous piece about young adult fiction, its history, and asks "what about teens?" This is thought-provoking and includes insights from so many wonderful parts of the book world.
For readers still working on the Read Harder challenge here at Book Riot or are fascinated by authors who've published when they're very young, this is a nice look at a handful of authors who saw success as teenagers. They're not all YA authors, but in the spirit of YA and teenagers, it seems appropriate to share that.
I had the honor of serving on this year's Sheehan Book Prize committee, which selects a manuscript to be published by Elephant Rock Books. The last winner of this prize, Jessie Foley, saw her book The Carnival at Bray earn major honors and accolades. This year's winner is Kristin Lenz, and you can learn a little more about the book here. Put it on your TBR list for next fall, too — it's fabulous and absolutely deserves the honor.
Finally, here's a look at some of the adaptation news from November:
[youtube]https://youtu.be/gznBvoDQYLI[/youtube]