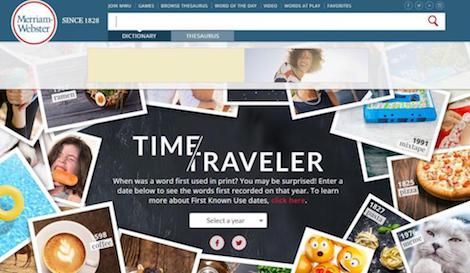 What Words Were First Used The Year You Were Born?: Critical Linking, November 4, 2018
Sponsored by Amazon Publishing.

---
When was a word first used in print? You may be surprised! Enter a date below to see the words first recorded on that year.
Caps locks. Geeked. Glass ceiling. Horndog. Moonwalk. This is a fun tool!
____________________
A story written by Sylvia Plath when she was 20-years-old will be published for the first time next year.
Mary Ventura and the Ninth Kingdom is one of a series of standalone short fiction titles that will be released by Faber in January, to mark the publisher's 90th anniversary.
As the days grow shorter, one might feel a strong urge to find a warm place indoors and cozy up to a good book. As much as our world hurtles toward digitized information, physical books remain popular, useful, and revered items. We share, use, collect, and read billions of books every year, and we house our most treasured ones in libraries, in some of the most remarkable architecture around the world. And for those who cannot access these amazing buildings, there are volunteers who fill the need as they can, creating mobile libraries to bring books to people in remote places. Today, a visual feast—glimpses of libraries big and small, new and old, from across the globe.
I never get tired of looking at photos of gorgeous libraries.