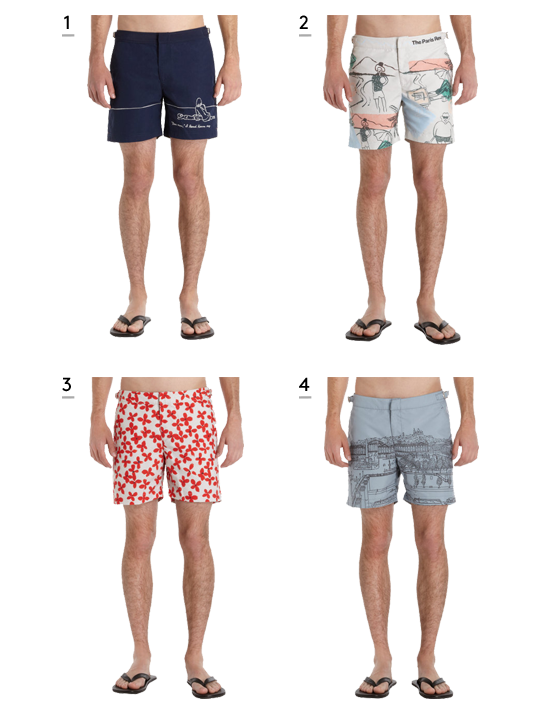 Humor
What to Wear With Your Paris Review Swim Trunks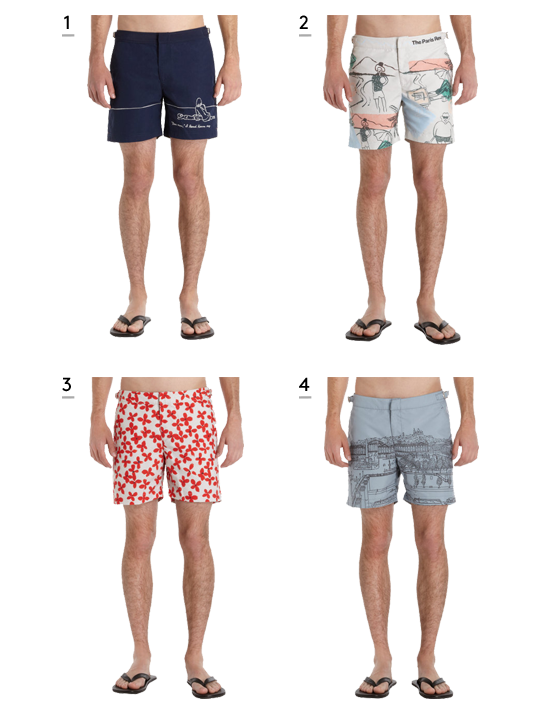 "Four designer swim trunks being offered this summer are based on art from the Paris Review, particularly some vintage cover designs. The swim trunks, which Barney's writes are 'tailored according to Savile Row specifications,' retail for $320 … 'These trunks made us feel young,' editor Lorin Stein told the Window, Barney's blog." — Los Angeles Times, June 13, 2013 *
Finny's Pink Shirt, by Brooks Brothers.
In honor of the John Knowles chef d'oeuvre A Separate Peace, Brooks Brothers introduces the Finny Oxford, a trad button-down in a particularly florid shade of pink, meant to raise the eyebrows of your headmaster. The crisp cotton may prompt an adolescent urge to jiggle tree branches. Retail for $79.99. No women need apply; garment intended for former boys' prep school students only.
Black Sheath Dress à la Holly Golightly, by Calvin Klein.
A crepe de chine column that's as lush and dark as the inside of a black-velvet jewelry tray. The gown's clean lines will endow you with that "almost breakfast-cereal air of health, a soap and lemon cleanness," giving a youthful freshness to even the most jaded. Truman Capote would surely approve of the small side pocket intended for a stolen minibar bottle of Scotch, or a wicked secret. Retail for $1,129.
Holden Caulfield's Hat, by L.L. Bean.
America's favorite outdoor gear supplier is proud to announce the return of the Holden Hunting Hat. Cardinal red with ear flaps and enough of a brim to shade your eyes while you're sizing up phonies and/or anyone over the age of thirty. Style tip: wear it backward while looking for ducks or soliciting a streetwalker. Retail for $147, and a small portion of your dignity.
Akaky's Overcoat, by Prada.
The coat that will last you the rest of your life. Every stitch hand-sewn, in double seams; the quilted cotton interior and cat-fur collar will be warm enough to carry you through a St. Petersburg winter. Don't let it out of your sight. Retail for $12,899.
"ABD" T-shirt.
Magic Markered by a sweaty-palmed graduate student who is still TA-ing freshmen. Once you don this garment, you will be immersed in the anomie of a 28-year-old who hasn't written a page of his dissertation since last spring. Retail for $27,000 or one year's grad school tuition, whichever comes first.
* Secretly, I really want these trunks.