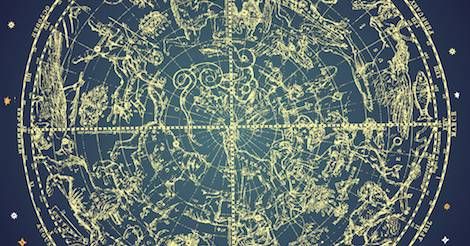 Lists
What To Read During Scorpio Season
This content contains affiliate links. When you buy through these links, we may earn an affiliate commission.
It's Scorpio season, which means three things: blood, sex, and magic. That's right, we're getting spooky and sexy, we're tripping on our own power and loving every minute of it. Scorpios are intense, emotional, and passionate creatures that love honesty from others just as much as they love keeping secrets for themselves. We're about all things dark and mysterious—we love revenge, we love eroticism, and we're obsessed with death.
While many fear Scorpio season (get ready for an emotional rollercoaster, folks), there's lots of great things about this time too. It's a time for intense passion in relationships (or not relationships, you do you), transition, and a search for deeper meaning in your actions and emotions. And it's also a great time for some dark and twisty reading, so obviously, ya girl's got ya covered:
While Helen Oyeyemi isn't a scorpio (it's fine, we still love her), she is the queen of spectacular uncanny fiction, with prose that will cut through your heart and steal the air right from your lungs. White is for Witching is an early one of hers and perfect for Scorpio season—it's got a family of witches and a creepy house that hates strangers. It's beyond incredible.
Marina by Carlos Ruiz Zafón
What do you want? You want a girl in a cloak? You want a creepy ritual in a graveyard? You want secrets and symbolism? You want a crazy labyrinth under an ancient city? You want a mystery with a trail of dead bodies? Yeah, I thought you might. This book has it all, told in page-turning prose.
This novel is a classic of queer fiction, and it's loaded with—well, lesbian sex. It takes place in Victorian London and centers around a young girl who falls for a drag king. What follows is commentary on gender and class differences, overlaid with heavy relationship drama and theater. And did I mention it's loaded with sex? Cuz it's loaded with sex.
This book feels like a hybrid of poetry and prose, and it's contents are…well, pretty much what it says on the tin. Khadijah Queen eloquently describes living in Los Angeles and running into celebrities, and it's riveting. The amount of observational nuance turns this from a ONTD post into a deep look at the male gaze, objectification, and sexual harassment. But the book is a brilliant take on sexuality, the body, and a woman taking ownership over herself. It's full of female power, and we're all about that life.
Listen up, fellow Scorpios, I'm gonna spill the tea: every single one of you is a Sylvia Plath bitch. Even if you don't think you are, you are. Sorry, are you trying to tell me you don't like poems about blood, bees, shitty men, and rising from the dead? I don't believe you. We love Sylvia, she's a Scorpio queen. If you think I'm wrong, you can come at me.
Want more? Check out your November Horoscope and Book Recommendation.