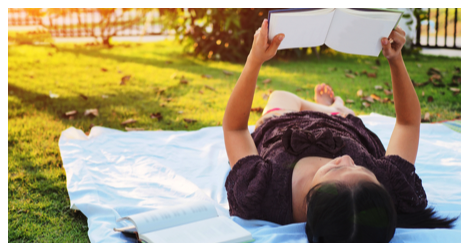 Children's
What to Read During Canadian Children's Book Week
This content contains affiliate links. When you buy through these links, we may earn an affiliate commission.
Happy Canadian Children's Book Week! Yes, last week was Children's Book Week in the United States, but we Canadians like to do our own thing.
And right now we have a lot of great children's authors creating amazing books. This week, some of those authors are on tour all across Canada. Even if you're not in one of our ten provinces and three territories, though, you can still celebrate Canadian children's literature by enjoying one of these recent Canadian reads. (Note that some of these books will be released later in the month or in June, but they are all available for preorder right now!)
Blackflies by Robert Munsch, illustrated by Jay Odjick: Blackflies is Munsch's second picture book with Indigenous artist and writer Odjick and is based on a story Munsch learned while staying with a family in northern Alberta. Munsch's trademark humo(u)r is on display here and pairs well with Odjick's cartoon-inspired style.
Colette's Lost Pet by Isabelle Arsenault: I'm kind of obsessed with Arsenault's beautiful illustrations and the way she uses colour. She wrote and illustrated this new picture book about a girl who invents a pet parakeet, and it looks adorable.
The Fashion Committee by Susan Juby: Juby is the author of the extremely hilarious Alice, I Think and its sequels. This, her newest young adult novel, is about two teens who are competing for a scholarship to an arts-based high school. And a fashion competition will decide everything.
The Fog by Kyo Maclear, illustrated by Kenard Pak: Maclear and Arsenault worked together on the charming picture book Virginia Wolf, which is how I first became aware of their work. This month, Maclear also has a new picture book. It's about a bird who spends his time human-watching—that is, until a mysterious fog blankets the island where he lives.
I Am Not a Number by Jenny Kay Dupuis and Kathy Kacer, illustrated by Gillian Newland: This book came out last fall, but it's an important story well worth checking out now. Irene is taken away from her family and First Nations community and sent to live in a residential school along with hundreds of other Indigenous children. The story is based on Dupuis's grandmother's childhood experience. As Canada celebrates its sesquicentennial this year, we must remember that both Canada and the United States need to do better at confronting and reconciling with their histories of colonization. I Am Not a Number is a picture book but is probably best for children older than six.
The Lotterys Plus One by Emma Donoghue, illustrated by Caroline Hadilaksono: The author of Room tries her hand at middle-grade fiction. The Lotterys, a big, diverse family, all have to adjust when an estranged grandfather moves in.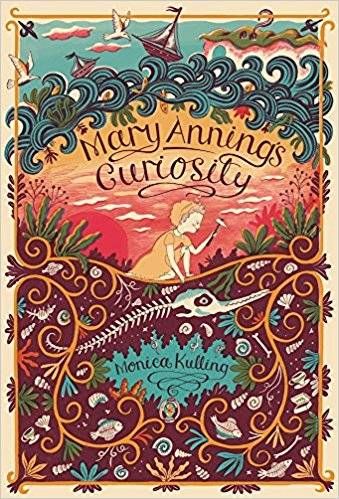 Mary Anning's Curiosity by Monica Kulling, illustrated by Melissa Castrillón: Mary Anning grew up in a poor family in Lyme Regis in the early 19th century and went on to discover some of the world's most important fossils. Her life has been the subject of several works of adult fiction, but finally we have a novel about her for middle-grade readers. Melissa Castrillón's gorgeous illustrations contribute an imaginative sense of discovery to the story.
Maud by Melanie Fishbane: With a new Netflix/CBC series, Canada's favo(u)rite redheaded orphan, Anne Shirley, is more popular than ever. This young adult novel is based on the life of her creator, Lucy Maud Montgomery, who is best known for the Anne of Green Gables series but also wrote plenty of other beloved children's classics.
My Beautiful Birds by Suzanne Del Rizzo: Sami is a young boy who has to leave his pet pigeons behind when his family moves to a camp for Syrian refugees. Del Rizzo created the illustrations for this picture book using clay and acrylic paint, and they are beautiful.
Restart by Gordon Korman: Korman is one of my very favo(u)rite Canadian children's authors, and a new book from him is always exciting. This one, a middle-grade novel, is about a boy who hits his head and can't remember anything about what he used to be like before the accident. He tries to figure it out based on the very different reactions his friends and classmates have when he returns to school.
Saints and Misfits by S.K. Ali: This young adult novel is about Janna, a Muslim teen navigating family, friendship, and faith. The publisher describes this book as an updated My So-Called Life starring a Muslim teen, and I could not be more excited to dig into the advance copy I have in my TBR pile.
Shark Lady by Jess Keating, illustrated by Marta Alvarez Miguens: I love sharks. So did Eugenie Clark, who decided as a child that she was going to grow up to study them. Keating tells Clark's story in this nonfiction picture book with bright, appealing illustrations.
If you don't want to stop there, the Canadian Children's Book Centre also put together a theme guide to children's books from across Canada. More Canadian children's books for everyone!