This content contains affiliate links. When you buy through these links, we may earn an affiliate commission.
Did you watch Fox's latest "live" musical on Sunday? Despite numerous technical issues—Fox ended up airing mostly pre-recorded footage from the dress rehearsal (Brennin Hunt broke his foot and apparently they haven't heard of understudies)—Rent was excellent, and I thought an improvement on the Broadway production (which I saw in 1997).
So…now what? Other than listening to the OBCR (Original Broadway Cast Recording) one million times, what's a Renthead to do? Well, maybe this book list will help. I've focused on books about Broadway and books about HIV/AIDS.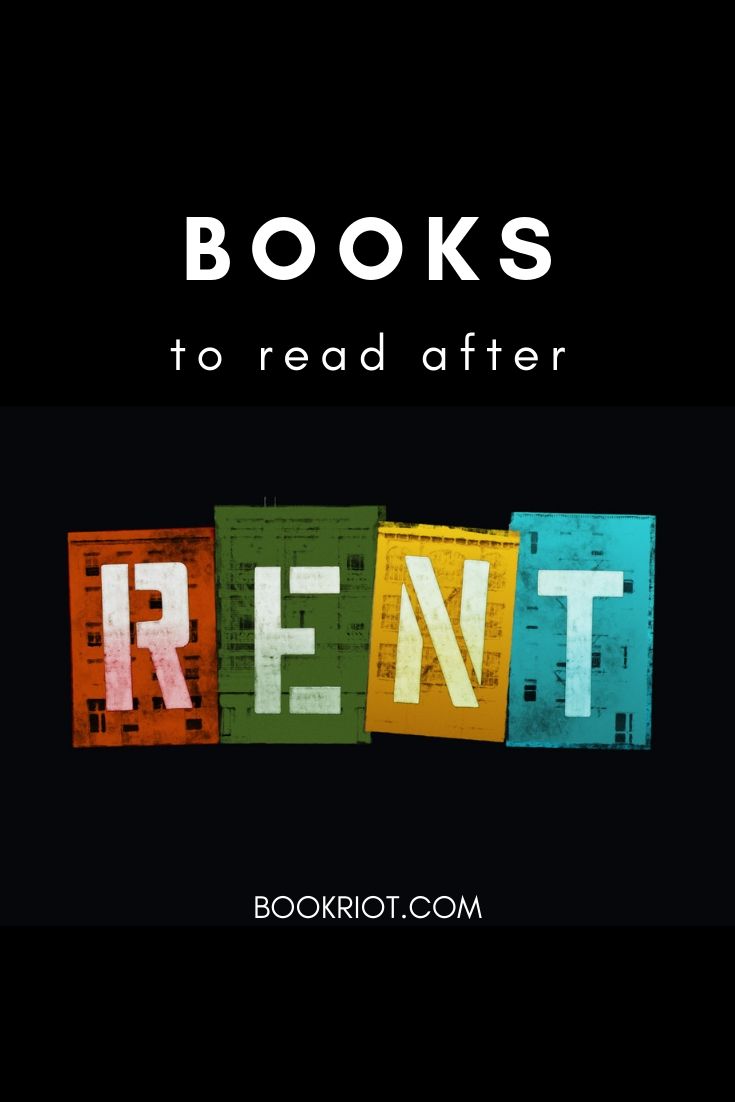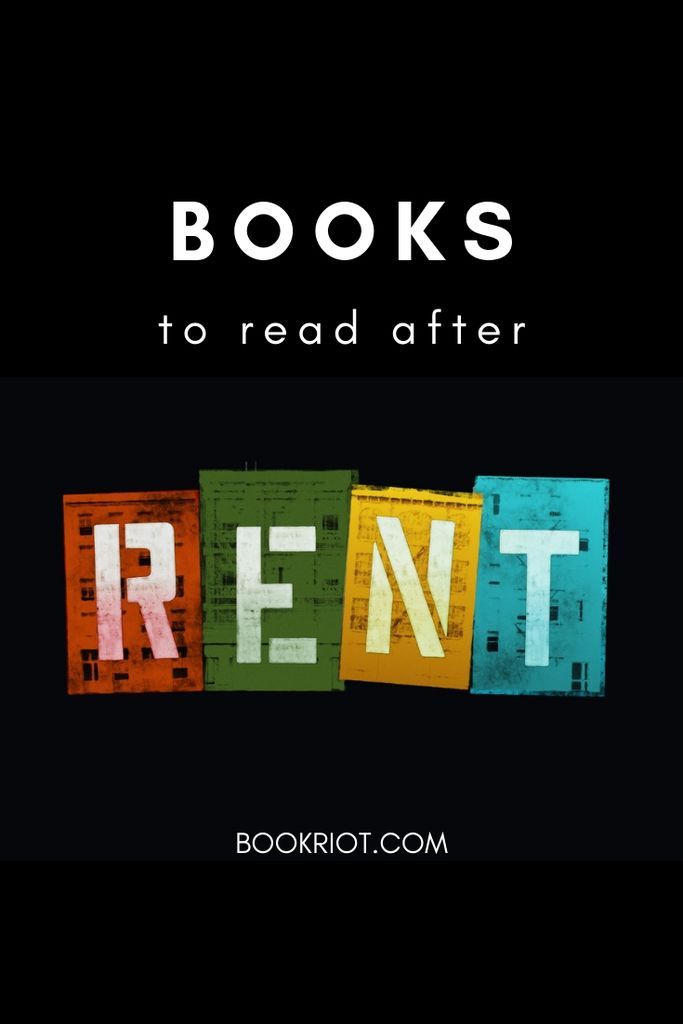 RENT by Jonathan Larson, edited by Evelyn McDonnell and Katherine Silberger
This book includes the lyrics and book for Rent as well as behind-the-scenes photos and an oral history of the making of the musical.
Rent was Hamilton before Hamilton, and Lin-Manuel Miranda has been very open about its influence on him. This book tells the story of Hamilton: the Musical.
This 1984 novel, written by an AIDS activist, has a very similar plot to Rent and may have served as, er, inspiration for Larson. In other words, he may have ripped off Schulman's work. There's no way to know for sure, but reading this novel became a priority for me as soon as I learned of its existence (which was, shamefully, last week).
In this memoir, Schulman discusses her work, the devastation of AIDS, and Rent. Rather than focusing on the suspected theft of her own work, she uses it to illustrate the commodification of marginalized people, especially gay and lesbian POC and people living with AIDS.
This YA novel is a quiet punch to the gut. Set fairly early in the AIDS crisis, it is told by 14-year-old June, whose favorite uncle, Finn, has died of AIDS.
Push by Sapphire
Precious Jones is 16 years old, HIV positive, and pregnant with her second child after being raped by her father. This book was the basis of the movie Precious, starring Gabourey Sidibe (whose memoir This is Just My Face I highly recommend as a companion to this book).
Full Disclosure by Camryn Garrett (September 2019)
Add this one to your TBR now, friends. Written when the author was 18 (she is now in college), the book is about "what happens when a teenager living with HIV begins to navigate a life of love, self-acceptance, sexuality, and fear." You can read more about it at Teen Vogue.
Further Reading
A Broken Leg and a Play With Impact musings on Rent by Priya Sridhar
An HIV/AIDS Reading List compiled by Rah Froemming-Carter
HIV Positive Authors to Read another excellent list compiled by Rah