This content contains affiliate links. When you buy through these links, we may earn an affiliate commission.
Over the past few years I've been re-discovering my love of reading alongside developing a passion for well made beer, wine, and cocktails. This has resulted in pairings developing in my mind between books and booze. There's something magical about luxuriating in a good book and a good drink on a weekend afternoon. So here are my thoughts on what to drink when reading Binti by Nnedi Okorafor.
Synopsis
This is a fast-paced thriller novella that takes place on a spaceship that is taking the title character to a prestigious university. Along the way she learns about the conflict that has been brewing between an alien race, called the Meduse, and the people of the university. Binti has to pull from the knowledge of her people and her books in order to survive her harrowing journey. A great story of a young immigrant who is struggling not only with terrifying alien creatures, but with the traditional knowledge of her people and the more formal education she's embarking upon.
Why I Loved It
I tore through this book, and as a habitually slow reader that's saying something. As with the other Nnedi Okorafor books I've read, the writing was beautiful and it had a strong realistically flawed heroine at its core. The science fiction setting was fully realised and incorporated into the novella without it feeling like the world-building was arduous or overwhelming. The thriller nature of the work meant that it was a true page turner and kept me as a reader engaged. While I usually hate anything scary, I found this one way too exciting to put it down.
Booze Pairings
Beer: A dark lager, such as the Uinta Baba Black Beer, would be great to drink while reading this one. The flavour is rich and complex, much like the world that Okorafor has built. The lager style of this beer lends it to fast drinking and would therefore be a great pairing with this book that could easily be finished in one sitting.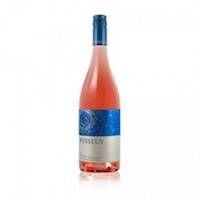 Wine: A crisp dynamic rosé, such as the 2014 Rosé from Perseus winery, is a great pairing for this novella. I always feel like rosé is the most versatile wine there is in terms of time of year or time of day. Plus the dual nature of it, as wine that uses the processes of both a white and a red, remind me of the main character's struggle with her traditional and institutional knowledges.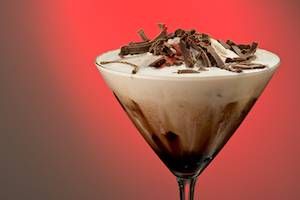 Cocktail: A mudslide. A mixture of vodka, Kahlua, Irish cream, and milk served over ice. A delicious, easily made and easily consumed cocktail that was mostly chosen for its reference to the mud that the main character's people are known for coating themselves in. Although, I suppose if you wanted it to truly be like otjize (the aforementioned mud people of her world cover themselves with) you would need to add food colouring to make it orange.