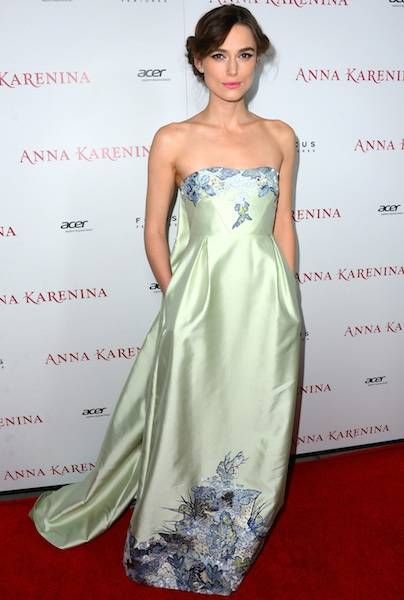 What They Wore: Stars of Bookish Adaptations at Their Premieres
While the book lover in me spends most of my time in movies-based-on-books-world getting huffy about changes they've made to the source text, a small part of me gets inevitably distracted by something a bit less stuffy: the clothes. I watch the red carpet portion of awards shows more frequently than I ever watch the award shows themselves because PRETTY SHINY DRESSES and I am a magpie. For those who are equally curious about the sartorial choices of stars of bookish movies, here's a round-up of some recent red carpet appearances: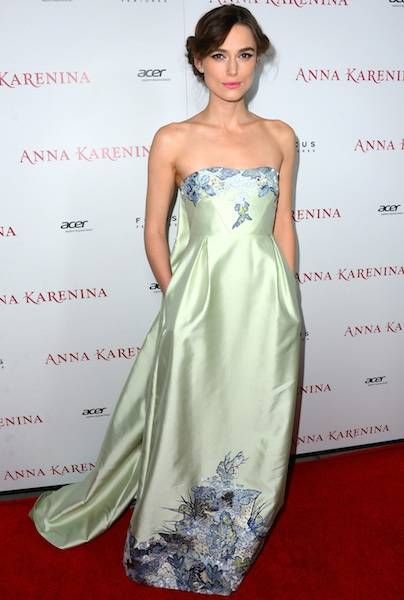 Keira Knightley at the LA premiere of Anna Karenina

Keira at the London premiere, alongside the model who first wore the dress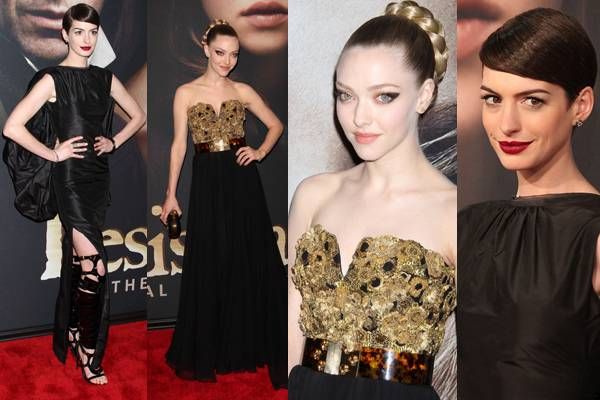 Anne Hathaway and Amanda Seyfried at the NYC premiere of Les Miserables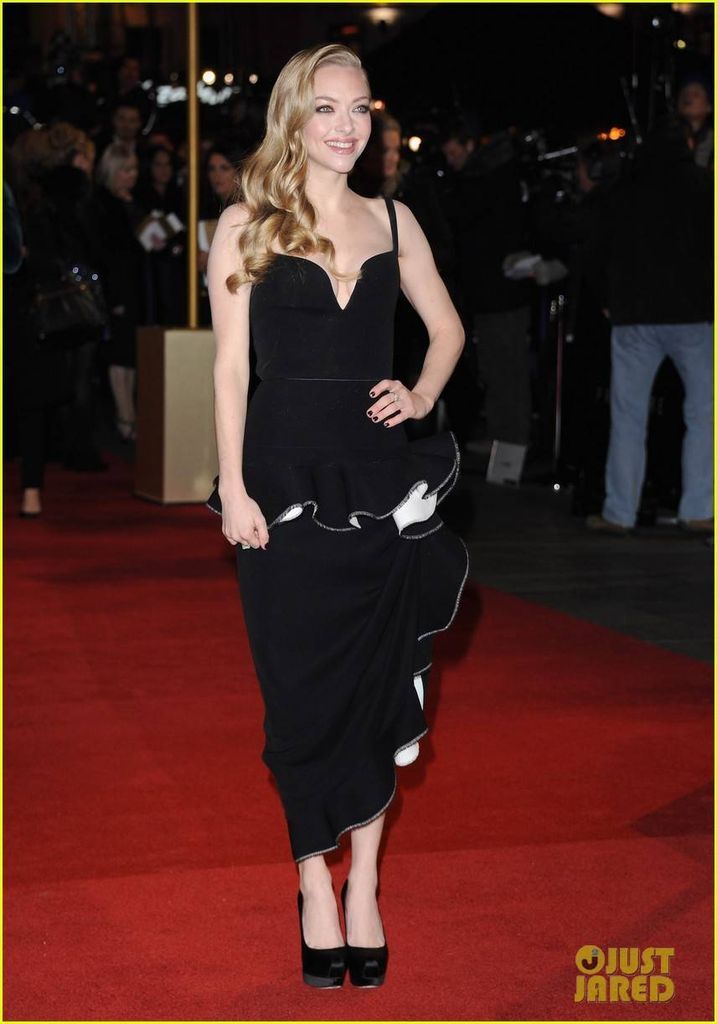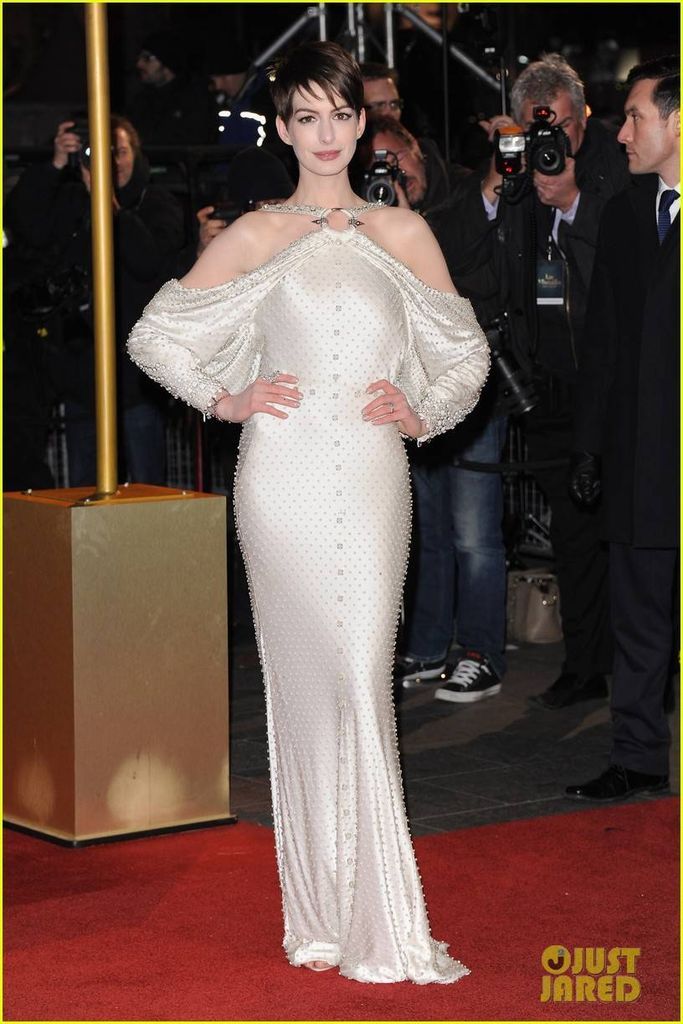 Anne and Amanda Seyfried at the London premiere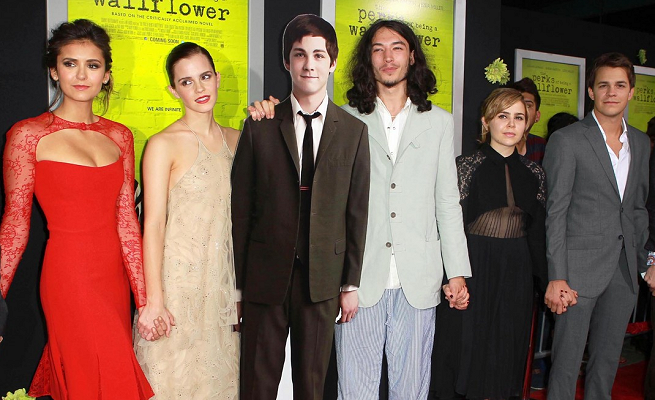 The cast of The Perks of Being a Wallflower at their LA premiere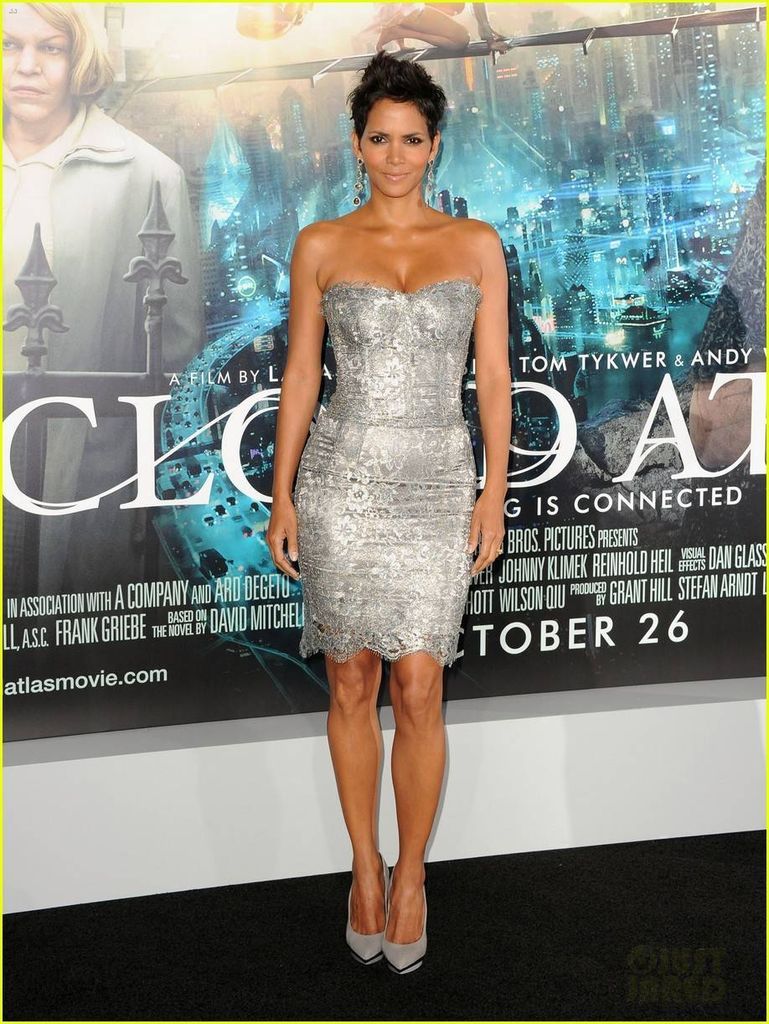 Halle Berry at the Cloud Atlas premiere, proving once again that she's more beautiful than everyone else on the planet.