Lists
Peek Over Our Shoulders: What Rioters are Reading on October 12, 2017
This content contains affiliate links. When you buy through these links, we may earn an affiliate commission.
In this feature at Book Riot, we give you a glimpse of what we are reading this very moment.
Here is what the Rioters are reading today (as in literally today). This is what's on their bedside table (or the floor, work bag, desk, whatevskis). Gird your loins—this list combined will make your TBR list EXPLODE.
We've shown you ours, now show us yours; let us know what you're reading (right this very moment) in the comment section below!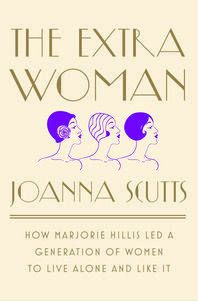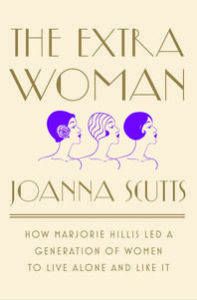 Dana Staves
The Extra Woman: How Marjorie Hillis Led a Generation of Women to Live Alone and Like It by Joanna Scutts: The cover art won me over on this one, initially, but as I began reading, I found a legacy of single womanhood, and I had to keep going. Marjorie Hillis wrote books during the 30s for single women who lived alone, teaching them to be independent, fashionable, and above all, to enjoy themselves. Fans of Spinster will find a great companion in The Extra Woman. (egalley)
S.W. Sondheimer
Provenance by Ann Leckie: a stand alone novel set in Leckie's Hugo Award Winning, and really very, very amazing Imperial Radch world? Yes, please. (ebook)
Rebecca Hussey
Caca Dolce: Essays from a Lowbrow Life by Chelsea Martin: I'd heard good things about this essay collection, and so far I'm liking it. Six or seven essays in, Martin has told a lot of painful, painfully funny stories about her childhood and adolescence. (ebook)
Anthony Karcz
Star Wars: From A Certain Point of View by Delilah Dawson, Chuck Wendig, and 38 other amazing authors: Forty stories set in the time frame of "A New Hope," all from alternate points of view than the main characters of the first Star Wars movie? Just try and keep me from reading this one! (ebook)
Liberty Hardy
Macbeth by Jo Nesbø (Hogarth, April 10, 2018): Nesbø does Shakespeare? YES PLEASE. This is a retelling, set in a run-down industrial town in the 1970s. (Coincidentally, my favorite Shakespeare adaptation is another version of Macbeth set in the 1970s: Scotland, PA, a fabulous movie with Christopher Walken and my girlfriend, Maura Tierney.) (egalley)
Karina Glaser
Timeless: Diego and the Rangers of the Vastlantic by Armand Baltazar: This fully illustrated middle grade book blends together people and cultures from the past, present, and future. Reminiscent of Brian Selznick's sweeping stories and illustrations, I think kids are really going to find this reading experience both immersive and captivating. (Hardcover)
Alison Doherty
You Don't Have to Say You Love Me by Sherman Alexie: I've been a long-time fan of Alexie's poetry and YA fiction, so it was a long and eager wait for my turn with this book from the library. It's a doorstop of a book, filled with moments told in poetry and prose about the life and death of the author's mother. The book is equal parts brutal and lyrical. Alexie's mother was so many things at the same time—cruel and selfless, abusive and, herself, a victim. Somehow, Alexie conveys this nuance while also telling his own story about growing up on the Spokane Indian Reservation. (Hardcover)
Elisa Shoenberger
The Gap of Time by Jeanette Winterson: I'm Shakespeare obsessed. When I realized that Hogarth Shakespeare is asking contemporary writers to make novel versions of plays, I was hooked. The Gap of Time is based on problem play Winter's Tale and I'm curious how Winterson's going to handle it. Enjoyable so far. Also, it's been many years since I've read anything by Jeanette Winterson. (Paperback)
Claire Handscombe
Freshers by Tom Ellen and Lucy Ivison: It's twenty years this month since I started at university, and I've been feeling nostalgic, so I timed reading this book about new students to coincide with the anniversary. I'd seen it mentioned by book bloggers right at the beginning of the year as one they'd been looking forward to, and I'm intrigued about the collaborative process between the authors. (Paperback)
Jessica Yang
In Other Lands by Sarah Rees Brennan: I enjoyed the online version of this titled The Turn of the Story back in the day, and I'm psyched that it's now a book with, like, pages I can touch. I'm twenty pages in and loving it just as much—actually, more so now—as I did when I read the first incarnation of it. (Hardcover)
Ann Foster
Jane Boleyn: The True Story of the Infamous Lady Rochford by Julia Fox: Loving this sort of Rosencrantz and Guildenstern take on the court of Henry VIII, making the familiar sequence of events fresh and interesting by foregrounding a heretofore largely unexamined tertiary character. (Audiobook)
Daisy Johnson
The Princess and the Suffragette by Holly Webb: I'm a big fan of Frances Hodgson Burnett's work and anything that promises to be a sequel to A Little Princess whilst also offering me suffragettes and tales of female empowerment was always going to be on my radar. (Hardback)
Steph Auteri
Comics for Choice edited Hazel Newlevant, Whit Taylor, and O.K. Fox: I contributed to this comic anthology's Generosity campaign, which raised money for the National Network of Abortion Funds. I was way excited when the hard copy finally arrived in my mailbox. It's gorgeous and educational and has a kick-ass resource section. (Paperback)
Jaime Herndon
Sparrow by Sarah Moon: After reading a blurb about this on Instagram, I was lucky enough to get a galley of this gorgeous book about a young girl finding her way after her school librarian and trusted confidant is killed. (ARC)
Sophia Khan
The Hollow by Agatha Christie: I recently started a new job and have been in a sort of reading slump, so who better to solve that than Hercule Poirot? Not to mention, I've been loving binging on Christie this month as we head towards Halloween! (ebook)
Jessi Lewis
The Hate U Give by Angie Thomas: I just have to see what everyone is talking about with this YA work. I heard Rebecca and Jeff talking about it on the podcast and I'm kicking off from there. The story follows a sixteen-year-old whose friend is shot and killed by police. Since the plot mirrors important events right now, I can't not read this. (Hardcover)
Katie McLain
Bitch Planet, Vol. 1: Extraordinary Machine by Kelly Sue DeConnick & Valentine De Landro: This was one of the reading choices for a speculative fiction genre study meeting, and after hearing all the buzz from Book Rioters about this series, there's no way I could pass it up. It's incredible so far—vivid and angry and in-your-face and unapologetic. (Trade paperback)
Deepali Agarwal
The Windfall by Diksha Basu: This book carves out a niche of Indian writing which I feel is underexplored—realistic and contemporary, satirical, slice-of-life humour which will make you chuckle. The tone and feel of the novel so far is crisp, and got me out of a reading slump because it doesn't meander and the characters are very compelling. (Paperback)
Susie Dumond
Here Comes the Sun by Nicole Y. Dennis-Benn: Recommended by a friend months ago and I finally got it off the library wait list. Almost finished and I REALLY REALLY LOVE IT OMG. (ebook)
Rachel Brittain
Warcross by Marie Lu. I've loved all of Marie Lu's books so far, so this was a must-read for me from the moment I saw she was writing it. That, and everything from the cover to the early reviews had me dying to get my hands on it. It's giving me some major cyberpunk vibes in the first few chapters, and I am so into it. (Hardcover)
Kate Scott
The Power by Naomi Alderman: This has been on my TBR ever since it won the Bailey's Prize. Unfortunately, I'm about halfway through and it's not living up to my expectations. (Hardcover)
Ilana Masad
Wide Sargasso Sea by Jean Rhys: I resisted reading this book for a really long time because of how much I love Jane Eyre. After reading a really excellent article by Tyrese Coleman this year on LitHub ("Reading Jane Eyre While Black") I decided it was time to challenge myself and read what is in many ways a takeover of the original narrative. It's a super weird and modernist book and it does a lot of heavy lifting in a slim volume, but it's beautiful and it's made me think, and I'm going to be writing a paper about it and madness now because #gradschoollife. (Paperback)
Sarah Ullery
A Line Made By Walking by Sara Baume: This is about an artist who is feeling disconnected from her life in the city, so she moves into her grandma's house in the country. This is also about the interconnectedness of life and death, and how one gives meaning to the other. This is also about loneliness. Sara Baume is the author of Spill Simmer Falter Wither, so if you've read that—you'll know that this book is beautiful. Autumn is the perfect time for poetry and reflection. (Hardcover)
Adiba Jaigirdar
Bonfire by Krysten Ritter: I was just really curious about what kind of a book Krysten Ritter had written. So far, I'm pleasantly surprised by how interesting it is, and how good Ritter's writing is! (egalley)
Margaret Kingsbury
The Rules of Magic by Alice Hoffman: Confession: I have not read Practical Magic. I know I saw the movie as a child, but I watched so many witchy movies back then I can't remember this one in particular. When the publisher sent me an e-galley copy of The Rules of Magic—a prequel to Practical Magic—I felt hesitant. Would I enjoy it if unfamiliar with Practical Magic? After inquiring with fellow Book Riot contributors, I decided to give it a go. And I'm so glad I did! I'm halfway through and loving it! It's the perfect October read—witches and magic and curses. I'm definitely going to read Practical Magic now (and watch the movie). (egalley)
Laura Sackton
Maud Martha by Gwendolyn Brooks: One of my 2017 reading goals was to read books published before I was born (in the 1980s), to help balance out my steady diet of contemporary fiction. Maud Martha is the only novel poet Gwendolyn Brooks ever wrote. It's slim and poetic; the prose is sparse and lovely; and the structure, a collection of vignettes depicting the life of one black woman in Chicago in the first half of the twentieth century, is lovely. Published in 1953, it's a quiet but powerful book that still resonates today. (Paperback)
Tasha Brandstatter
Dollars and Sense: How We Misthink Money and How to Spend Smarter by Dan Ariely and Jeff Kreisler: To be honest, I can't really say what drove me to request this book. Books about finance aren't generally my jam, but for some reason when I read the blurb I thought it might be interesting. So far my instincts have proven correct! (egalley)

Kim Ukura
Reset by Ellen Pao: I don't remember much about Ellen Pao's widely-covered gender discrimination suit against her former employer, venture capital firm Kleiner Perkins, but I was curious to learn more about her experiences as a woman in tech. So far, the book isn't disappointed—Pao is honest, angry, and unafraid to show just how badly the tech industry needs to be shaken up. (Hardcover)
Rachel Weber
Anna by Niccolo Ammaniti: Set in Sicily, this is post-plague fiction seen through the eyes of a child. Those eyes belong to a tough survivor called Anna, raising her brother in a world where disease kills anyone over the age of 14. I picked it up last night and my Kindle hasn't left my side since, I'm gripped by Anna's battle for survival. (egalley)
Teresa Preston
No One Is Here Except All of Us by Ramona Ausubel: This novel is about an isolated Romanian village in 1939 whose citizens decided to create a new world for themselves in which the war outside doesn't exist. I saw several good reviews of this book when it came out, so now I'm giving it a try for myself. I'm just a couple of chapters in and haven't made up my mind about it yet. (Library hardcover)
Katisha Smith
The Handmaid's Tale by Margaret Atwood: You may have heard the TV adaptation for the book was a big winner at this year's Emmys. I bought this book last year, but am just getting around to reading it. I want to read the book before I start watching the series. (Kindle ebook)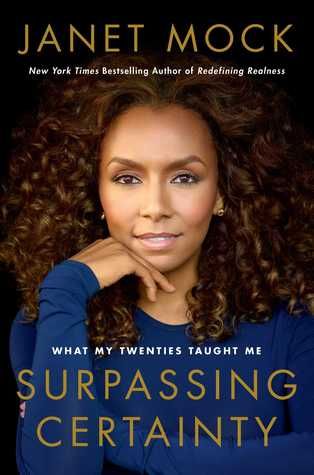 Patricia Elzie-Tuttle
Surpassing Certainty by Janet Mock: I read Redefining Realness early this year and fell madly in love with Janet Mock's writing. It's like having a conversation with a close friend. It feels warm and welcoming. Her advice is gentle and empowering, not forceful and prescriptive. (Kindle ebook)
Priya Sridhar
Men Explain Things To Me by Rebecca Solnit: My sister lent me this book while we were out of town. This book starts off with a humorous essay about mansplaining, something I've only encountered once or twice thankfully. Then Solnit dives into more serious issues, like domestic abuse and harassment. It's certainly gripping, and sobering. (Paperback)
Jamie Canaves
Pumpkin Picking with Murder (An Otter Lake Mystery #2) by Auralee Wallace: My library recently switched back to using Overdrive and there aren't words for how elated I am that I can once again checkout ebooks. While loading up my account with all the books I want to read I came across this cozy mystery that seemed perfectly seasonal. After reading a review that complained every character was too quirky I knew I had to read it. So far it's fun and funny and exactly what I wanted to read. (ebook)
Aimee Miles
Soulbound by Bec McMaster (expected publication October 24, 2017): The final book in McMaster's Dark Arts fantasy romance trilogy, where magic mostly means scary demons, family plots, and people manipulating others for their magic. This book follows Sebastian, whose mother enslaved him for his magic, and Cleo, whose father kept her blindfolded so he could use her foresight. Both have escaped their abusive parent, and are trying to fully realize themselves separate from their parents—with each other's help, of course (it's a romance!). So far, it has been a great spooky atmospheric read for October! (Kindle ebook)
JEssica Pryde
His Perfect Partner by Priscilla Oliveras: After finishing Take The Lead I was down for more dance romance, and conveniently had this sitting at the top of my kindle. I'm about halfway through and there has been less dancing and more family and clueless-lover drama, but has still been sweet. Also, Tomas is a single father and his interactions with his daughter are the sweetest. (Kindle ebook)
***
What are you reading?