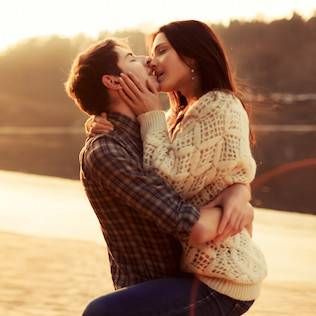 Opinion
What Makes Writing Sensual?
This content contains affiliate links. When you buy through these links, we may earn an affiliate commission.
Last night, the ceiling about me ached
with dance. Music dripped down the walls
like rain in an old house. My eyes followed
the couple's steps from one corner
to the other, pictured the press of two chests
against soft breathing, bodies slipping
in and out of candlelight. The hurt
was exquisite. In my empty bed, I dreamed
the record's needle pointed into my back,
spinning me into no one's song. – Blue Prelude
I have read plenty of sensual, literary excerpts but none has made me feel as much as this poem in Saeed Jones's award-winning poetry collection, Prelude to Bruise. As I write my own stories, I think about how I want to infuse the text with sensuality in the subtlest yet most powerful ways. For research, I tried to read Delta of Venus by Anaïs Nin. Key word: "tried." I'm not going to mince words here so I'll just say that I didn't like this work at all and couldn't finish it. The stories were a bit too much for my liking. Sex was shoved in my face page upon page and I never felt like I had a clear sense of the participants. I couldn't put a face to any of the characters and as such, the sexual writing felt like just that: intercourse. No emotion. No force. Just bodies slamming against one another. I heard such great words about Delta of Venus and so naturally, I was disappointed that I couldn't get into it. But then again, that's sexuality and sensuality in a nutshell: what works for you may not work for someone else and vice versa. Still, I began to think about how I'd incorporate these ideas into my own writing.
The problem is that I'm not very good at writing intimate scenes and I believe this flaw reflects how I'm not entirely sure what sensuality means. If we're talking in the strict terms of romance, chocolate and flowers, and so on and so forth, I haven't been on a date in almost five months, so there's that. Sometimes I wonder if the further away I am from romance, the more difficult it is to make it feel familiar on the page. But after reading the aforementioned poem, I started to get the impression that one can have a sensual experience while in solitude. According to good, old-fashioned Merriam-Webster dictionary, "sensual" is defined as relating to the gratification of the senses or "the indulgence of the appetite." A sensual experience "produces" physical or sexual pleasure. In this case, perhaps I am the one who has belittled the meaning of what sensuality means.
As I read Blue Prelude, I started to believe that sensuality came be found in the most mundane activities, like watching a couple walk across the street and imagining their intimate moments or listening to music. Maybe a sensual experience is when everything around you has a pulse that is as steady and real as the one you feel whenever you press a finger to your wrist. I suppose when you feel so connected to your environment that you absorb any and everything about it, that's when sensuality occurs. It's a form of intercourse that is a meaningful as when two bodies are pressed up against each other.
But of course, this is writing and you still have to work at clearly describing whatever it is that you'd like to convey to the reader. In Saeed Jones's case, I think he pretty much nails it. I never would have thought that music can drip "down the walls" and a ceiling can ache "with dance." He reminds me of Toni Morrison, who also uses verbs that you might think would go with certain objects but somehow, it works. Can music really drip down walls? Can ceilings really ache with dance? Can a record's needle point into someone's back and spin him "into no one's song"? Why not?
What I'm steadily learning about language is that a writer should play with it as long he or she sets some sort of rule in the beginning. A writer's lines should be almost like a game between him and the reader where the latter should not be able to anticipate all of the former's moves. From the beginning of "Blue Prelude," the reader knows that Jones is breathing a different kind of life into his surroundings. Not everything is supposed to be taken literally and perhaps that is why he is able to successfully play with verbs with more freedom. I have been trying to take the limits off myself with language even if I can't tie a particular experience to help me along with my imagination. In Prelude to Bruise, I found my inspiration in experimentation.
Maybe sensuality is also a game. Nothing should be anticipated which leaves much to be desired. There is freedom that is interwoven in the words and margins. Maybe true sensuality, true indulgence, comes from what is often not said, as if the spaces in between the lines are dwelling places for your imagination. As you can see from "Blue Prelude," Jones gives us an inch with his descriptions but if we wanted, we could go an extra mile or ten. Perhaps that's what sensual writing is all about: leaving the writer wanting more. That hunger is what propels this sort of technique and if that's not there, what good is the encounter?
____________________
Follow us on Twitter for more bookish goodness!
Save