This content contains affiliate links. When you buy through these links, we may earn an affiliate commission.
For me, summer has always meant reading. When I was a kid, this meant staying inside and reading (I was not the outdoorsy type), reading in the car during a family road trip, and participating in my local library's summer reading program. Now that I'm an adult, I still manage to get a big chunk of my yearly reading done during the summer months. Summer is my time to enjoy what I think of as "serious beach reads" — long novels, demanding non-fiction, classics that I've had on my list for years.
This is not to say that other kinds of books are not serious. In fact, it's not really about the books themselves being "serious," but about the amount of time I can devote to reading them. Some books require so much time and attention that I save them for when I can totally focus. On a beach with hours to fill? I need some serious beach reads.
I think my preference for serious beach reads started in university and grad school, when I would try to get a head start on the many long novels I had to read by bringing them on my summer vacation. I spent one week in August 2008 reading Bleak House on a Lake Huron beach, reading choice bits aloud to family members as they tried to build sandcastles. (They tolerated my enthusiasm, but barely.) A few days before I started grad school, I reread Bleak House in a park in Victoria, British Columbia. The next summer, I read Charlotte Bronte's Villette in the same park. And really, the ultimate beach read is a good old-fashioned Gothic novel, a few of which I had to read for a class on 18th-century fiction. May I recommend The Monk? It has literally everything you could ever want in a book: nuns, serpents, ghosts, witchcraft, secret passageways, an evil monk, AND the Spanish Inquisition.
It's been years since I finished school, but I keep instinctively reaching for classics and demanding non-fiction when it's vacation time. Partly, this is just smart packing — it's way easier to pack one huge novel than five shorter ones. I read fast and there's nothing worse than running out of books while on vacation, so long novels it must be.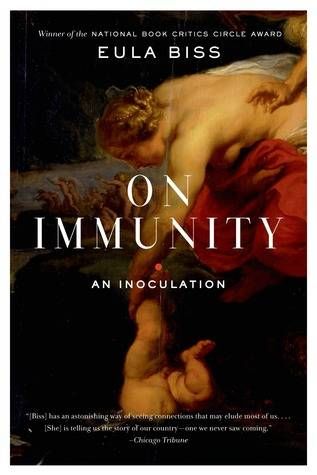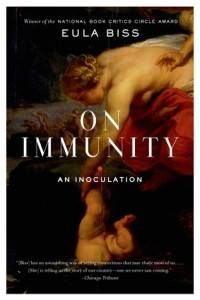 I read The Monuments Men by a pool in Palm Springs, and Jude the Obscure on the beach in Cuba while my friends gently mocked me for being a huge nerd. Back at that Lake Huron beach, I devoured A Room with a View, slogged through The Beautiful and the Damned, started Moby-Dick, and finished Eula Biss's On Immunity, not necessarily what springs to mind when you think "beach read," but a fascinating look at vaccines and how they shape our culture. (My sister was reading the book Until You Are Dead, about an infamous wrongful conviction case, at the same time. It must run in the family.)
I have a few beach weekends already planned for this summer, and I can't wait to build my reading lists for each one. Maybe this will be the summer I finally finish Moby-Dick or start The Goldfinch. Also on my serious beach reads list this year: Circe, Tin Man, Home Fire, Everything I Never Told You, Brother, When Breath Becomes Air. As always, more Alice Munro because short stories are great for travel, and several non-fiction books about infectious diseases because learning doesn't stop, even at the beach. (Confession: I claimed to be a smart packer above, but I definitely take way too many books with me wherever I go.)
Many people use the term "beach read" to refer to lighter reads, genre fiction, or the kinds of books you'll see in lots of articles about beach reads. You know. Books with bright and exciting covers, or those buzzy thrillers that are sold in airport bookshops. Stories that are exciting and not too hard to concentrate on. And while I love a good romance novel, I just don't feel like bringing those to the beach with me (the bathtub, on the other hand…).
Why? Because I find it easier to concentrate when reading on the beach. There's something about the expanse of sky and water that makes distractions fade away. While there are some distractions, they're not of the buzzing phone or demanding email or household chores variety. They're smaller, welcome interruptions. Pause to watch that little kid run, squealing, into the waves. Put down your book for a minute when a dog bounds up to your towel to say hi. But otherwise, an afternoon at the beach is yours, full of empty hours to spend digging deep into some serious reading.
(Ready to create your own beach-friendly reading list? Here's a list of beach reads covering all genres! And here are some tips on getting ready for bookish beach season, and advice for reading on vacation. Check out Book Riot's beach reads archives for even more.)