This content contains affiliate links. When you buy through these links, we may earn an affiliate commission.
This post is a bit of an oxymoron. Live Lit isn't meant to be experienced through the pages of a book. Though it shares similarities with book readings, it has no intention of getting you to read a book either, at least not directly. Book readings, as much as I love them and have a valid purpose, always come off as a tad stuffy and stiff. The selection is usually carefully selected to entice the reader to finish the whole story in their own time. It is all very polite. There is a thin layer of separation between the author and the work, the work and the audience, and the writer and their fan. By its very nature, it leaves you wanting more.
With Live Lit, those artificial barriers seem to collapse into an experience that feels more like communion. Many of you may have heard of The Moth and the gist of Live Lit events around the country is more or less similar: storytellers take the stage to present an original story in front of a live audience. I usually tell friends that it's a bit like stand up comedy, except you get one long anecdote and there is no obligation to be funny. Not all shows are the same and what you gravitate towards will, of course, be determined by personal taste. Some shows require a first-person true-to-life narrative, others do not. Some shows let performers read off the page, others frown upon it. Some let you ramble for as long as you want, some have a strict time limit. Whatever the guidelines may be, witnessing this hybrid art form tends to be more electrifying than a regular reading. Even in those cases where writers use notes, the performance allows itself to improvise the material and feed off the audience reactions. Plus, the short format gives the audience the intense, meaty bite of a complete story.
In Chicago, where I currently live, you can find a Live Lit show pretty much on any given day and there's also a booming scene in New York, Austin, Los Angeles and most major cities. Those brave enough to take the stage are not always part of the literary establishment and many don't have it as their ultimate goal. It gives readers—or in this case, listeners—a chance to hear stories that are unfiltered through the somewhat elitist and cutthroat filter of traditional publishing and media. The medium though has also seen talents go from bright-eyed newbies to full-on powerhouses, with bylines in The New York Times, TV pilots and their very own paperbacks to call their own.
I encourage you to find one in your town or at least download episodes of The Moth, Mortified, and Miss Spoken to name a few. For those who are intrigued by Live Lit but can't make it to a show just yet, there's hope. Here are a few books where you can read the thrilling words of writers who first expressed them via the stage.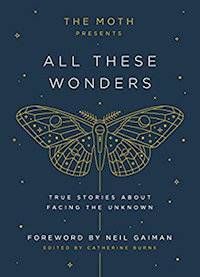 The Moth Presents All These Wonders: True Stories About Facing the Unknown
For a lit movement that is pretty grassroots, The Moth is arguably the most established presence. Long gone are the days when unknown people took to the mic, having put on shows in pretty much every major city and invited such distinguished guests like Mike Birbiglia to speak their truth. The newest collection from the non-profit organization boasts a foreword by Neil Gaiman and stories from much-loved darlings like Louis C.K., Meg Wolitzer and John Turturro. Nevertheless, you can also find stories from regular folk that have made a name for themselves in this circuit, like the great Shannon Cason. It's a great introduction to what Live Lit can do and what it's accomplished.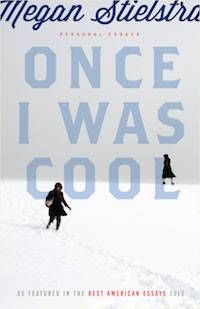 Once I Was Cool: Personal Essays by Megan Stielstra
Stielstra is known for finding meaning in the heartbreaks and joys of daily life and tackling them with humor and compassion. The essays in this book range from a hilarious rage-defense of being nice to the deeply moving loneliness of postpartum depression. Her new book of essays, The Wrong Way to Save Your Life, will be out later this summer.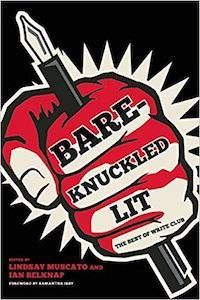 Bare-Knuckled Lit: The Best of WRITE CLUB edited by Ian Belknap and Lindsay Muscato
Perennial Chicago favorite, Write Club is one of the most joyfully raucous and thought-provoking shows in the scene. Two performers are each assigned opposing concepts. Think, fight vs. flight or love vs. hate. They then have seven minutes to defend their idea to an audience that will later name one victorious. This anthology compiles some of the best debates from the show in short, pithy, but no less effective, essays.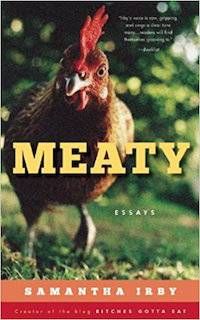 Meaty by Samantha Irby
With a TV pilot based on this book on the way, I am so ready for the Samantha Irby takeover. Irreverent, blunt and always willing to go where other writers won't, Irby is a force of nature onstage and off. Fans of her blog Bitches Gotta Eat and her former show Guts & Glory will recognize her candor when describing bouts with Crohn's Disease, her habit of thumb sucking, growing up poor in an affluent neighborhood and dealing with the loss of her parents. Her new book, We Are Never Meeting in Real Life, is at the top of my summer reading list and it should be on yours too.