This content contains affiliate links. When you buy through these links, we may earn an affiliate commission.
What is a romcom? Well, other than expanding the compound abbreviation to romantic comedy, let's see if we can define the term satisfactorily. A romcom is a comedic romance in which the comedy stems from the romance itself. Let's talk about how that works.
Is any romance that's funny automatically a romcom? No! Lots of things are funny without being comedy, and romance is no exception. A romcom must be both a romance and a comedy, in specific ways.
First, before we get into defining the romcom sub-genre, a quick definition of romance as a whole. Romance is a genre in which the central story is two (or more!) people falling in love, with an ending that suggests they will stay in love. There are many common beats and tropes, but at its core, that's the genre. So what makes romantic comedy stand out as a sub-genre?
To answer this question, I'm going to take a sharp left turn and talk about a television genre I suspect we are all familiar with: the sitcom. Short for situation comedy, sitcoms are (usually) half-hour shows in which the comedy is derived from the situations the characters get themselves into (or find themselves in); the situations are more important than the through-line, and individual episodes more important than seasonal and character arcs, both of which can frequently lead to continuity "errors" (we're going to talk about the criticisms of romcoms, too). Unlike a romcom, a sitcom generally keeps the relationships fairly static, which is why so many center families and/or friend groups rather than a single romantic relationship.
The classic sitcom is I Love Lucy. We're all at least passingly familiar with it. Lucy and Ricky Ricardo are a married couple living in New York. Lucy is a housewife with aspirations of being in show biz. Ricky is a Cuban American who is a successful nightclub band leader. The show also stars their neighbors and landlords, Fred and Ethel Mertz. The four characters get into ridiculous situations in every episode, with Lucy acting as the "screwball" who gets them into those situations.
What's a screwball? I am so glad you asked! Screwball comedy and romantic comedy are cut from the same cloth, and most screwballs are also romcoms. Both can be easily traced back to the early days of Hollywood, specifically "talkies" (movies with sound), and many prime examples of either are actually both! It Happened One Night, My Man Godfrey, and Bringing Up Baby are my favorite examples of (classic) movies that perfectly fit both sub-genres. For a story to qualify as a screwball comedy, the female lead must be, well, a screwball. One of the longstanding standards of both screwballs and romcoms is that they emphasize gender roles (for better or worse, usually worse), and in a screwball comedy the woman is typically brash, forward, and, well, "manly" in some way — and ridiculous because of it. (Don't worry, she is almost always tamed by love and marriage!)
Back to romcoms. The genre is largely defined by three aspects: the premise, the beats, and the tropes. The premise is fairly self-explanatory: it's the thing you tell people to convince them to watch the movie, read the book, or otherwise consume the story. The beats are the basic plot points that most romcoms will hit, including a meet cute to introduce the main characters to each other and a third-act break-up (or other bump in the road). And the tropes, while varying, tend to include the classic miscommunication (in order to sustain the premise) and often one of a grab bag of situations like opposites attract and only one bed.
Using Bringing Up Baby (1938, directed by Howard Hawks) as an example, let's go over what makes it a romcom (with a tip of the hat to Cameron of The Blonde at the Film, who goes into this in more detail). If you haven't seen this movie, I highly recommend it! At one hour and 42 minutes, it's faster than reading a book! It's currently streaming on Hulu if you have the Live TV plan, and can be rented from most streaming rental services. (Spoilers to follow, I guess.)
Premise: A paleontologist needs to convince investors to give his museum money, but a rich woman and her pet leopard keep roping him into assorted hijinks.
Meet Cute: while he is on the golf course with the potential investor, she hits his ball and then accidentally steals his car.
Bump in the Road: her aunt's dog steals his valuable dinosaur bone; he goes back to his fiancée.
Tropes: road trip/forced proximity (sort of), screwball (yeah, I'm counting it as a trope!), mistaken identity (repeatedly, sometimes on purpose), gender roles/battle of the sexes (an outdated trope, but a real one).
While both romance and comedy have deep roots going back millennia, the romcom novel, as far as I can tell, evolved directly from the romcom movie. Romance as a book genre came from various genres including the gothic (see: Jane Eyre) and social satire (see: Pride & Prejudice). To be sure, a good romance novel has always been humorous (what is more ridiculous than love?), but the romcom sub-genre follows the conventions of the romcom film genre fairly closely, with some much-needed deviation in more recent years to make the genre less cis heteronormative and less white.
Of course, not everyone likes romcoms! But I have found that most of the criticisms of romcoms boil down to the same complaint: they're contrived. I've given this a lot of thought, actually. It started when (of all things) I was watching White Christmas with Rosemary Clooney's commentary, in which she yelled at her own character for making assumptions about what she overheard, a misunderstanding that led to the third act breakup.
To be sure, there's plenty to dislike in romcoms. Ridiculous scenarios for people to meet, mistaken identities, hating each other for (silly) misunderstandings, breaking up instead of having one (1) conversation…except, well, these are the conventions of the genre! If you hate them, maybe you should read another genre. Or you might consider accepting the tropes and enjoying the creative ways they are used.
10 Romcoms to Get to Know the Genre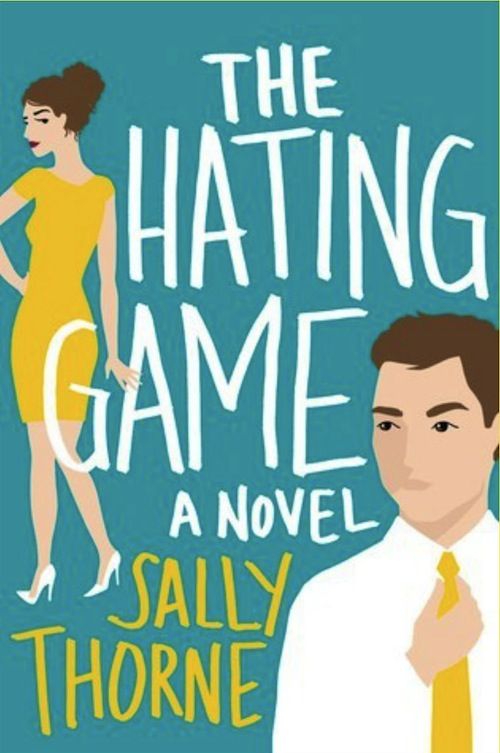 I was torn between this 2016 romcom and Jasmine Guillory's 2018 debut The Wedding Date, both wonderful "early" examples of the contemporary romcom. I ultimately chose this one to start the list because it came first!
Lucy and Josh work together and are competing for the same promotion. They hate each other…at least, Lucy thinks they do. But it turns out hate is a lot like love. This is the gold standard for enemies to lovers.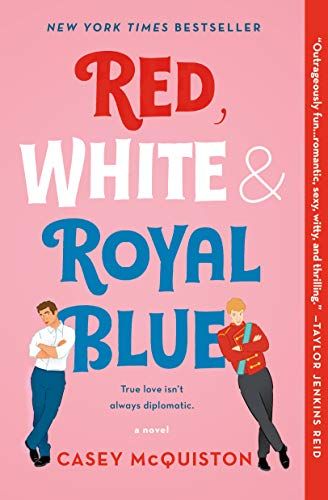 Enemies to fake friendship to secret lovers? And they're royals? Yes, please.
This is the romcom that proved queer romance is mainstream, and opened the door for a lot more romcoms, such as Kosoko Jackson's I'm So Not Over You.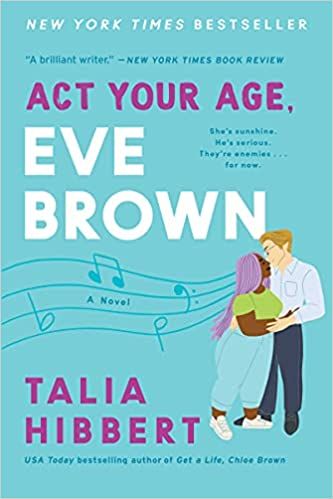 Talia Hibbert writes exemplary romcoms, and all three of the Brown Sisters novels could be on this list, but youngest sister Eve has the most romcom-y story of all, with a meet cute that involves Eve hitting Jacob with her car. It's all very Bringing Up Baby. Plus it's the perfect grumpy/sunshine pairing. And, proving that a romcom can absolutely tackle deeper issues, there's a wonderful subplot in which Eve figures out that she is neurodivergent.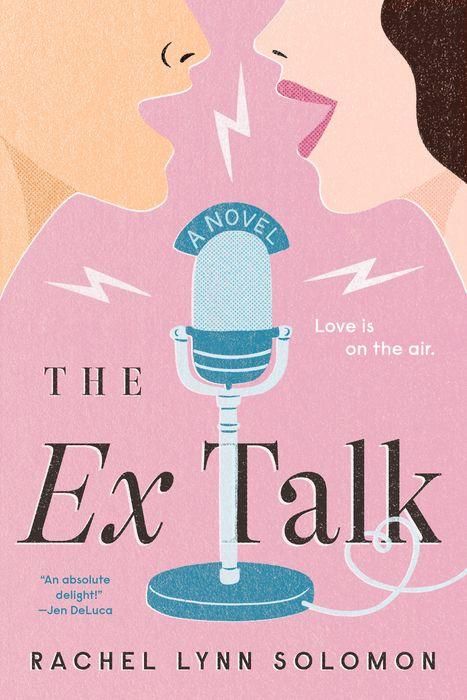 The Ex Talk by Rachel Lynn Solomon
This book might take the cake for absurd premises: in order to co-host a public radio relationship advice show, Shay and Dominic pretend to be broken-up exes. And then they start secretly hooking up. Because of course they do.
This is the first adult romance novel from the queen of YA romance, and it's wonderful!
Nina and Ari are one of my favorite examples of a trope that I will call we don't know we're dating. And it's a Hollywood romance, something that's super popular right now (for a good reason)!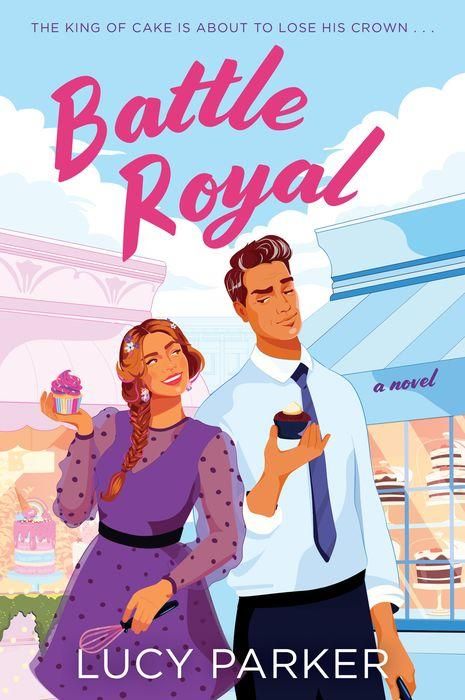 This one skirts the line between enemies to lovers and rivals to lovers — Silvie and Dominic are both bakers, with shops across the street from each other. They're competing for a chance to bake a royal wedding cake. They also have very different baking styles, bringing in an opposites attract vibe.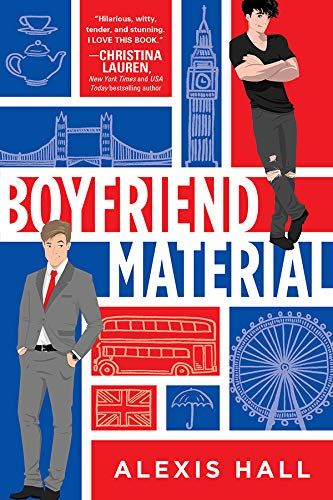 Fake dating, opposites attract, and more! Reading this book feels like watching a romcom, which might be the highest praise I can give.
Luc is a disaster, and unfortunately, everyone knows it because he's famous-adjacent due to his rockstar estranged father. To save his job, he needs a steady, reliable boyfriend. Uptight lawyer Oliver might turn out to be tolerable.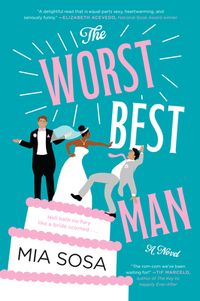 What if you had to work with the man who ruined your wedding? Wedding planner Lina was left at the altar, and now she has a career-making opportunity…but she'll have to work with her ex's brother, Max. It's enemies to lovers with a side of brother's ex and the working together equivalent of forced proximity.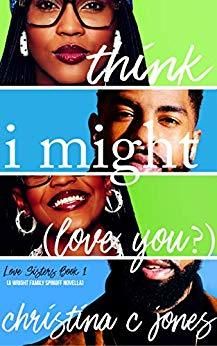 Here's a meet cute for the ages: she goes to her sister's empty apartment, finds a naked man there, and beats him up. Talia Hibbert calls this one frenemies to lovers, which sounds about right to me. I'm not sure it qualifies for grumpy/sunshine, but maybe chaos/calm is a thing?
Why fake date when you could fake an engagement? Kareena needs a fiancé to get her inheritance, and Prem needs to save his reputation after he got into a fight with Kareena live on his show. Oh yeah, it's an enemies to lovers fake engagement, with meddling family and assorted other entanglements. (Also: hot shower sex.)
This is but a few of the many excellent romcoms out there! In attempting to cover a variety of tropes and scenarios, I'm sure I've missed out on some great books. Luckily, we've got plenty more lists of romcoms to keep you busy.
P.S. I made it all this way without mentioning Emily Henry, arguably the most popular romcom author. This is probably worth its own essay, but I am not convinced her books are romcoms! (Please do not misunderstand me here — I love them! But I'd maybe argue that they're contemporary romance that plays with romcom tropes.)