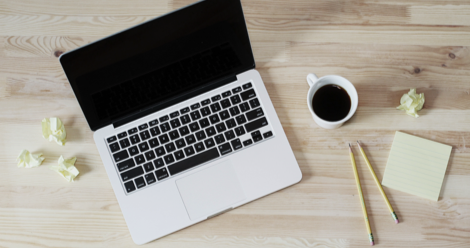 This content contains affiliate links. When you buy through these links, we may earn an affiliate commission.
Book genres and categories are confusing, to say the least. There are so many with vague definitions and a whole lot of overlap between them that sometimes it can feel almost arbitrary. I'll be the first to admit that I don't have all the answers here, if any, but I do have quite a few thoughts about one genre in particular: the memoir. Let's dive in.
So, what is a memoir, exactly?
Let's start with the basics that everyone can agree on. The main defining characteristics of a memoir are that it is 1) nonfiction, and 2) autobiographical.
From here, it starts to get a little sticky. Does "autobiographical" mean the same as "autobiography"? Well, yes and no. Traditionally, an autobiography covers an entire lifetime, while a memoir tends to focus on a narrower set of the author's experiences. Throughout history, various distinctions have been made between the two, but in recent years, it appears that the definition of "memoir" has broadened, while the term "autobiography" seems to be used less and less. The two can, more often than not, be used interchangeably without issue, as Ben Yagoda does in his book Memoir: A History, where he does a deep exploration of the genre. At the same time, it is also important to point out that just because a work contains autobiographical elements does not mean it will necessarily be considered a memoir (or autobiography), as is the case with autobiographical novels.
But back to our original question: what is a memoir? The word comes from the French mémoire, meaning "memory." So in the simplest sense, memoirs are just that. They're about the author remembering, reminiscing, and reflecting on experiences from their lives. While nonfiction, memoirs are unique in their level of subjectivity, given the nature of human memory and perception. While lived experiences can't be fact-checked, every single one is true to the person going through it. Though they don't necessarily give a full, multi-perspective picture, memoirs are special in that they allow readers to see how others see and understand the same world.
Types of memoirs
Memoirs have been around throughout history, starting out with those of various prominent figures. As time has progressed and contemporary memoirs have exploded in popularity, they can now be written by anyone and the range of topics covered has widened massively. While there would be no end if we tried to cover every specific type of memoir out there, here are a handful of the bigger categories that we often see on the shelves.
Many memoirs are quite broad in scope, simply dealing with life, but through the unique framework of the author's particular circumstances or lifestyle. The Sarashina Diary is an early memoir of this type that dates back to Heian period Japan, telling of a woman's life from childhood to marriage and beyond. Out of Africa by Isak Dinesen is a twentieth-century classic about a Danish woman's experiences owning a plantation in Kenya. Much more recent examples include Hope Jahren's Lab Girl (a female geobiologist's celebration of science), and Ta-Nehisi Coates's Between the World and Me (an exploration of what it is to be black in America).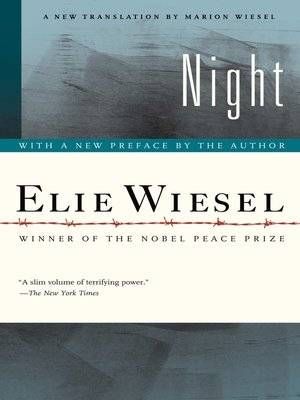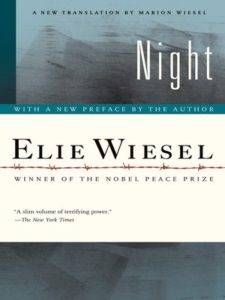 Some of the memoir sub-genres that arguably emerged most early on include spiritual memoirs and war memoirs. Religion and spirituality have always been a part of human history, as likewise have wars and conflicts. Both can be traced far back in history, to Saint Augustine's Confessions or Julius Caesar's Commentaries on the Gallic War, respectively. Prominent contemporary examples include 90 Minutes in Heaven by Don Piper (about dying and coming back to life) and Night by Elie Wiesel (about life as a prisoner in Nazi concentration camps during the Holocaust).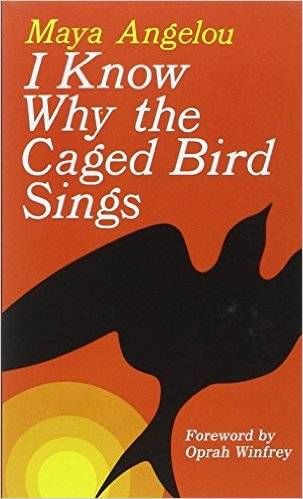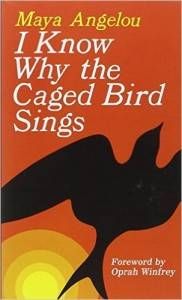 Another common type of memoir are those about childhood (which often includes some sort of trauma or struggle) and family, which give both author and reader the opportunity to reflect on their defining years. I Know Why the Caged Bird Sings by Maya Angelou and Running with Scissors by Augusten Burroughs are two wildly different but equally effective books of this category.
The hugely popular celebrity memoir gives readers an inside look at the lives of their favorite actors/musicians/athletes/etc. These days, it feels like almost everyone with a significant following has a book out, so just look up a few of your fave celebs and I bet you'll find something! (Plus it's a task for this year's Read Harder Challenge, so there's no better time to snag one if you haven't given it a go already!)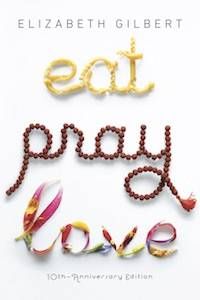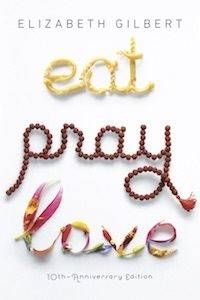 Stunt memoirs are a sub-genre in which the author takes on some sort of quest or project with the intention of changing something in their lives and/or writing about it. This is not necessarily as modern a concept as one might think, as Henry David Thoreau embarked on a journey of introspection by living in nature and documented the experience in Walden. Of course, the stunt memoir people are likely most familiar with is the much more recent Eat, Pray, Love by Elizabeth Gilbert, in which the author traveled the world to discover a new self.
Personal essay collections are a unique form of memoir that allow the author to jump amongst multiple topics and tell their stories in shorter, anecdotal chunks. A big name that I'm sure anyone reading on this site would recognize is David Sedaris, who has made many a reader laugh out loud with his blunt, satirical humor in Me Talk Pretty One Day and other books.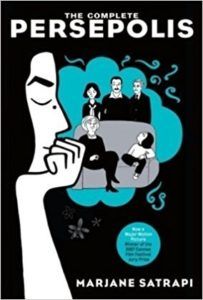 Finally, a pretty new-to-me sub-genre is the graphic memoir. It's a beautiful overlap of storytelling styles that I definitely need to explore more. (If you're in the same boat as me, hop on over to Gina Nicoll's 100 Must-Read Graphic Memoirs post.) From Marjane Satrapi's Persepolis to Alison Bechdel's Fun Home to the March trilogy by John Lewis, Andrew Aydin, and Nate Powell, there is so much magic to be found.
For more on memoirs and awesome recommendations…
Memoir: A History by Ben Yagoda, as mentioned at the top, is a great place to go if you're interested in learning more about the genre itself.
This post by Jaime Herndon is a lovely reflection on why we read memoirs in the first place.
And be sure to check out Kim Ukura's 100 Must-Read Memoirs post for a great variety of recommendations.