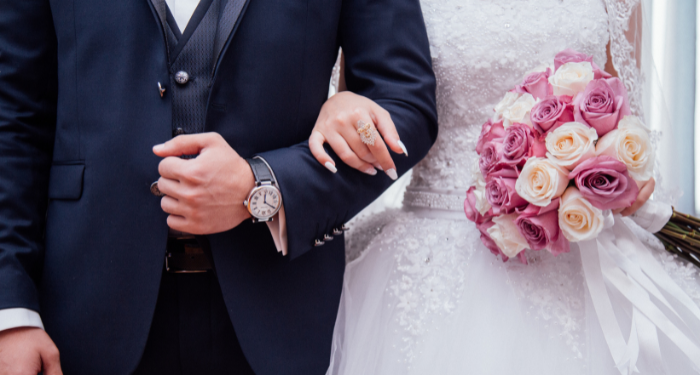 This content contains affiliate links. When you buy through these links, we may earn an affiliate commission.
Marriage of convenience is a popular trope within romance novels. While it first became popular in historical romance novels, it has spread to almost every sub-genre of romance. From contemporary marriage of convenience plots to ones in paranormal romance, fantasy romance, dark romance, and even more, this trope delivers captivating plots, fantastic opportunities for character development, and (most importantly!) swoon-worthy, passionate love stories. Writers keep finding interesting ways to work this trope into their books. And readers keep wanting to read more and more. But what is marriage of convenience in romance? Let's dig a little deeper into the trope: what it means, why it's so popular, and a few recommendations for readers looking for this type of book.
It's easy to see why this trope was born out of historical romance, because in past centuries it was much more common for people to marry for reasons other than love. But marriage of convenience stories have become very popular in contemporary romance as well. Because most people now marry for love and marriage isn't as much of a necessity, these stories often come up with creative circumstances to bring characters together. These include characters marrying to please a family member or a boss, green card marriages, marrying for financial benefit, fall back marriage pacts, marrying to fulfill a weird clause in an inheritance, and marrying for children or a baby. There is some overlap between character's motivations in historical and contemporary stories, but in general contemporary marriage of convenience romances require more narrative gymnastics. This is part of what makes them so fun!
---
There are so many great marriage of convenience romance novels to choose from. Seriously, this is just the tip of the iceberg. If you want more ideas of what to read within this trope, check out this longer list of recommendations or this older post on marriage of convenience which lists some amazing romance classics, including The Bride by Julie Garwood which is a forever favorite romance novel for me. Happy reading!