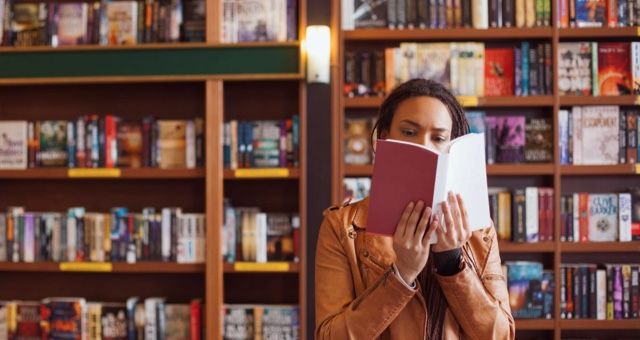 News
What Happened to Barnes and Noble and What's in Store for the Chain
For more than a decade, we've been hearing about how Amazon has been the death of bookstores all across the country. And yet Barnes and Noble has been creeping along for years after the closures of other behemoth bookstore chains such as Borders and Crown Books. But in the last few years, Barnes and Noble, too, appeared to be failing. It is quite true that Amazon still corners more than 50% of the market shares in physical book sales, but is Amazon really to blame for the company's failure? Or did Barnes and Noble lose sight of its original purpose?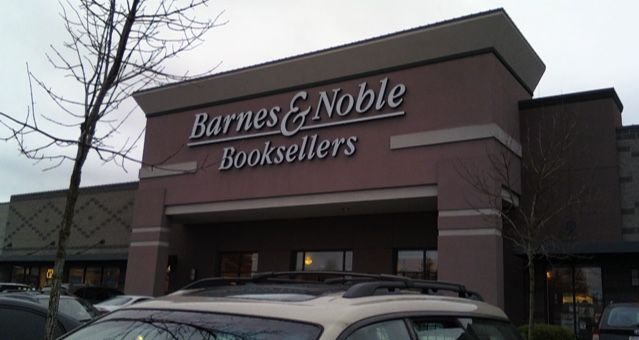 The Rise and Fall of Barnes and Noble
The last time I went into a Barnes and Noble, this past winter in my hometown, Milwaukee, WI, the entire downstairs was taken up with games, cards, art supplies, music, Starbucks, and other non-book merchandise. Sure, you still have the magazine section and small front display of current bestsellers. There were also some tables boasting old titles on sale for under $5. Overall there was an overwhelming air of sadness and failure. In order to find most of the books, you had to go upstairs. I had a list of about five books that I wanted to track down. I wandered the stacks for a few minutes and struck out on each one. When I finally gave up and asked for help, I ticked through each selection one by one and the increasingly apologetic bookseller confirmed that they carried none of the books I was looking for.
Barnes and Noble, once enemy number of one of independent bookstores around the country, met an ironic fate with the rise of Amazon. B&N operated on a model of being the big box store of books, carrying so many titles at such a high volume that they could offer lower prices than any independent bookstore could ever match. Amazon simply beat them at their own game. B&N responded by trying to get in on the ebook craze and created their ereader, the NOOK. While the logic was certainly there, this was, ultimately, a failed venture, losing the company more than a billion dollars.
While Barnes and Noble, despite all of this turmoil, has managed to stay afloat for far longer than many predicted, the past couple of years have been especially tumultuous. Burning through four CEOs in five years and closing over 150 bookstores in the past decade, things were looking dire. While the closure of B&N certainly would have been catastrophic for the publishing industry, which still relies on these larger booksellers, the trend in bookselling has been turning around in the past couple of years. We are starting to see more independent bookstores opening across the country and thriving. And even ebooks, often touted as the death kiss to physical books, are becoming less popular and giving way to printed books.
A New Era?
Now, with the new acquisition of Barnes and Noble by Elliot Management, an investment firm that also recently acquired the British equivalent, Waterstones, there is the possibility for breathing new life into this bookstore giant. When Elliot Management took over Waterstones in 2012, the large UK bookstore chain was also struggling, but between the acquisition and James Daunt taking the helm, the company is seeing positive returns. The tactic? According to Daunt, he operates each Waterstones bookstore more like an interconnected network of independent bookstores. Allowing local management to cater to the population of each town, hosting events, curating displays carefully—and it worked. Waterstones might be a massive chain, but it doesn't necessarily feel that way when you walk in. Even better, you still get the benefit of a large volume of books and a fast, easy ordering process created by the interconnectivity. This strategy has been very effective for the company. It has helped to create a community dedicated to individual Waterstones in each town, similar to independent bookstores.
Barnes and Noble, when faced with severe financial difficulties, instead turned away from their main customers, book buyers, and tried to cater to a larger audience by diversifying their offerings. The result was that if you went to Barnes and Noble to actually buy a book that wasn't on the New York Times bestseller list, you might have some difficulty.
The sale of Barnes and Noble, therefore, brings some exciting hope for the dying chain. While the closure of the many stores over the past couple of years is logical given the struggles experienced by the chain and the uncertainty of its future given rumors of a sale, the sale could spark a brand new chapter in the life of Barnes and Noble. If Daunt can work some of his magic on Barnes and Noble and revive the bookstores by bringing them back to their original goal—selling books—I think we could see the chain sticking around for many more decades to come.