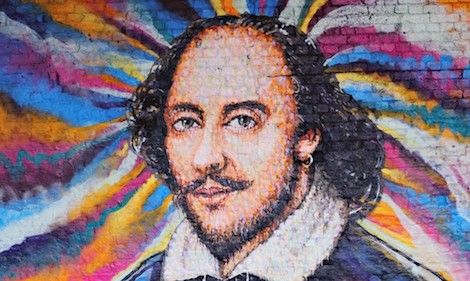 What Does Your Favorite Shakespeare Play Say About You?: Critical Linking, October 18, 2018
Critical Linking is sponsored by Better Not Pout by Annabeth Albert.

---
William Shakespeare is, in the words of DeMarcus Tillman on American Vandal, "one of the most famous white people ever." Everyone knows at least one of his works, and everyone has an opinion. But fewer people know that your Shakespeare preferences act as a reliable barometer for your taste, history, and personality. Here is what, according to the best science, your favorite play says about you.
It's not wrong when I select my favorite or my second favorite or my third favorite. Happy Thursday!
____________________
The British novelist Olivia Manning spent her dogged, embittered career longing, largely in vain, for literary glory and a secure place in the English canon. Reassurances from friends that talented writers were often rewarded by posterity cut no ice. "I don't want fame when I'm dead," she'd retort. "I want it now." Yet even the modest ambition of a solo review in a Sunday newspaper proved elusive, a snub that especially chafed whenever her archnemesis, Iris Murdoch, released a new novel to lavish coverage in the broadsheets. Manning was baffled by the praise heaped on the younger writer, whose novels she derided as "intellectual exercises." Her own drew directly from real events and aimed to be "pieces of life," which she saw as the proper purpose of literature.
I love this series dedicated to lesser-known female writers over at The Paris Review, and I suspect Olivia Manning is a woman I would enjoy spending time with.
The esteemed Gloria Steinem has not only been a women's right activist and legendary icon for the last five decades, she's been a writer, too. Steinem actually began her career freelance writing for Esquire, Cosmopolitan, and New York Magazine before founding the revolutionary Ms. Magazine in 1972. She has also authored seven books of her own, her most recent being the widely celebrated memoir My Life on the Road. Basically, Steinem knows a thing or two about great books by women, and luckily for readers everywhere, she's just recommended 35 of them for her Author's Bookshelf at The Strand Bookstore in New York City. Bustle's got more on her selections below!