Lists
"What do you want for Christmas?"
I hate being asked that question, especially when "books" (my stock response) is not sufficient. People want me to be specific. I HATE that. I want them to put as much thought into my gift as I put into the gifts I give them. I have to admit, though, the whole "specific" thing has worked out well for me this year.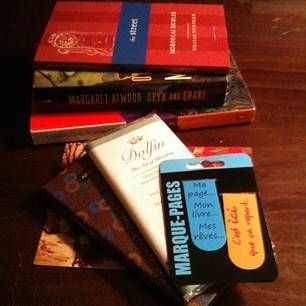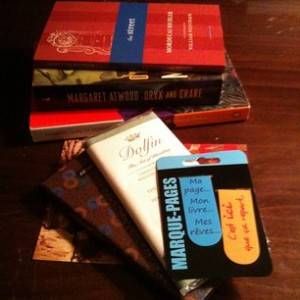 Of course, in this case, the person who picked out my gift knew absolutely nothing about me. It made sense that I would help her out. This gift was received as a part of the Book Blogger Holiday Swap, a project that matches up book bloggers from around the world in a sort of Secret Santa arrangement.
My "Secret Santa" was Tina (Bookshipper) from Montreal, and she went above and beyond my list. In addition to two books I asked for, she included a notebook, French bookmarks, Belgian chocolates, and a book by Montreal author Mordecai Richler. The gift that I sent (to someone also named Tina) had to travel a bit further (the Philippines), and I'm not sure if it has made it yet.
For the benefit of anyone else who plans on buying me a gift, I am providing a list of three book-themed gifts that I would love to receive. You are reading the list. That counts as putting thought into the gift, right?
The Nook Color – I lost my beloved Nook Color a few months ago, along with the gigantic purse that it was in. It even had a special hand-made cover (courtesy of Jennifer, The Literate Housewife). I was heartbroken. A couple of weeks later, a friend gave me a hand-me-down iPhone 3GS, so I've been doing some reading on it, but it is just not the same. I miss my Nook.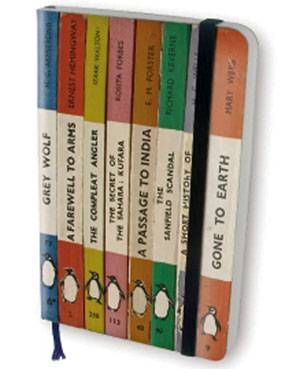 The Penguin Spines Notebook – I am really loving all the new merchandise that Penguin Books is putting out right now. I am well-known for always having a notebook (and a bottle of Mountain Dew) in my giant purse, and this is the one that I would like to have for the new year.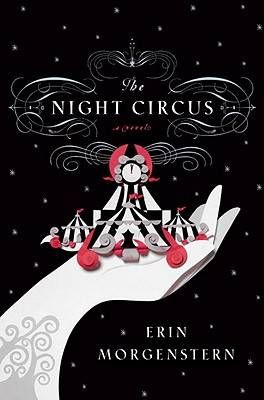 The Night Circus – There is only one book event from the past year that I was really, really upset about missing, and that is Erin Morgenstern's visit to Murder By the Book. Houston has wonderful book events (which I will be writing about on my blog next week), and I am very sad that I had to miss out on getting a personalized copy for my collection. They still have signed copies, though, and I would love to have one.