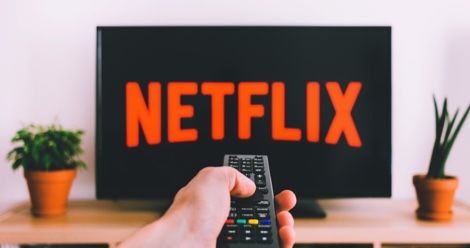 Classics
What Classics Would Look Like On Different TV Channels
This content contains affiliate links. When you buy through these links, we may earn an affiliate commission.
CW: Very broody. Set in high school. Every actor is 28 and also has a breathtakingly symmetrical face. Mary has glasses, and thus, is a nerd.
CBS: Pride and Prejudice FBI. Eliza whips off her glasses and announces "It is a truth universally acknowledged that a tired agent must be in want of a MURDERER".
Fox: Canceled when Lydia runs off with Wickham.
HBO: There is so much hate-sex between Elizabeth and Darcy, but it's like, art, you know?
Freeform: Winnie comes to the new 100 Acre High School as an outcast, and the show is about his past and making a new rag-tag group of friends. Kanga has to deal with a teenage pregnancy, and it is very dramatic.
CBS: Winnie is a veteran with PTSD who was overwhelmed by life, so he decides to retreat to the 100 Acre Forest on the outskirts of a small town, where he meets P. Let, a small-town cop who uses Winnie's know-how from the military to help solve crimes.
NBC: Christopher Robin reflects back on his youth as he dies, slowly and tragically, and everyone cries AT LEAST once an episode.
CW: Frankenstein's monster has one scar on his very beautiful face, so you know he is a monster. He also broodily stares at Frankenstein, a young and beautiful innovator, and their love is DOOMED but they definitely end up making out at the end of season 2. They break up 7 times for contrived reasons.
NBC: It's a weird comedy, where Frank is an absent-minded scientist who is kind of bad at what he does and cannot get his shit together. One day, Frank accidentally makes a monster, who ends up following the scientist around and sarcastically commenting on his terrible life choices. Together they figure out how to navigate life and what it means to be human.
Netflix: This gets weird real fast.
Netflix: Produced, directed, and starring all people of color and thoughtfully talks about issues of race and class. It is not marketed well, and thus no one watches it.
Fox/NBC: Quirky and clever. Runs on Fox for one season, before being canceled and then picked up by NBC where it is better than ever.
CBS: Earnest Detectives solving cases.
CW: Earnest Vampires.
Netflix: The train is a metaphor. Or is it? No one knows.
ABC: Anna is rushed to the hospital after the train accident, at which point beautiful doctors rush to save her while also arguing about their disastrous sex lives.
HBO: So much sex, but it's like, art? Also, weirdly violent.
AMC: The constant sexism and sad man problems are making a POINT, Jan.
CW: It is the apocalypse. Beautiful young people come back from the war. An asshole makes bad decisions, but he's hot and sad about it, so it is okay.
AMC: Much Vengeance. Very dark. So man.
Netflix: It takes literally forever (like three episodes) to get out of prison.
CBS: The Agent of Monte Cristo. A long time ago, he was thrown in jail for a crime he didn't commit. Now, his name has been cleared, and he is back on the force solving crimes and waiting until he can bring down the man who had him wrongfully imprisoned … for good.
ABC: There is a chance this could be a funny, thoughtful, smart family dramedy that tackles issue of race and class well, and there is a chance that someone could tweet something super racist and get fired.
CBS: Anne is a lawyer. She always had a way with words. She takes to the court to defend the innocent. Sometimes her defenses get a little imaginative, but hey, that's just the way she does business, okay? One day, she meets Gilbert, a prosecutor. She HATES him. He stares intensely and longingly at her across the room for 8 seasons until they finally make out.
Fox: Canceled right before her and Gilbert get together.
CW: Heath is a young broody vigilante who just wants to SAVE THE HEIGHTS from its downfall. He is constantly making bad life choices. Katherine is his ex-girlfriend who he is definitely still in love with, but cannot tell her because expressing emotions is WEAKNESS.
ABC: They are stranded in the heights, and there is a mystery in the moors. These moors, what looms out there? Be it smoke, or something more? The writers promise answers, but the only answer is that Heathcliff is an asshole.
FX: Jane goes to live in this very wealthy man's house to help his daughter, and then she realizes that something isn't right. There is creeping dread around her. She is scared, and rightly so because Mr. Rochester LOCKED HIS WIFE IN THE ATTIC. Is she next? Sarah Paulson stars.
Fox: Canceled after fifty years of solitude.