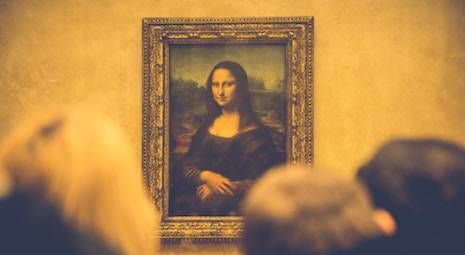 Opinion
Can Books Do Visual Art Justice?
This content contains affiliate links. When you buy through these links, we may earn an affiliate commission.
Painting is poetry that is seen rather than felt, and poetry is painting that is felt rather than seen. Leonardo da Vinci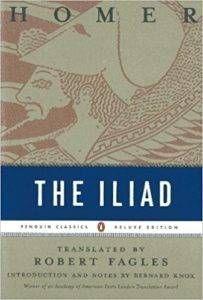 What can writers tell us about art? It is a tricky proposition, attempting to render the visual verbally. For example, how do you portray the precise shade of a colour or the trajectory of a line across a canvas? Well, I might struggle, but the description of art has preoccupied writers for thousands of years. The ancient Greeks even had a word for it: ekphrasis. The earliest example is Homer's description of Achilles' shield in The Iliad. A great feat of imagination, Homer details the intricate metalwork with constellations, cities and life in many forms and activities. Rather pleasingly, many visual artists have since attempted to recreate the shield following Homer's description.
So, while writing about music has been described as dancing about architecture, there is a rich seam of tradition for writing about art. I love books that tackle art and painting. I've chosen two of my favourite works, one novel and one poem, to share with you. The first is a meditation on the nature of culture and artistic creation, the other is a personal and visceral response to a piece of art. These, like many other amazing pieces of literature, help us to understand and respond to the world of visual art, and are a great starting point if you are interesting in interplay of words and images.
I hear the question upon your lips: What is it to be a colour? Colour is the touch of the eye, music to the deaf, a word out of the darkness.
Orhan Pamuk won the Nobel Prize for Literature in 2006, and it's easy to see why. The prize committee praised Pamuk for his discovery of "new symbols for the clash and interlacing of cultures," which shapes his understanding of art. To be a bit geographically and historically reductive, his home in Turkey has always been considered a juncture between East and West. This point of contact provides the tension in his masterpiece My Name is Red; part murder-mystery, part reflection on the role of the artist.
The book jumps between narrators as it slowly unravels the crime of a murdered Ottoman miniaturist. Set in the 16th century, these painters are struggling to come to terms with the influence of Western norms. It is entertaining as a piece of fiction, with Pamuk delighting in literary trickery. But what I found most fascinating was the revelation of a whole new perspective on artistic creation. In the Ottoman world, the artist is secondary to the ideals of tradition. The book is erudite and thought provoking, but it draws you in and carries you along like any good mystery should. Also, where else can you read a novel with a chapter narrated by a painting of a horse?
The Starry Night by Anne Sexton
Art enables us to find ourselves and lose ourselves at the same time. Thomas Merton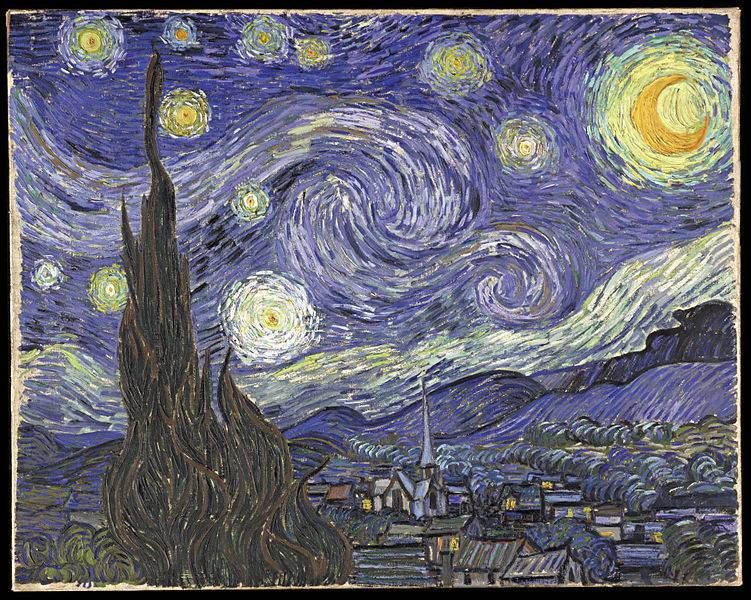 Sexton's poem is a perfect example of Merton's view of art's power to transport us, while at the same time helping us to understand ourselves. "The Starry Night" is a tortured response to Van Gogh's painting of the same name. Sexton captures the dynamic brushstrokes and vivid imagery of the piece, with startling lines like, "The night boils with eleven stars" and "one black-haired tree slips up lie a drown woman into the hot sky." It is so clever because it reformulates the perception of the visual images. However, it is in the personal elements that the poem is most powerful. Sexton uses the painting and her poem to explore grief and loss. She seems to be grappling with a sense of oblivion, immersing herself in the painting. I get shivers when I read it.
These are a couple of my favourite pieces on art, but I'd love to hear about some of yours.