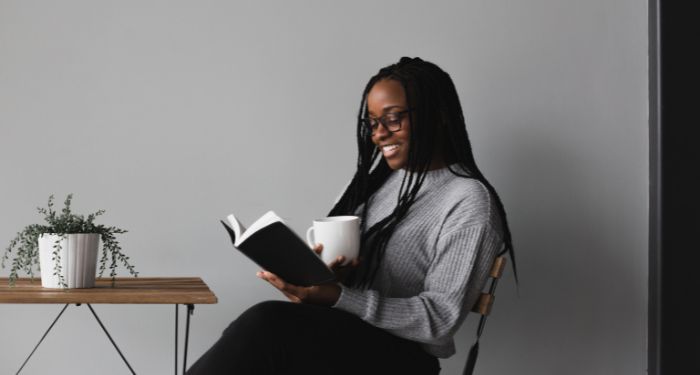 This content contains affiliate links. When you buy through these links, we may earn an affiliate commission.
As we settle into 2023, many of us lovely bookish people are busy drawing up our to-read lists for the start of the year. What book should I read as the long winter settles in around us? What bestselling or award-winning books did I miss from last year? What book should I put a hold on at your local library as soon as I can?
I'm here to help, with a super-scientific quiz that will comprehensively decide your January mood and match it to one of eight wonderful books that dropped in 2022. Are you more in the mood for a dark fantasy or a contemporary romance? Maybe you need to dig into the story of two creative childhood friends who end up building a video game empire together, or a fantasy about Old Hollywood and one young girl determined to become a star no matter how much of her soul she'll have to sell. Let's find out!
(Need more you-specific book recommendations? TBR is a recommendation service that can help you find your next great read with personalized picks, just for you!)
Want to know all of the possible results? Here are all the books I recommend in the results of the quiz:
---
Want more recommendations? Check out our list of the Best Books in 2022. Want something more specific? Dig into the Best Science Fiction and Fantasy of the past year, or discover the Best Comics and Graphic Novels of 2022. Or, again, check out TBR for made-for-you recommendations!