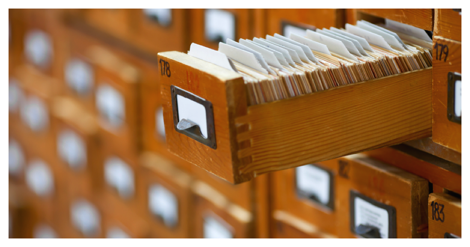 News
What Book Lovers Lose If We Lose The NEA and NEH
This content contains affiliate links. When you buy through these links, we may earn an affiliate commission.
By now, it's become accepted that budgets are moral documents. They make explicit the priorities of a given organization or, in the case of President Trump's "America First: A Budget Blue-Print to Make America Great Again" (PDF), nation. Among other things, the president has proposed eliminating the National Endowment for the Arts (NEA), National Endowment for the Humanities, the Institute of Museum and Library Services (IMLS), and the Corporation for Public Broadcasting. Other folks are writing nuanced, thoughtful pieces on these proposed cuts as economic, budgetary, and social policy. I am not going to do that; I am sad and real d*mn mad.
In real ways, my personal and professional life has been shaped by public investment in the arts and humanities. As a kid, I loved watching Sesame Street and was the kind of nerdy child that really, really got into visiting NEH-supported Colonial Williamsburg (with my Felicity doll, naturally). I've spent most of my adult life in or around libraries and archives supported by the IMLS. As a graduate student, I depended on the amazing programs, resources, and grant funds available through both the NEH and NEA. Seriously, I couldn't have written my dissertation without Chronicling America.
For decades, the NEA, NEH, IMLS, and CPB have supported the arts and humanities in the United States. When President Johnson created the NEA, he recognized that a nation must meet "not only the needs of the body and the demands of commerce but the desire for beauty and the hunger for community." This might sound kind of familiar to anyone who has read Station Eleven, an NEA Big Read book. The group of actors adopt "survival is insufficient" as their motto.
You don't need me to write another post on the power of books and art. You read Book Riot, you get it. Instead, I wanted to share a list of a few of the programs that book-lovers everywhere should know will go away or shrink if these agencies cease to exist.
Unfortunately, because the NEA, NEH, IMLS, and CPB are government agencies, they are not able to advocate on their own behalf. However, lots of their grantees, partner organizations, and non-profits like Americans for the Arts are organizing shows of support. Personally, I'm channeling my support through some professional organizations I'm affiliated with.
In 30 mins my friend, Rob Parkinson, pulled this stack of books from his shelves, all of which thank the NEH for support. Tip of iceberg. pic.twitter.com/xcqKKRayHK

— honor sachs (@drhonor) January 20, 2017
If you're interested in speaking up for the NEA, NEH, IMLS, or CPB, I encourage you to reach out to your elected representatives. I also love that people are sharing photos of the books on their shelves that received support from the NEA or NEH. It makes visible the impact of the NEA and NEH and drives home how essential these agencies are for advancing American scholarship. If you've enjoyed a program or book that benefited from any of these organizations, I hope you'll take a moment to share that memory.