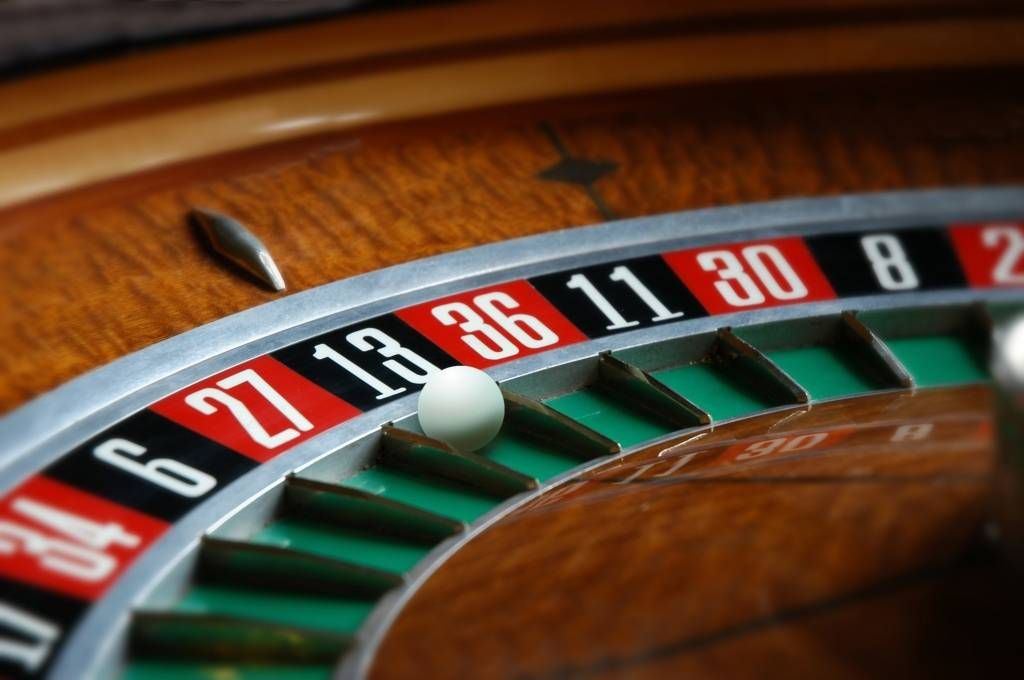 Humor
What Are the Odds: Bookish Predictions for 2015
2015 is here, and, from a bookish perspective, there's plenty to looks forward to. We get a new Nick Hornby novel (his first since 2009), a new Kazuo Ishiguro novel (his first since 2005), a new Toni Morrison (always an event), a new Jonathan Franzen (called Purity, and sure to launch a thousand think pieces), and new works from Kate Atkinson, Booker-Prize winner Peter Carey, Tom McCarthy, Neil Gaiman, and Judy freakin' Blume!
Calling this short list the tip of the iceberg does a flailing, hopeless disservice to the colossal book-shaped iceberg that is 2015. There is so much good stuff coming, people. And so, to keep my mind off of just how much awesomeness I'm stuck here waiting for in the dumb ol' present, I thought I'd kill some time by setting the odds on a few bookish events for the upcoming year.
Warning: I'm not a professional oddsmaker, and these odds aren't, you know, real in any sense of the word. Solely for entertainment purposes and all that. Please don't email the editors to place bets. In fact, just take the money you would have bet, and go buy books with it.
Odds that Toni Morrison's new novel wins a major literary prize: 4/1
Just for our purposes, "major" refers to the Pulitzer, the Booker (now open to Americans, remember), the National Book Award, and the National Book Critics' Circle Award. There are other significant awards, of course, but just for the sake of discussion, these are the four that count. On the one hand, this bet seems like a no-brainer. The last American winner of the Nobel Prize for Literature (more on that later) would surprise nobody by taking home a major accolade, so at 4/1, take a shot, right? But established success is no guarantee of a major prize win in the literary world. Remember when Denis Johnson, David Foster Wallace, and Karen Russell were finalists for the Pulitzer and they just didn't give out the prize? Yeah. That happened. Plus, the big awards aren't always friendly to later-years releases from even the most renowned writers. My bet: Morrison nabs a spot on a shortlist or two, but doesn't win one of these four.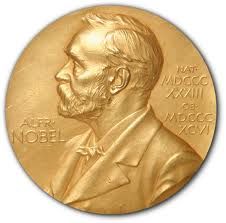 Odds that an American writer wins the Nobel Prize for Literature: 10/1
Does this seem high? Maybe, but only thirteen American writers have ever won the Nobel, and the selection committee clearly isn't worried about satisfying any sort of expectation that an American writer (as mentioned above, Morrison was the last to win, and that was back in 1993) should take home the prize. Indeed, the committee often seems intent on awarding the prize to writers who are, at least in some sense, off the beaten path. Haruki Murakami has been one of the favorites for years now, but hasn't walked away with the prize, and the reputed Americans most likely, including Philip Roth, Joyce Carol Oates, John Updike, and Cormac McCarthy are always on the outside looking in. Maybe it's just a sense, or the impression of the committee's attitudes, or maybe it's this direct quote from the Horace Engdahl, permanent secretary of the Nobel Prize jury that makes me doubt any American's chances: "The US is too isolated, too insular. They don't translate enough and don't really participate in the big dialogue of literature. That ignorance is restraining."
I don't see a change coming soon.
Odds that the number of words devoted to critiquing / dissecting / debating / worshiping at the altar of Jonathan Franzen's new novel is at least five times greater than the length of the novel itself: 4/5
Love him or hate him (and I get the feeling that, more and more, it's the latter), Jonathan Franzen is one of the (TIME Magazine cover-gracing) faces of contemporary American literature. Whether he deserves the distinction is beside the point; when he releases a new novel, the bookish world is going to talk. And talk. And write, and write, and write some more. His last novel, Freedom, was enormous, though it was a decade in the writing. The gap between that book and Purity, his forthcoming work, has been much shorter. If that means a smaller word count, then the odds above are about as good as you're going to get. J-Franz is a lighting rod, and everyone from Michiko Kakutani to your neighborhood book club is going to have their say. We'll crack a quarter-million words by breakfast.
Odds that Bill O' Reilly finally releases his long-gestating Killing McKinley: 20/1
John F. Kennedy. Abraham Lincoln. George Patton. Jesus Christ. Are you a famous figure? Have you been killed? If so, conservative pundit Bill O' Reilly is probably working (with Martin Dugard) on a book about it. The success of the first four volumes (can we please refer to them as the "Killing Quadrilogy"?) all but guarantees another release. The big question is whether O' Reilly will stray from his more mainstream subjects and give the people what they really want, and incisive history of William McKinley's 1901 assassination?
Odds that Stephen Colbert's The Late Show is as bookish as The Colbert Report: 25/1
One thing that was easy to forget as we watched The Colbert Report end its run in December is that there may have been no better outlet on TV for books and their authors. I can't tell you how many writers I discovered because of an appearance they made on his show. Last summer Edan Lepucki's novel California spent weeks as a bestseller in large part due to publicity Colbert showered upon it. He went out of his way to talk about books on a medium where they don't get a lot of coverage. And while his new gig promises to be different in a number of ways, one thing I hope doesn't change is Colbert's propensity for bookish guests. Sadly, my hopes aren't high. Network talk shows don't seem to make a lot of room for writers (unless they double as reality TV stars), so if Colbert is going to keep them front and center, he's going to have to do some major trend-bucking.
Odds that a bestselling author has to issue an official apology in response to inappropriate or offensive comments they make on Twitter or during an interview: 3/1
In light of troubling comments made (separately) by highly visible authors John Grisham and Daniel Handler in the latter part of 2014, maybe writers will be extra cautious about letting repugnant statements leave their lips. But probably not. Publicists everywhere: prepare yourselves.
Odds that Ann Patchett and Jeff Bezos will be added to a UFC undercard to settle the Indie-versus-Amazon issue once and for all: 500/1
Like Billie Jean King vs. Bobby Riggs, but for the soul of publishing. These would be higher if I didn't worry that Bezos will read this post and get to work on making mixed martial arts Pay-Per-View a revenue stream for Amazon.
____________________
Happy birthday, Jack London! Celebrate with rad The Call of the Wild swag from the Book Riot Store:
Save