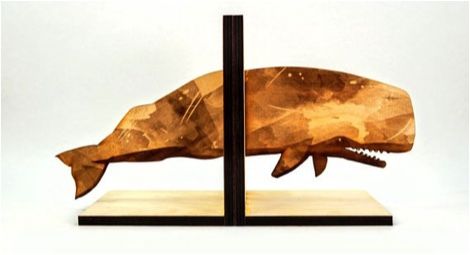 21 Whale Bookends for Every Room: Wood, Metal, Cute, and Vintage
Whales are awesome: They're huge. They're mysterious. They're kinda cute but kinda scary. They're the subject of at least one really long nineteenth-century novel. But how can you show your love of whales and your love of similarly long nineteenth-century novels at the same time? With whale bookends, obviously.
If you're gussying up your space with a nautical mood, equipping a nursery with a cute animal theme, or just reallyreallyreally into whales, check the bookends below for ideas. I've divided them up into 4 categories: wood (or wood-look), metal (or metal-look), cute/kid-friendly, and vintage. Dive in!
Wooden Bookends

These would be perfect for a VERY SERIOUS STUDY with, like, wainscoting and tumblers of scotch.
Humpback Whale Bookends by MokuShop, $55.00
Wooden Bookends by Crate&Kids, $49.00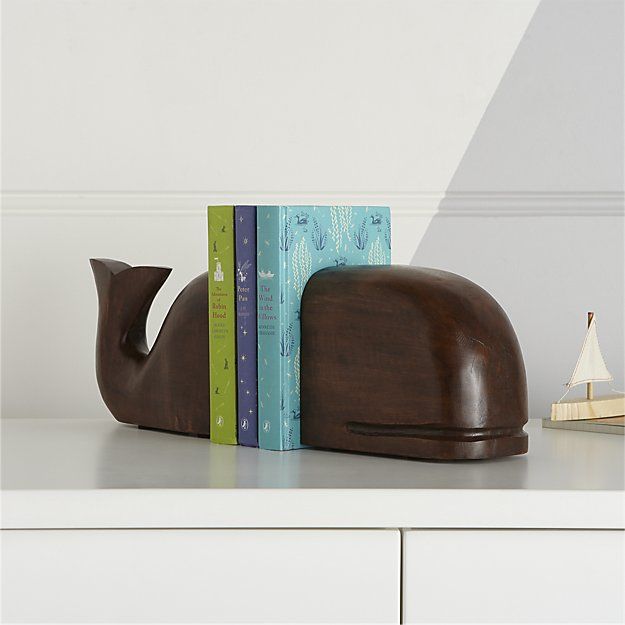 Narwhal Bookends by MokuShop, $65.00
Bookends by SONOMA Goods for Life, $15.99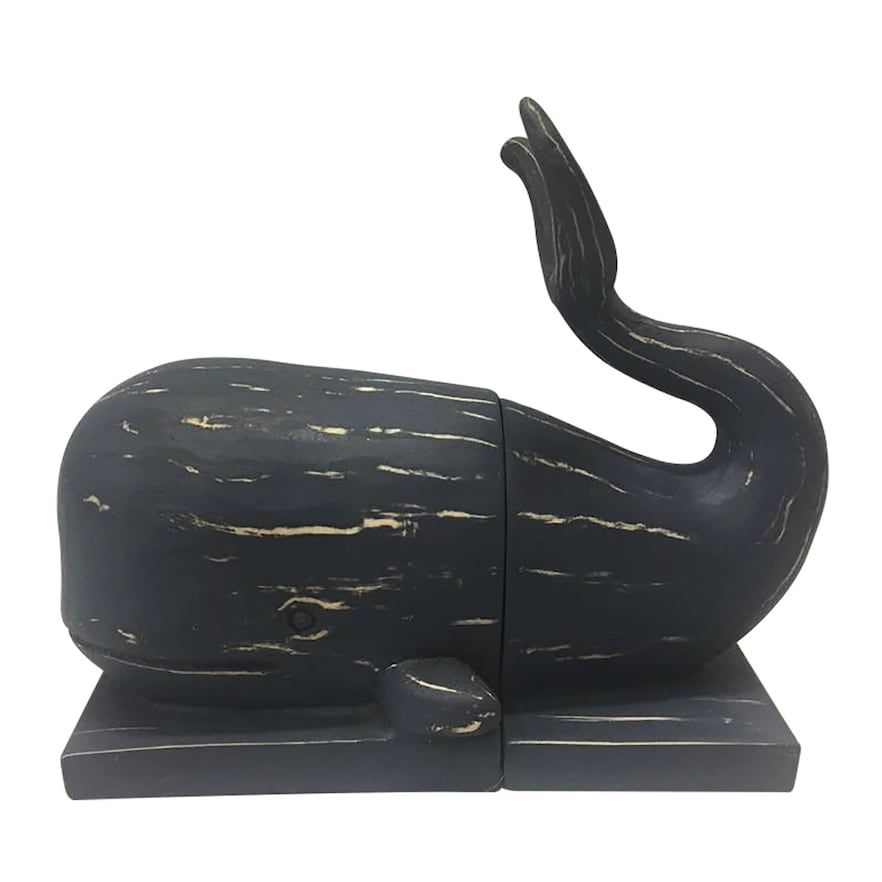 Metal Bookends

These are so shiny, they would definitely elevate and add some pop to that nautical-themed guest room of yours.
Whale Bookends by Madison Park Signature, $50.99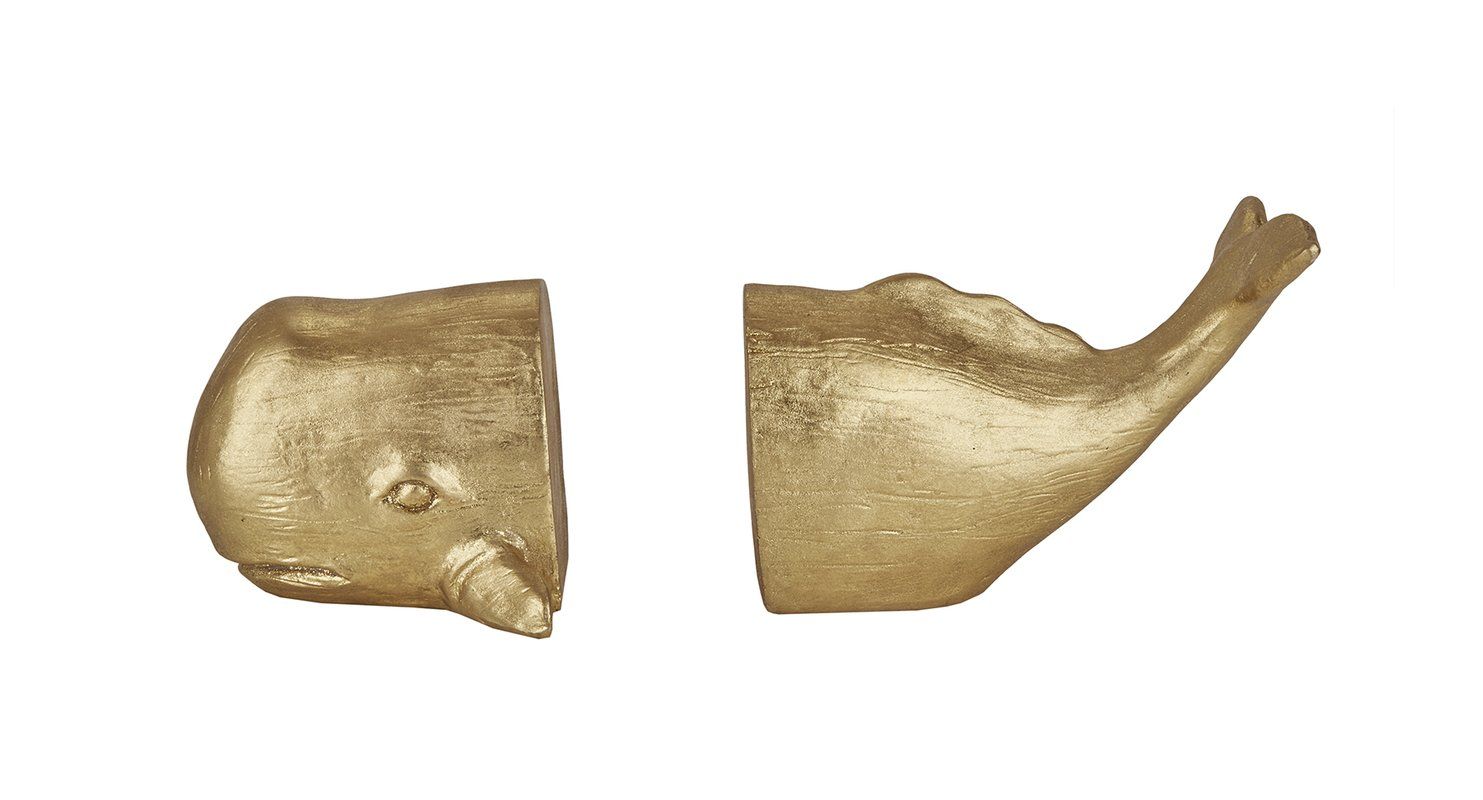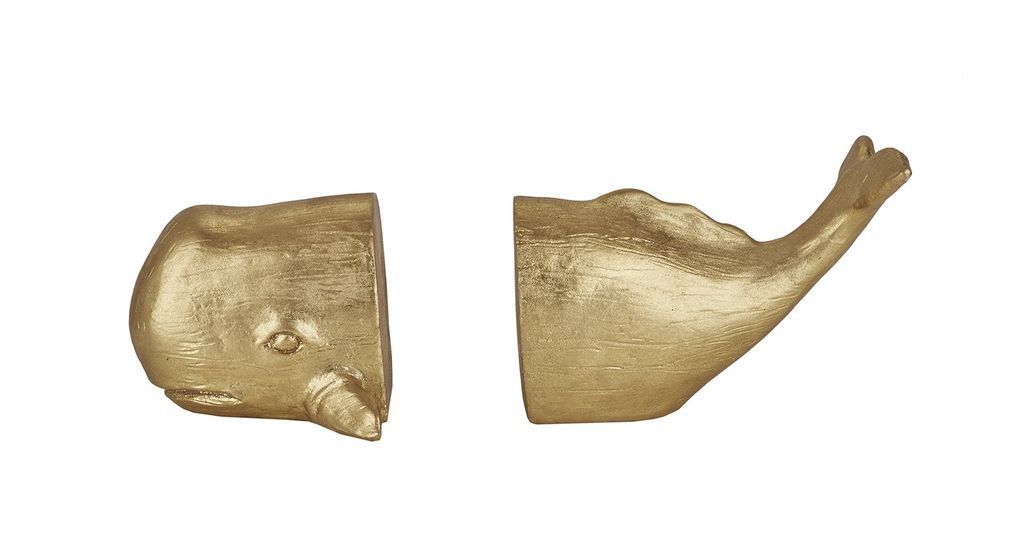 Whale Book Ends by Trent Austin Design, $57.99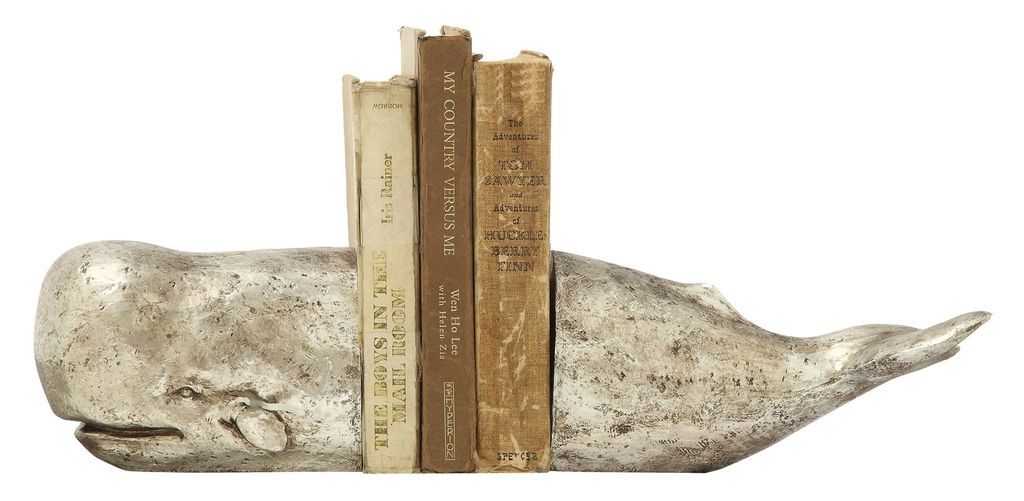 Bookends by Breakwater Bay, $97.99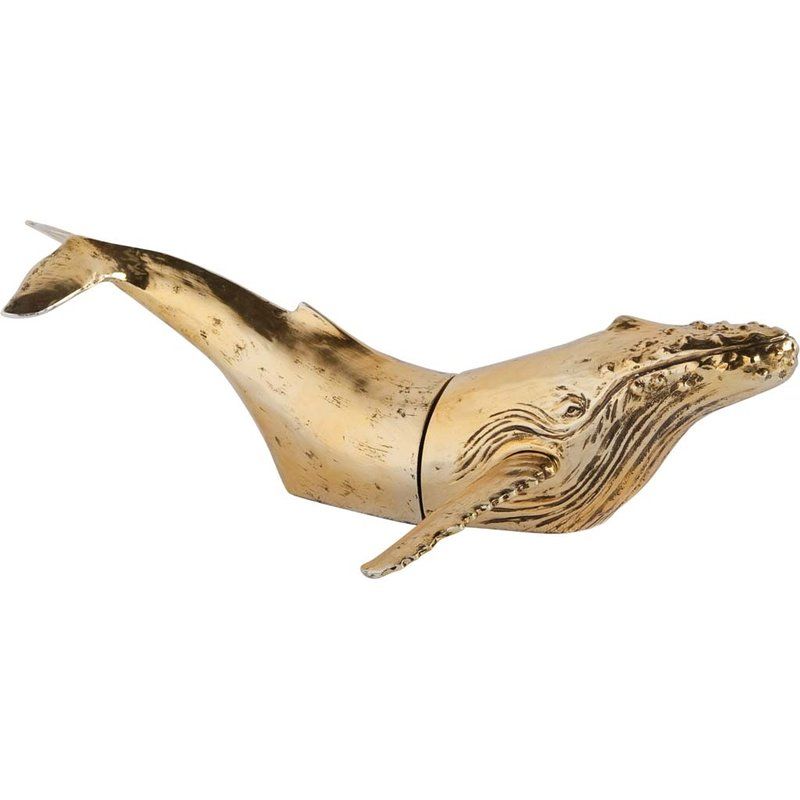 Cast Iron Bookends from Red Barn Mercantile, $75.00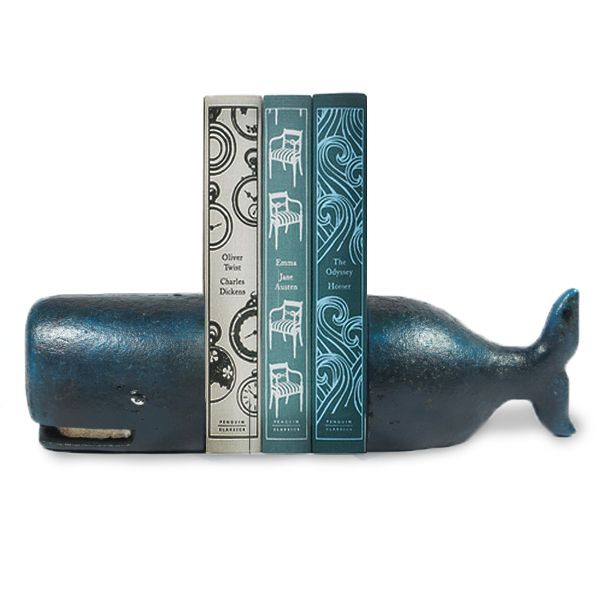 Vintage Bookends from BottlesInTheBarn, $60.00
Cute Bookends
Put these in a nursery. Who wouldn't want to grow up with adorable whales holding up their books?

Ceramic Whale Bookends by Harriet Bee, $43.99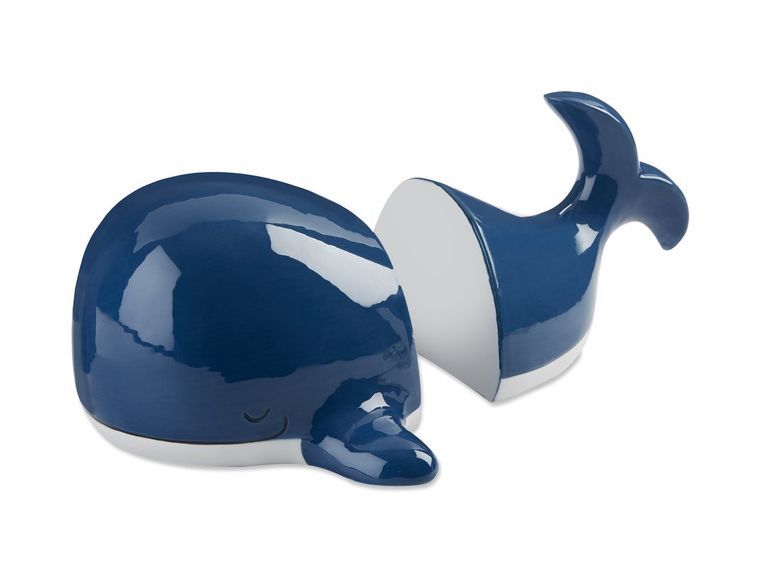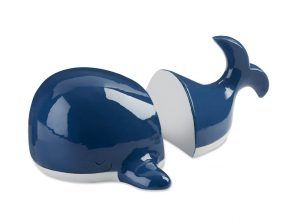 Stacked Whale Bookends by Harriet Bee, $29.99
Bookends by RH Baby & Child, $75.00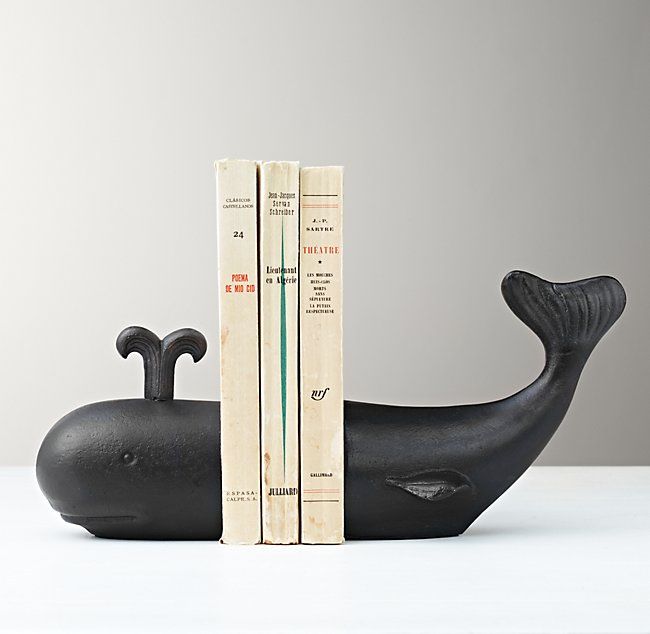 Wood Whale Bookends by KettmanWoodCrafts, $40.00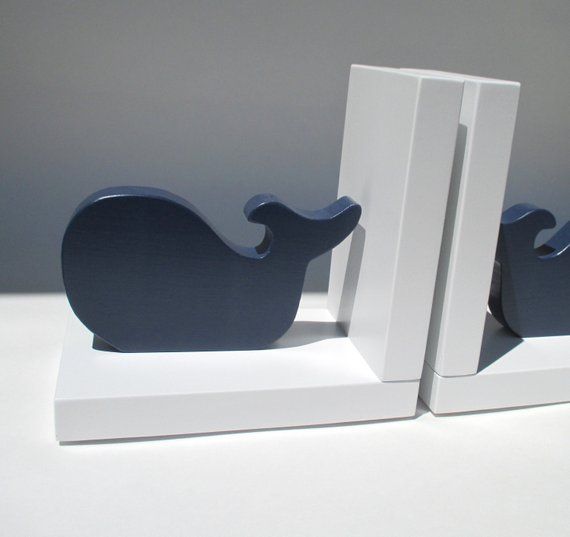 Mid Century Mann Cartoon White Bookends from FloraLivingBoutique, $46.00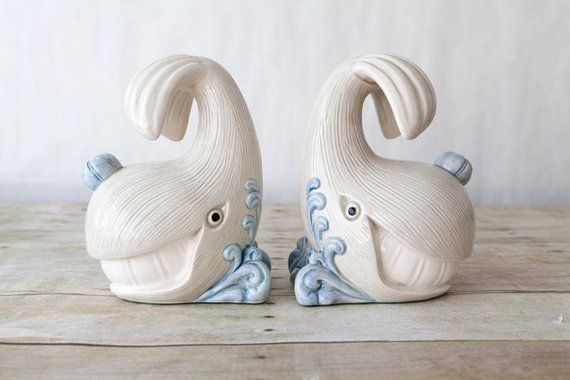 Whale Tail White Bookend from TimeFourCircle, $19.80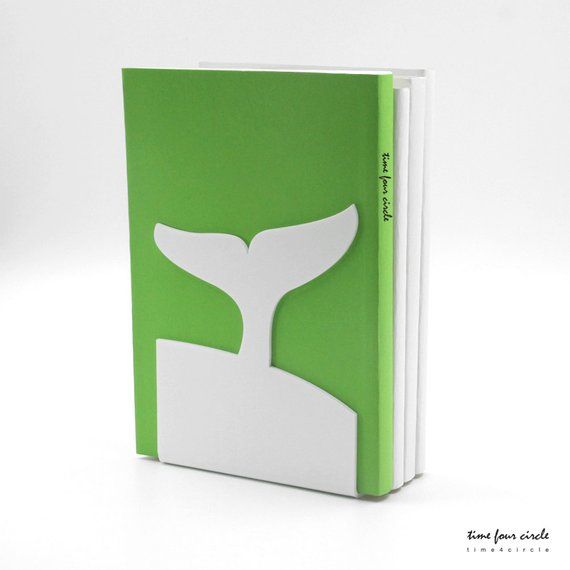 Whale Bookends by OldMillWoodcuts, $38.00
Whale Bookends from Woodland Ends, $79.00 AU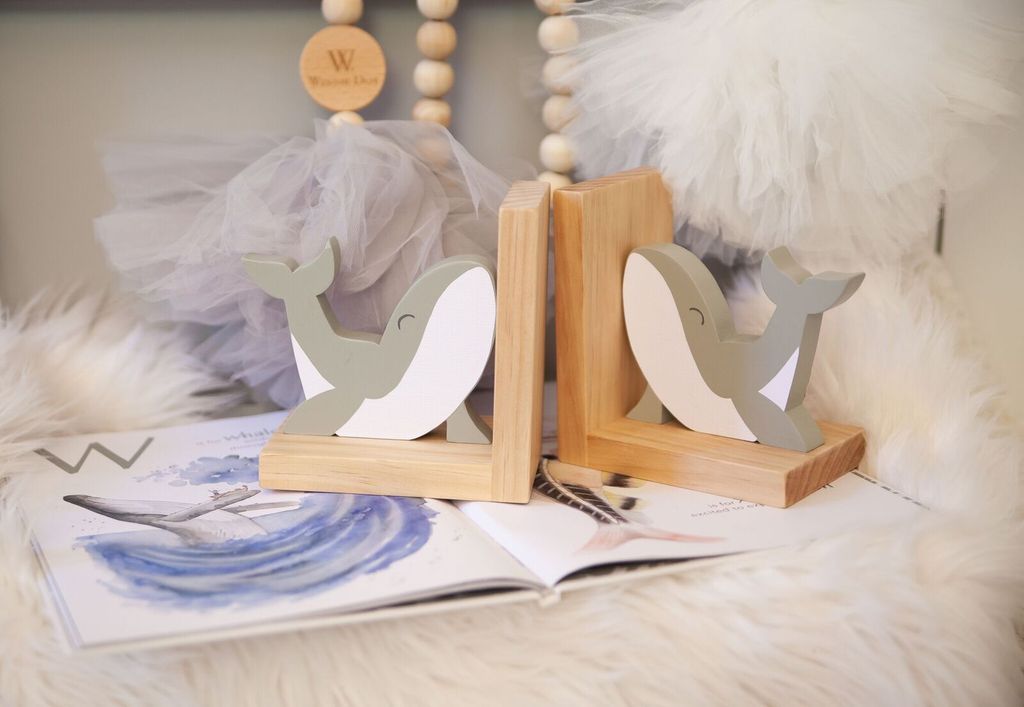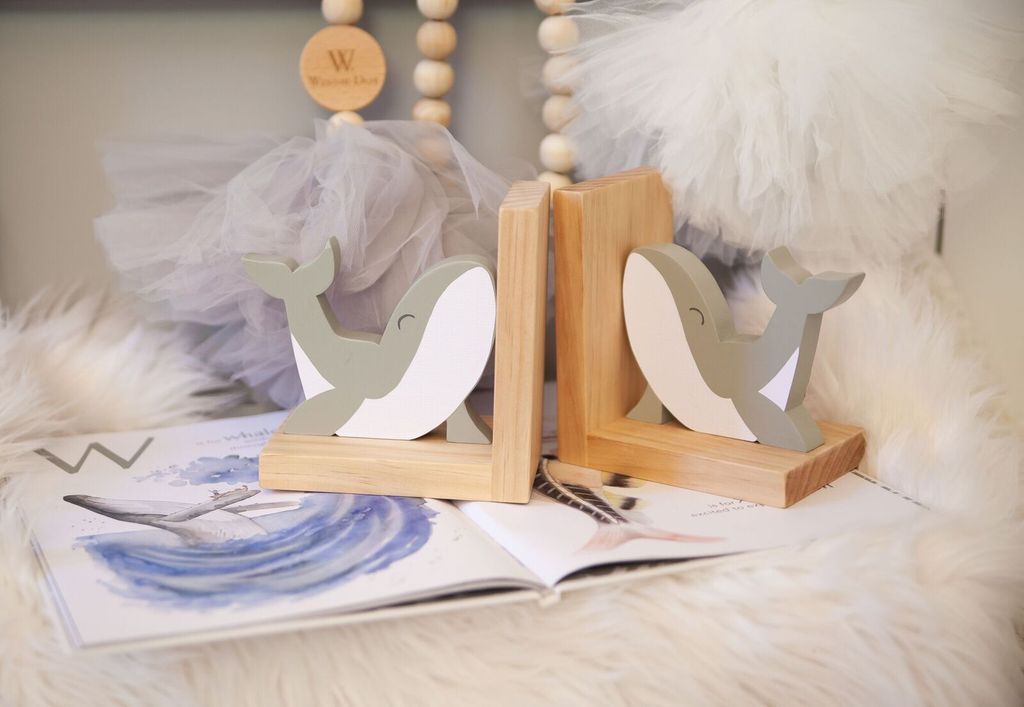 Vintage-Feel Bookends
Antiqued to within an inch of their book-propping lives, these whales are a good choice if you want to lean into the whole Moby-Dick vibe.
Blue Resin Bookends by Breakwater Bay, $35.99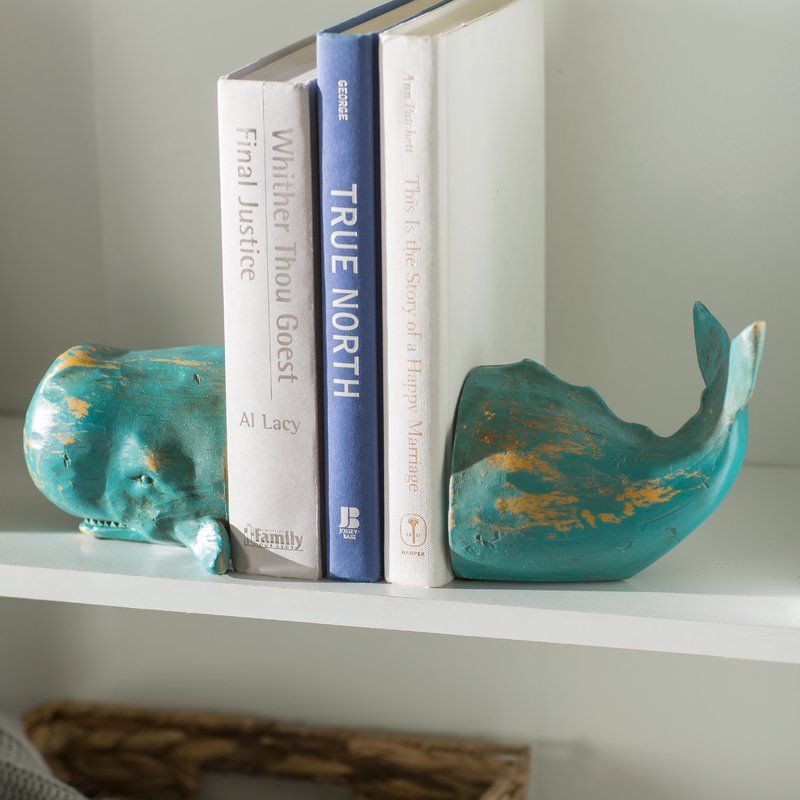 Decorative Bookends by Royal Brands, $38.95
Whale Tales Bookends by Birch Lane Kids, $41.99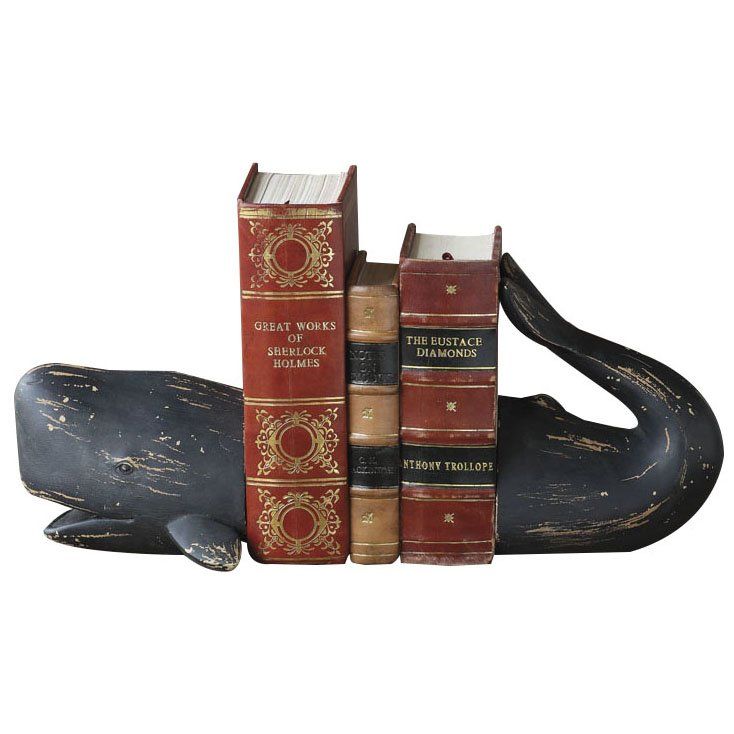 Feed Sack Pillow Whale Bookends by nextdoortoheaven, $16.00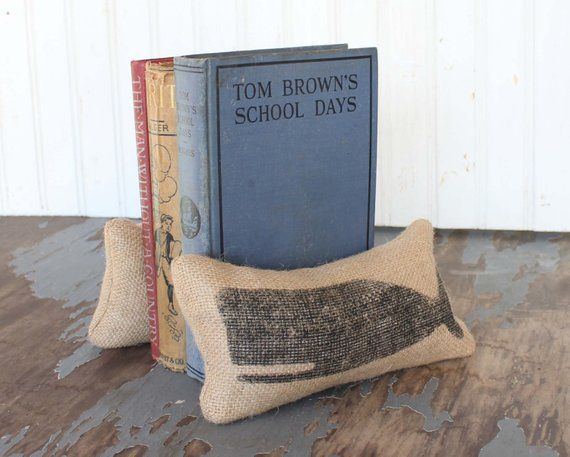 Other Animal Bookends
We love bookends here at Book Riot. Find some antique animal bookends here. And over here is a collection of 50 of them, to help inspire you even more.