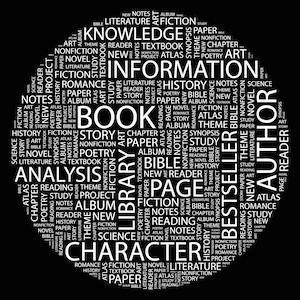 This content contains affiliate links. When you buy through these links, we may earn an affiliate commission.
LH: Kittenhips! We've finally had a whole week without snow up to our eyes. We have doffed our long underwear! Bits of green are showing here and there. Dare we say things appear to finally be leaning toward spring? I think as we ease into the thaw, a new round of word association is in order. What say ye?
RJS: I'll do my best not to rub it in that we're well into spring here in the south. The daffodils are in full bloom, I'm spouting new freckles all over the place, and my mason jar is perpetually full of sweet tea and maybe bourbon. Let's do this.
LH: Okay, then: your first word is 'twitterpated.' Which, if the internet is telling me the truth – WHICH IT ALWAYS DOES – was first used in the movie Bambi.
RJS: Okay. Twitterpation makes me think of palpitation, and that makes me think of the last book that really got my heart racing: An Untamed State by Roxane Gay. It's a super-tense, suspenseful, scary, and amazing (and hopeful!) novel about a woman who is abducted and held for ransom in Haiti for 13 days. All of the terrible things you think happen to a person in that situation happen to her, and it's so hard to read but also so hard to put down. I'm pretty sure I went whole chapters without taking a breath. Which brings me to your word: 'oxygen.'
LH: I am super-excited for Roxane Gay and An Untamed State, and also for Bad Feminist! Because why release one awesome book when you can release two? Now let's see. Oxygen. That makes me think of breathing, or lack there of, which brings me to Caitlin Doughty's forthcoming memoir, Smoke Gets In Your Eyes: And Other Lessons From the Crematory. And while crematory sounds like a place when you get milk, it's actually referring to the place where bodies are cremated. Caitlin is the fabulous Bettie-banged creator of The Order of the Good Death, and her thoughts on our fear of death and decay are both smart and hilarious. The book doesn't come out until September, but trust me, you're going to want to mark this one down now. Speaking of bangs, it's your next word: 'bangs.' And if I know you, your brain won't head toward the hairstyle.
RJS: Oh, you naughty lady! You know me too well. First off, I haven't read Smoke Gets In Your Eyes, but I do love a book about funeral-related stuff. Did you ever read The Undertaking by Thomas Lynch? It is warm and wonderful in all the places you'd think a book about being an undertaker would be cold, and I can't recommend it enough. Okay. Bangs. Bangs. Hmmmm. I could talk about how Sarah MacLean's Rules of Scoundrels series got me hooked on reading romance, or about how Tiffany Reisz's Original Sinners series helped me recover from Fifty Shades of Grey and enjoy BDSM erotica. But I think I'll talk about James Salter, who does sex writing so elegantly that you can just imagine him, at 87 years old, giving a reading that is interrupted by the sound of every pair of panties in the room falling to the floor. Roberta Flack will kill you softly, and James Salter's characters will bang you softly, and so kitten, your word is 'rhythm.'
LH: Ooo, that's perfect because rhythm makes me think music, and I have a fantastic new book to tell you about: Us Conductors by Sean Michaels. It's a fictionalized account of the life of Lev Termen, a Russian scientist who, among other things, invented the theremin. You know, that stick instrument that goes 'weeOOWEOOwooooweWOOOO' when you wave your hands in front of it? He was also a spy for the Russian government, begrudgingly, and ended up spending several years in a gulag. This book is so fascinating! I read a bunch more about Termen online after I finished it – what an amazing life he had. Now, for you: your next word is 'spy.'
RJS: I know we talk about Nick Harkaway all the freaking time, but there is just no way I can get the word 'spy' and not give a shout-out to my favorite literary superspy of all time, Edie Banister. She's such a badass, and she is an old lady in Angelmaker. I can only imagine how rad she was in her prime and hope to channel her in the moments when I most need to fight the baddies. And because the main character of Angelmaker is named Joe Spork, your next word, my dear, is 'spork.'
LH: First: On a scale of one to Muppet arms, how excited are you for Nick Harkaway's new book in July???? Because I couldn't be more excited if I swallowed a cat and broke out in kittens.
RJS: Double Muppet Arms. That's my final answer. Tigerman is radtastic, and a total step up from Harkaway's already-awesome style. And now, spork me, darling.
LH: Spork is tough. All I can think is that it begins and ends with the same letters as shark, and WHOO BOY, did I read an amazing book this past weekend: Motherfucking Sharks by Brian Allen Carr. It's one of the greatest things I have put in my brain. It's about a guy who rolls into a small town and tells the villagers, "Hey, you better watch out, because the sharks are coming to town to eat you." (I may be paraphrasing.) And the villagers think he's crazy, because they're in the middle of land, so they lock him up. You can guess what happens next. It's dark and brutal and brilliant. I just bought all his other books, because I'm obsessed. How about one more word? I'll make it 'last.'
RJS: Hm. I'll interpret that as "last time you stepped outside your comfort zone," and I'll take it as an opportunity to rave about the comic Fables, which so so many Rioters have recommended before me. It imagines a world populated with grown-up versions of beloved fairy tale characters, and it's dark and gritty and sardonic and cheeky, and I love it a whole lot.
LH: I am ashamed to say I still haven't read it. But I cannot stress enough how much cheeky fun Rat Queens is! That's my latest comic crush. Well, my pet, any last 'words?'
RJS: How about so long, farewell, auf wiedersehen, and adieu? Til next time…..