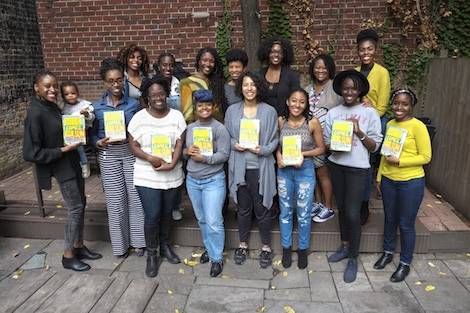 News
Well-Read Black Girl is Kickstarting a Writers' Conference and Festival
It isn't a secret that writers' conferences and book festivals are not usually known for their commitments to diversity. Well-Read Black Girl (WRBG) is out to change that. WRBG is a Brooklyn-based book club and online community that celebrates the uniqueness of Black literature & sisterhood. Their mission is to increase the visibility of Black women writers and initiate meaningful conversation with readers and as they have over 22,000 Instagram followers, I'd say they're well on their way.
Now WRBG is stepping up their game with a Writers' Conference and Festival to be held on September 9, 2017 and through a Kickstarter campaign launched on June 3rd, has already met their goal of $15,000. The intent of the conference is to create a space to celebrate Black women writers and to give an opportunity for community that is typically lacking in larger events of such type.
WRBG's event takes place shortly before the Brooklyn Book Festival, the largest free literary event in New York City. Hopefully, WRBG's success will be an inspiration for diversity to writers' conferences and book festivals alike. The Kickstarter campaign is open for support until July 3rd.